Official guide to Performance Max experiments in Google Ads.
---
To make it even easier for you to get started, the Experiments page helps you create, manage, and optimize your experiments all in one place.
Success Story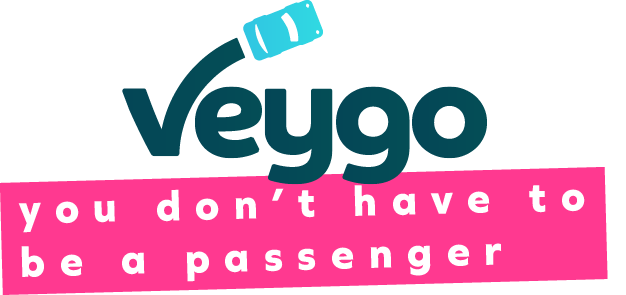 "The A/B experiment allowed us to prove incrementality, which has led to us rolling out this campaign type across all of our accounts. We're excited to see the results moving forward."
— Rebecca John, Paid Acquisition Manager, Veygo
After running an A/B experiment for Performance Max, the short-term car insurance provider saw the trial group increase conversions by 67% at a 3% lower CPA compared to the control group. Performance Max is now part of Veygo's always-on media strategy.
Here are three best practices to keep in mind when using experiments and to learn how you can get started with experiments today.
1. Set a clear hypothesis

Do: Form a hypothesis that is directly tied to your business goal and provides a clear purpose for why you're running the experiment.

Why: Your hypothesis will help you determine whether your experiment was successful or not. For example, your hypothesis may be that by adding Performance Max to complement your existing campaigns, you'll drive additional conversions at a similar or lower cost per acquisition.

Do: Pick one or two metrics to gauge the success of your tests before a test begins.

Why: This will most often be the main goal for your account, such as additional conversions or better ROAS. When it's time to end a test, let that data tell you the winner.

2. Create your experiment

Do: Use the same bidding strategy and CPA or ROAS targets as other comparable performance campaigns in the account.

Why: By comparing campaigns with the same conversion goals, bid targets and settings (e.g. locations and languages), it's easier to confidently tie the change in results back to what you're testing in the trial arm of your experiment—in this case, adopting a Performance Max campaign. This ensures you're getting the most accurate and actionable experimental results.

Do: Run the experiment for at least 4-6 weeks.

Why: This allows for a learning period and gives time for the experiment to ramp up to ensure you're getting the most accurate results.

3. Analyze results and choose experiment winners

Do: Understand how to evaluate your results.

Why: Understand concepts like "statistical significance" to help you quantify whether a result is likely due to what you're testing or whether it's due to chance. This can help you decide whether to launch or pause your Performance Max campaign. When experiment results are statistically significant, it simply means you can feel confident that the results are really driven by what you're testing given the sample.

Do: Implement what you've learned in your future campaigns.

Why: The most critical step of any experiment is updating your strategy based on what you've learned. There are two ways to end an experiment. You can either 'Launch the Performance Max campaign' i.e. it will start serving for 100% of eligible traffic. OR you can 'Pause the Performance Max campaign' and enable it at a later time when you're ready.

If the Trial arm drove more conversions or conversion value at the same or better CPA or ROAS compared to the Control arm, we strongly recommend launching the Performance Max campaign to help you drive better results.

We also recommend increasing budgets to allow you to maximize coverage and efficient conversions at your CPA or ROAS target as your campaign serves on more traffic. If you use the same budget as you did during the experiment when the Performance Max campaign was serving on a smaller percentage of traffic, your campaign may become limited by budget and miss out on valuable conversion opportunities.

Do: Keep records of your experiments.

Why: As you continue testing in your account, prioritizing what to test next will be easier if you keep records of tests you've run in the past. Plus, documenting learnings from past experiments will help you tap into them for your next campaign, and track and benchmark the impact of your efforts over time.
Learn how to implement experiments
Google Ads Tutorial: Experiments to test uplift from Performance Max
Google Ads Tutorials: Experiments to test uplift of Performance Max campaigns
Google Ads Tutorial: Experiments to test Performance Max vs. Standard Shopping campaigns
Google Ads Tutorials: Experiments to test Performance Max vs. Standard Shopping campaigns
Start experimenting with Performance Max in your own account here. To get more tips on how to set up and optimize your Performance Max campaigns, check out our complete best practices guide.