Official guide to creating and optimizing Performance Max campaigns.
---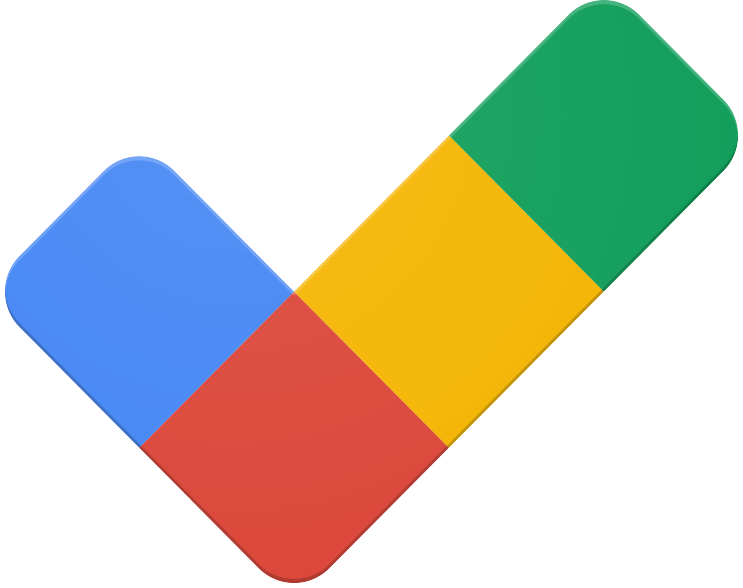 Performance Max campaigns are a new way for advertisers to access all Google Ads inventory from a single campaign across YouTube, Display, Search, Discover, Gmail and Maps. This new automated campaign should be used together with your existing campaigns. With the help of automation and Smart Bidding, it helps you maximize performance and deliver results against the goals that matter most to you across Google's full range of channels, inventory, and formats.
Google Ads Tutorials: Creating a Performance Max campaign
1. Pick the conversion goals that matter to your business and set values for your conversions
Select your main objective and conversion goals.
Why: Get the most out of your campaign by adding all the goals you want to optimize performance towards.
Set up accurate conversion measurement.
Why: Having a robust conversion measurement strategy is one of the most important things you can do to improve your campaign performance and help automation maximize value for you. The conversion actions and goals you use will directly guide Smart Bidding and automation to deliver on those goals. You should aim to measure and report on the conversions that truly matter to your business. For example, if your objective is lead generation, then you may want to optimize for qualified or converted leads that are as close to the final sale as possible.
Set conversion values to represent the relative importance of your goals.
Why: By assigning higher values to more important conversions, the campaign can automatically prioritize the types of conversions that are most important to your business. For example, if a phone call conversion is three times more valuable than a lead form conversion on your website, you might set its value to $30 compared to $10 for the form submission.
Learn more about conversion goals, and see our additional best practices for advertisers with online sales and/or offline goals.
2. Choose the right budget and bid strategy
Choose the bid strategy that best fits your goals.
Why: Based on your goals, Performance Max uses Smart Bidding to set the right bids in real time for every auction and help you drive better results from your marketing budget.
Use existing campaigns in your account as a guide to set the budget for Performance Max.
Why: Although Performance Max does not have a minimum budget, using a budget that's too low may lengthen the time it takes to see results.
3. Keep Final URL expansion on to drive more conversions on relevant search queries
Utilize the Final URL expansion feature, which is turned on by default.
Why: This helps you find more converting search queries that are likely to perform well based on customer intent and their relevance to your landing pages. This feature will enable your ads to show up on additional searches that have a strong likelihood of leading to conversions. Final URL expansion uses landing pages on your website to match you to relevant queries and to dynamically customize headlines for your ads.
Learn more about Final URL expansion.
4. Upload a variety of creative assets to your asset group
Why: You can create multiple asset groups per campaign if needed and each asset group should relate to a unified theme (i.e. a product or service category). This allows automation to assemble your assets into all relevant ad formats and show more meaningful creatives to your audience.
Add as many versions of text, image, and video assets as possible (including different image sizes).
Why: The more assets you provide, the more ad formats the campaign can create and the more inventory your ads can appear on. Use authentic, high-quality images that inspire people to engage with your brand. Also make sure your text assets differ meaningfully from each other and will make sense when combined together.
Why: Include a video asset that's at least ten seconds long. This helps you show your business in action. If you don't have a video, Performance Max will automatically generate a high-quality one for you using your other assets. You can also easily create your own video using the video creation tool in the Asset Library.
Use as many additional assets as possible
Why: Additional assets help your ads show up more prominently and provide more details to your customers–including different ways they can contact you. There are a variety of additional assets you can use, such as sitelinks, callouts, lead forms, phone calls, and more.
Learn more about how asset groups work and creative best practices.
5. Add audience signals to indicate which audiences are more likely to convert
Input audience signals to guide automated targeting.
Why: Audience signals provide important information to help your campaign ramp up and optimize performance faster. At the same time, automation also helps you uncover new converting customer segments that you may not have known about before.
Include lower-funnel audience segments.
Why: Your data (which includes Customer Match and website visitors lists), and custom segments are the most helpful audience information to provide since they provide a strong signal about which audiences have a higher chance of converting. To use Customer Match, you'll want to create a customer list, upload it to Google Ads, and update the customer list regularly.
6. How to evaluate performance
Focus on relevant performance metrics that align with your bid strategy.
Why: Depending on your bid strategy, you may need to evaluate different metrics to measure success and see how your campaign is doing.
Account for conversion delays.
Why: To ensure you have a complete picture of performance, consider conversion delays when you're assessing results. For example, if it typically takes 7 days for users to convert after engaging with your ads, do not include the most recent week of data when evaluating performance. This is because your data will still be missing conversions from those 7 days.
Compare conversion performance before and after adding Performance Max.
Why: Prior to launching a Performance Max campaign, look at your conversion metrics (e.g. conversion volume or value, and average CPA or ROAS) over a few weeks for campaigns that optimize for the same conversion goals you plan on using in Performance Max. After adding Performance Max to your campaign mix, wait a few weeks before evaluating performance. This is especially important if your business experiences conversion delays as noted above.
Check for campaign alerts.
Why: Look out for any ad disapprovals to make sure your ads are running as intended. Also check your campaign status to see if it's limited by budget. If this happens, consider raising your daily budget to make sure you're capturing as many conversions as you can.
Use asset reporting to see which creative assets are performing well.
Why: By selecting "View Details" in your asset group, you can check if your asset quality is "Low", "Good", or "Best", and see whether you need to add new assets for automation to use in your creatives. If you already have the maximum number of assets, you can swap out your lower quality ones for new, higher quality assets. You can also view the "Combinations" tab to see which combinations of assets have performed best, along with the ability to preview your ads by channel. This can provide useful insight into what types of creative assets your customers respond to best and can help inform what future assets to upload, as well as your broader creative strategy.
Check your optimization score to find ways to improve your campaign performance.
Why: By viewing your optimization score, you'll be able to see where your campaign has room to grow. The higher your score, the more optimized your campaign is. You can find recommendations to improve your campaign, such as optimizing for new customer acquisition, and easily apply them via the Recommendations tab.
Explore explanations to gain insight into large changes in your campaign performance.
Why: Explanations explain significant performance changes and recommend actions to fix issues. Unlike Performance Shifts which focus on what asset and product groups are driving performance, explanations focus on why your performance changed and often times provide recommendations to increase your campaigns' performance.
Utilize other available reports.
Why: You can find additional information on your performance through other reports. You can utilize Performance Max placement reports to see where your ads have served and the associated impressions. These reports give you more transparency and assurance around where your ads are showing. If store visit and local action metrics are important for you to track, you can also use the per store report to understand how Performance Max is contributing towards traffic to each location. Visits and local actions will also be reported by individual store location. Top signals in your bid strategy report is another helpful place where you can see what factors are driving your performance. Top signals may include, but are not limited to: device type, location, day of week, time of day, queries, and Customer Match lists.
Learn more about asset reporting in Performance Max.
7. Find new insights to inform your campaign optimizations and overall strategy
Why: The Insights page helps you see what's influencing performance the most, like your top audiences and search themes. Many of the insights you get from mining raw data or analyzing reports from other Google Ads campaign types can be found on the Insights page for Performance Max. You can also apply this information to broader business and marketing strategies beyond Google Ads. For example, you might identify rising search trends or new converting audiences you may not have expected. You can also identify what creative assets are performing well with which audiences to inform your creative strategy.
Find more best practices for advertisers with online sales and offline goals here.