Google Apps Known Issues
Domain Administration & Billing Known Issues

Administration
Changes to SSO settings may take 24 hours to propagate
Description: Changes to any one of the following SSO settings may take up to 24 hours to propagate.
Enabling/disabling SSO or editing SSO settings for the domain
Renaming a user's primary email address, resulting in users not being redirected to SSO for up to 24 hours
Changing user Super Admin status, resulting in affected user not bypassing or redirecting to SSO correctly for up to 24 hours
Workaround: After 24 hours have passed, settings and user changes will propagate correctly.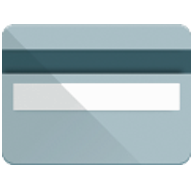 Billing
Product Known Issues

Gmail & Groups
Can't find what you're looking for? Check out the Gmail Known Issues to see a comprehensive list.
Gmail's auto-complete feature is not ordering contact suggestions correctly
We've resolved this issue as of February 27th, 2015.
Description: On Feb. 20th, 2015 an issue in Gmail temporarily corrupted a subset of users' contacts. While the original issue was fixed on the same day, those users who received messages from the previously corrupt contacts have since been reporting unexpected behavior with the Gmail auto-complete feature. After typing an affected contact's name into the Gmail compose box, you'll see the contact's name appear at the bottom of the auto-complete list when the contact should appear at the top of the list.
Workaround: We've resolved this issue as of February 27th, 2015. Please contact support if you're still experiencing issues with the auto-complete feature in Gmail.

Calendar

Drive
Can't find what you're looking for? Check out the Drive Known Issues to see a comprehensive list.
Templates not listed after submitting to the gallery
Description: Users trying to submit the same document as a new template will receive a message stating the template already exists.
Workaround: Create a copy of the document, set it's visibility setting to either People at <your domain> can find and access or a more public option, and submit the copied document to the gallery.
Non-embedded fonts in non-English .PDF files are dropped after uploading to Drive
Description: If you upload a non-English .PDF with non-embedded fonts to Drive, the words using the non-embedded font will not render properly.
Workaround: Please embed the fonts that are not rendered and re-upload the file to Drive.
Packaged Keynote, Pages, and Omnigraffle files show up as folders in Drive
Description: The OS X operating system identifies a group of files in a directory as a "package", although the package will appear as a single file when viewed in Finder or other OSX tools. Other operating systems like Windows and Linux do not support this type of package directory, and ,currently, neither does Drive.
Workaround: While the files will appear as folders in Drive, they will display normally once opened.
The storage quota for Apps Unlimited customers is displayed as 10 TB
If you have 4 or fewer users in your organization, each user gets 1 TB of storage.
Description: The Drive storage quota for Apps Unlimited customers is displayed as 10 TB even though Apps Unlimited customers have unlimited storage.
Workaround: This issue does not affect the unlimited storage Apps Unlimited customers are provided with and only affects the storage display value within the Drive interface.

Google+

Hangouts

Sync & Mobile
Sending large attachments from Outlook 2010 results in an error
Description: By default, Microsoft Outlook 2010 does not allow sending attachments greater than 20 megabytes (MB) in size. If you try to send a larger attachment, you'll receive an error and the message won't be sent.
Workaround: If you're using Outlook 2010 with Google Apps Sync for Microsoft Outlook and want to send attachments up to 25MB (rather than just 20MB), you can modify your Windows registry as described in this Microsoft article.
Sending .eml and .msg email attachments from Outlook results in incomplete attachments
Description: Google Apps Sync for Microsoft Outlook users sending email attachments (.msg or .eml) to Microsoft Outlook users hosted on a legacy Exchange environment may receive an incomplete or missing attachment.
Workaround: When attaching an email message as an Outlook item select Insert as Text Only. This will copy the message attachment as text to the body of the new email.
How we define a Known Issue
We work on isolating and fixing every product issue that we're aware of, some of which may not but listed here. Known Issues are characterized by the following:
We can consistently reproduce an unexpected behavior.
Engineers are actively working towards a fix to correct the behavior.
The issue is observed globally and has generated a large number of support cases.
What's not a Known Issue
Product outages: Up-to-date outage information is posted within the Apps Status Dashboard.
Feature requests: We'd love to hear your thoughts! Go ahead and file a feature request.
Low impact issues: We're working to fix low impact issues as well as Known Issues. If you suspect you're impacted by an issue that's not listed here and want to talk to a member of our team, please contact us!
What to expect from a Known Issue
Every issue listed in our Known Issues will be fixed. We can't guarantee any timelines, however, so please be patient. If necessary, we'll add any available workarounds as we discover them. If you have questions, comments, or concerns (or funny jokes), please contact us!