Return paid apps & games
After purchasing an app or game on Google Play, you can return it within 15 minutes for a full refund.
If the 15 minute return period has passed, we recommend contacting the app developer directly. You can find an app developer's contact information listed on an app or game's detail page on Google Play.
Return an app within 15 minutes of purchase
On your device
Open the Google Play Store app.
Touch the Play Store icon > My Apps.
Select the app or game you'd like to return.
Select Refund.


If the 15 minute refund window has not yet passed, Open and Refund buttons will be displayed. If a Refund button is not displayed, your purchase is not eligible for return.

Follow the instructions to complete your refund and uninstall your app or game.
After the 15 minute return period has passed, an Uninstall button will appear instead of a Refund button. Selecting Uninstall will remove the application from your device, but you won't receive a refund.
Note: You can't return an app or game more than once. If you're refunded for an app during the 15 minute return period then decide to purchase it again, you can't receive a second refund for the app.
On your computer (play.google.com)
Visit Google Play using a web browser.
Click the gear icon > My Orders.
Point to the app or game you'd like to return. Click the menu icon that appears.
Select Report a problem, then select the refund option. Describe the reason for the refund, then click Submit.
Watch an example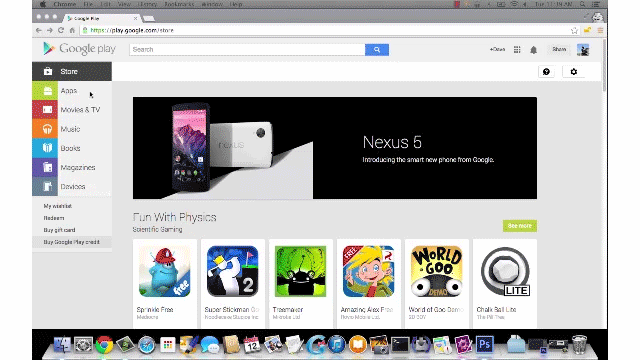 Visit My Orders on Google Play
Learn more about purchases and returns