You can integrate your customer relationship management (CRM) system data sources with Google Customer Match using Zapier as your integration partner as your integration partner. Customer Match lets you use your online and offline data to reach and re-engage with your customers across Search, Shopping, Gmail, YouTube, and Display. Using information that your customers have shared with you, Customer Match will target ads to those customers and other customers like them.
Zapier automatically uploads new contact details from your customer relationship management (CRM) system, eCommerce, or marketing automation tool where you collect a user's information - to your Google Ads customer lists. This means you don't have to manually upload contacts to Google Ads, sort them into the right lists, or remove them from a list. You can automatically keep your uploaded customer lists refreshed and in sync with your CRM.
In this article, we'll go over the benefits of this feature and how the process works.
Benefits
Customer Match is a useful advertising tool for many business goals, from increasing brand awareness to driving conversions. When you integrate your Customer Match data with Zapier, you can automate your Customer Match tasks which can help boost your ROI.
A simplified process to connect your CRM, eCommerce, or marketing automation tool where you collect a user's information.
Automated connection to your existing CRM, eCommerce, or marketing automation tool where you collect a user's information.
Advertisers use their existing data and segments with no need to re-create.
Automation maximizes match rate, eliminates formatting errors, and facilitates automatic real-time list updates.
An automated process to add and remove contacts from your customer list which can help with faster and more accurate re-engagement with your customers.
Duplicate customer audiences created in other tools, like an email marketing app.
Create advanced workflows that look for the right customer list depending on contact data.
How it works
Once you've created a Zapier account you'll set up a "Zap," which is an automated process of moving customer information from your CRM system into a Customer Match list in Google Ads.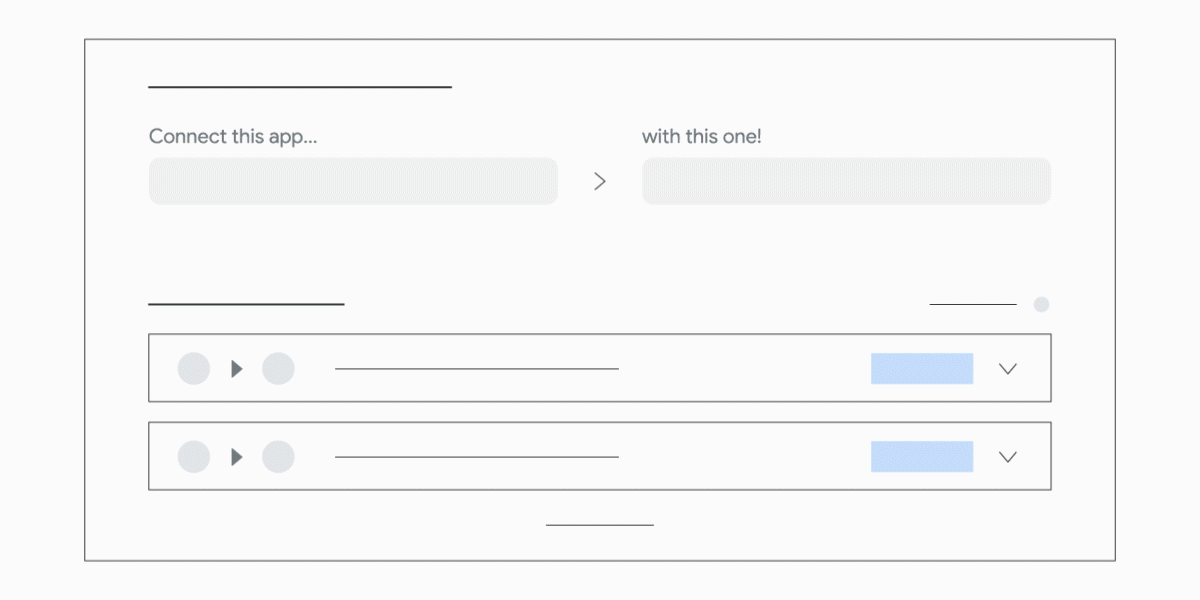 How Zapier shares Customer Match data with Google
All customer information is hashed before it reaches Google. No PII is shared with Google. Once the hashed data reaches Google, it adheres to our existing Customer Match data policy. You can also learn more about Zapier's own privacy policy on their website.
Before you begin
Before you can set up Customer Match with Zapier, make sure the app you want to send data from is supported by Zapier and you are approved for Customer Match.
Customer Match is not available for all advertisers. To use Customer Match, your account must meet the following Customer Match policy requirements:
A good history of policy compliance.
A good payment history.
At least 90 days history in Google Ads.
More than USD 50,000 total lifetime spend. For advertisers whose accounts are managed in currencies other than USD, your spend amount will be converted to USD using the average monthly conversion rate for that currency.
Before you set up Customer Match with Zapier, You'll need to meet the following requirements:
You'll need to have your Google Ads account approved to use a data-uploading service.
You'll need to be able to sign in to a Zapier account, using a login with appropriate permissions
If you want to start using Customer Match and you meet the requirements, you'll need to contact your assigned account manager to request access to Customer Match.
Data uploaded to Google Ads must be collected in compliance with Customer Match data policy.
How to set up customer match with Zapier
Once your accounts are approved and set up, you can start sending data to Zapier. To use Zapier to upload customer data, you can read Zapier's guide, How to get started with Google Ads Customer Match. You can automate your customer data using several different Zap templates.