May 24, 2022
Every year, marketers from around the world gather at Google Marketing Live to share best practices and learn about the latest Ads and Commerce innovations.
This year we revealed new ways for you to drive results today and build resilience for tomorrow. To help you stay updated, we compiled a roundup of all of the products we announced. Retailers can also review this handy overview of new commerce features.

Reimagining video ads across Google and YouTube
Connect with people on YouTube Shorts with Video action and App campaigns. Starting today, your Video action campaigns and App campaigns are gradually rolling out on YouTube Shorts globally. Later this year, product feeds connected to your campaigns will also start showing up on YouTube Shorts, making your video ads even more shoppable.

Product feeds on Video action campaigns will roll out to YouTube Shorts later this year
Spark interest in your products with video ads in Discover. Discover is where people scroll through their favorite personalized content for ideas and inspiration. We're exploring ways to help you bring short video assets to Google's feeds so you can offer more compelling and engaging ad experiences.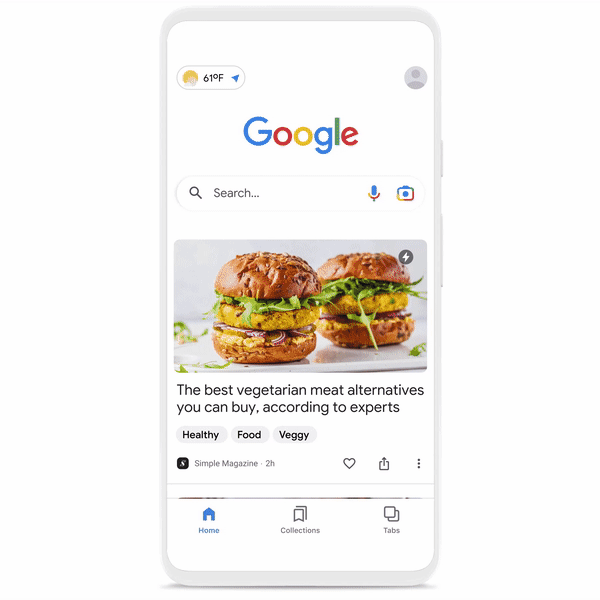 Video ads in Discover will help you increase brand engagement
Reach the right connected TV audience. Display & Video 360 will soon help advertisers worldwide use connected TV campaigns to reach affinity, in-market, and demographic audiences across YouTube and most other ad-supported connected TV apps. Read our blog post to learn more.
Driving business results with automation
Deliver even better results across Google's ad channels and inventory. Last year, we launched Performance Max to all advertisers1 to help you drive better results across Google's channels and inventory. Advertisers that use Performance Max campaigns in their account see an average increase of 13% total incremental conversions at a similar cost per action.2 Here are the latest improvements:
More tools for experimentation, like A/B tests to see how Performance Max is driving incremental conversions. (Launching worldwide later this year)
Expanded campaign management support in Search Ads 360 and the Google Ads mobile app are both available today, with Floodlight conversion bidding starting to roll out in Search Ads 360.
Support for store sales goals to optimize for in-store sales, in addition to store visits and local actions. This will become available later this year, along with the ability to use burst campaigns to help meet in-store goals during shorter seasonal events.
New insights and explanations, including attribution, audience and auction insights so you know what's driving performance. (Rolling out worldwide throughout the year)
Optimization score and recommendations so you can see how to improve your campaign. (Launching worldwide this summer)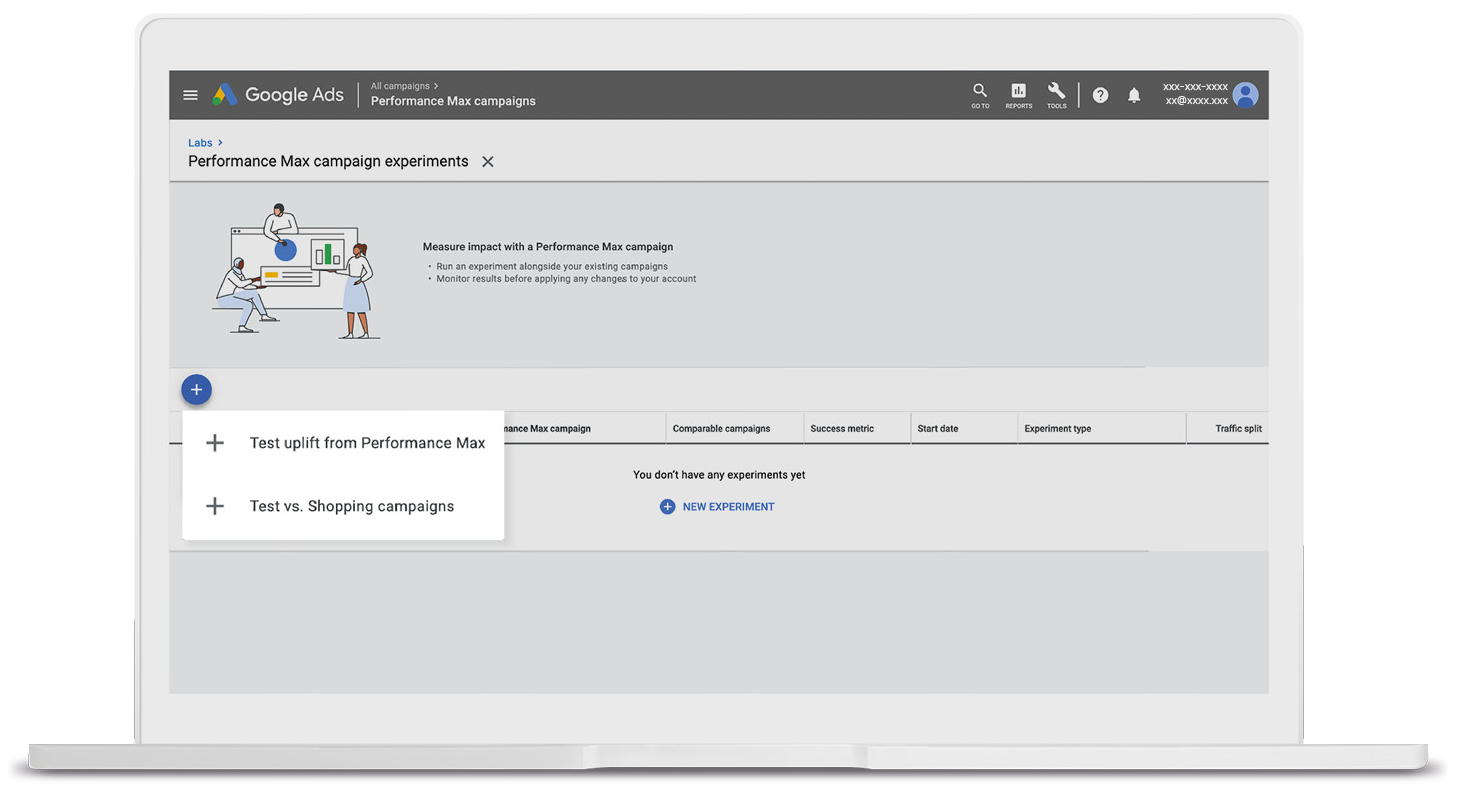 Create A/B tests to understand the incremental impact of Performance Max for your business
Identify new pockets of consumer demand and get personalized trend data with the Insights page. Only Google can surface these types of insights, based on the billions of searches we see every day and the millions of signals we analyze for every ad auction. Today, we're introducing three new reports that will roll out worldwide over the coming months:
Attribution insights show how your ads work together across Google surfaces — like Search, Display and YouTube — to drive conversions.
Budget insights find new opportunities for budget optimization and show how your spend is pacing against your budget goals.
Audience insights for first-party data show how your customer segments, like those created with Customer Match, are driving campaign performance.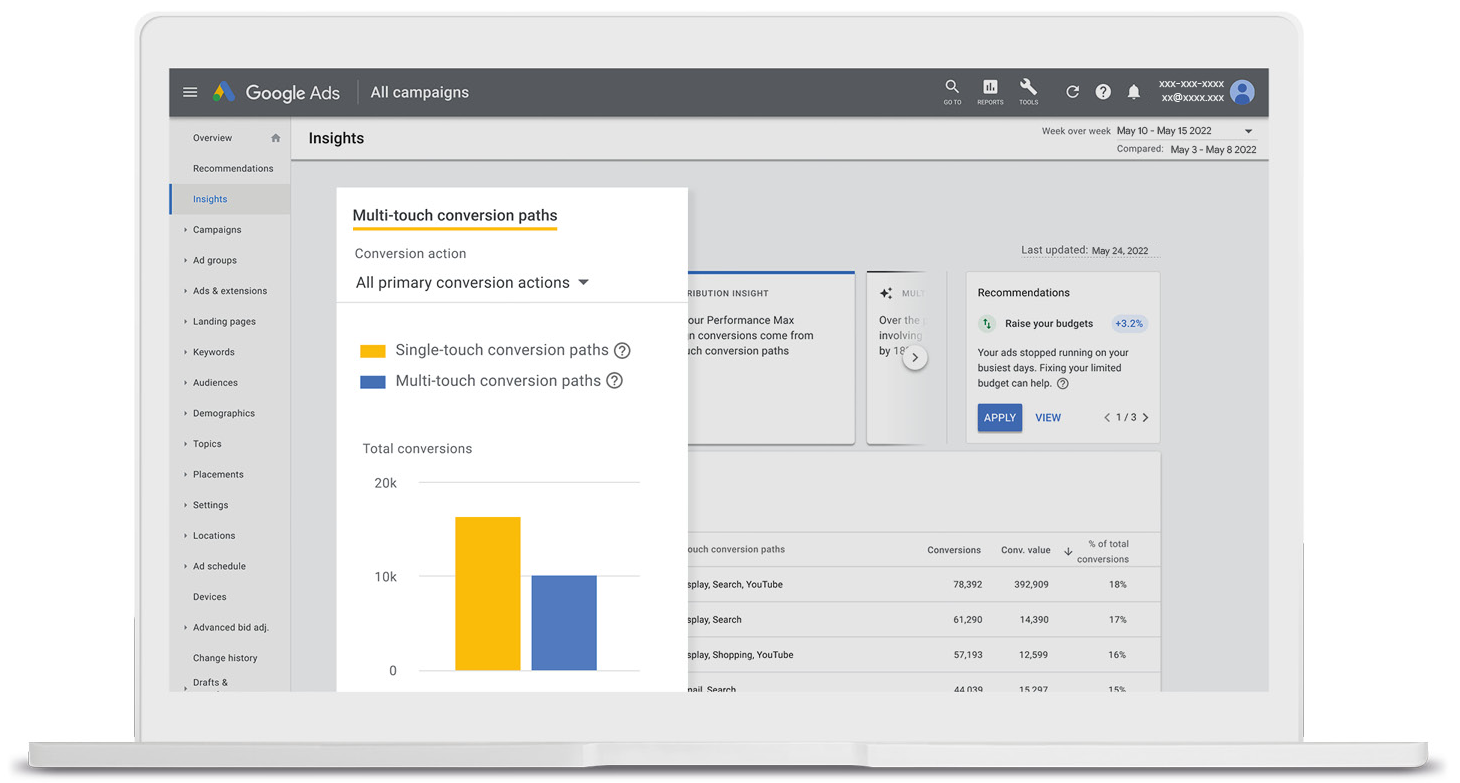 Attribution insights show how your ads work together to deliver results
Improve ad relevance with automatically created assets for responsive search ads. Later this year, we'll be rolling out automatically created assets for responsive search ads in English, followed by other languages. If you opt in, Google Ads will automatically create assets for you based on content from your landing pages and existing ads. The system will then display the best-performing combination of automatically created assets, and the assets you provide, to make your ads more relevant.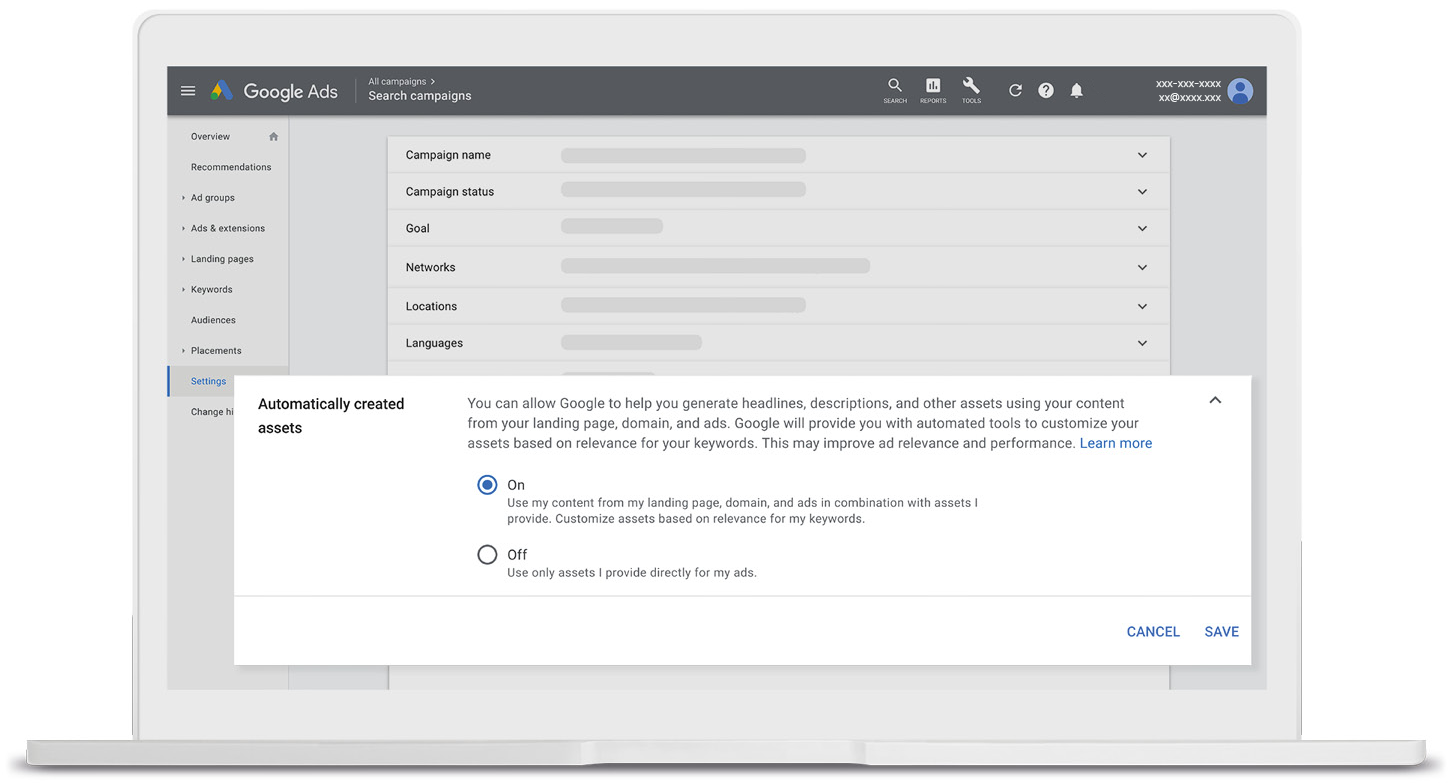 Generate more relevant ads by enabling automatically created assets
Showcase your brand on new, mobile-first layouts for responsive display ads. Our all-new, mobile-first layouts will help advertisers showcase their brands on full-screen portrait ad inventory. We're also introducing scrollable ads and videos based on your product feed, for a more engaging shopping experience. We expect the global rollout will be complete by the end of the year.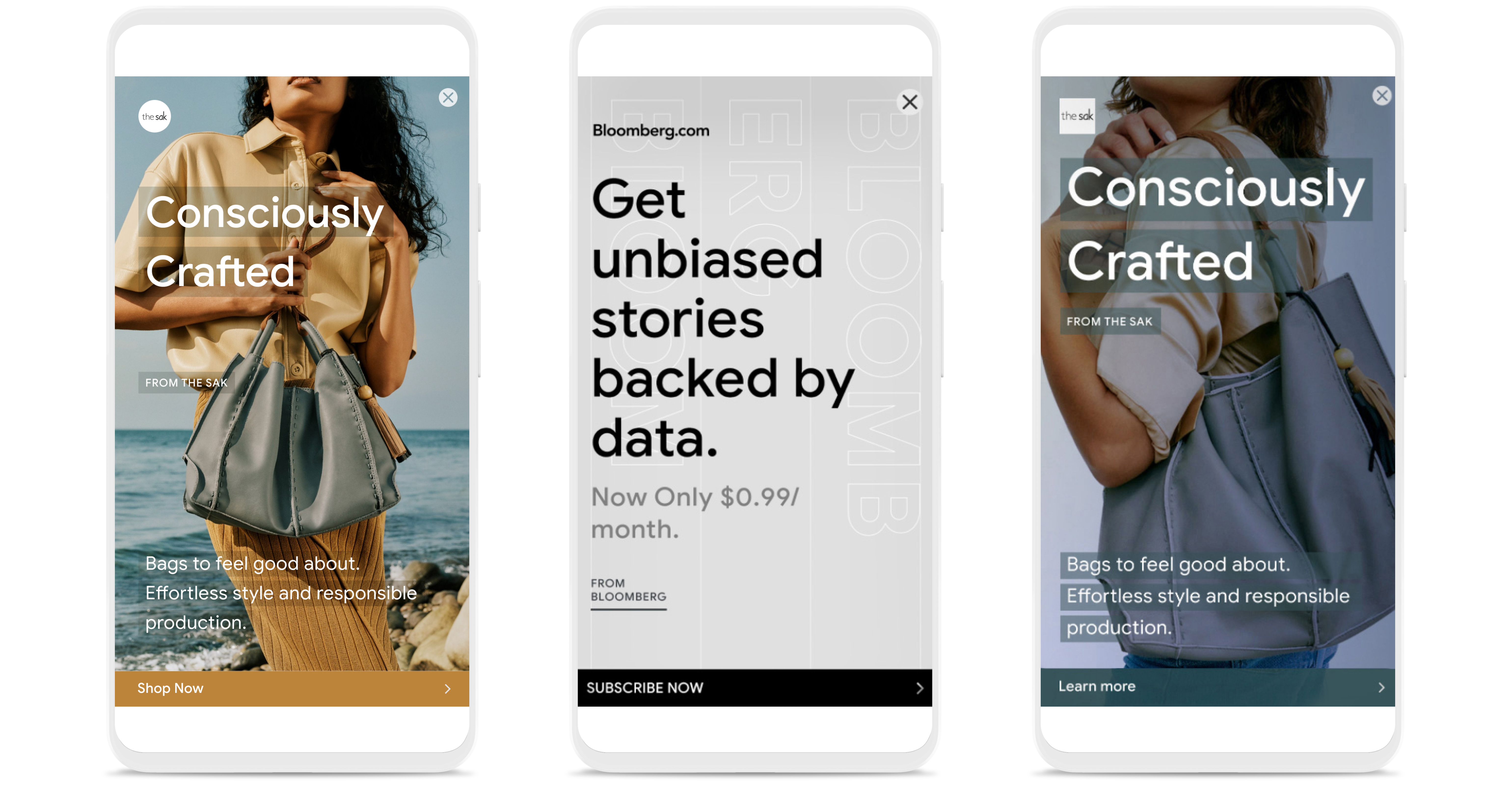 New mobile-first layouts for responsive display ads
Manage your digital creative assets in the new Asset Library. Advertisers worldwide can now use the new account-level Asset Library to store and curate all their digital creative assets. And soon, you'll be able to create video ads using YouTube-optimized templates.
Prioritize the most impactful changes with the expansion of optimization score to more campaigns. Optimization scoreis an estimate of how well your campaign is set up to perform. In a few months, optimization score will cover every campaign type within Google Ads for advertisers around the world.
Drive more sales with improvements to lead form extensions and new CRM integrations:
Improved engagement: Pick from over 2,500 questions for your lead form extensions for campaigns in English. If you don't see a question you'd like to use, you can now suggest adding it to our catalog. We'll be adding support for additional languages soon.
Improved measurement: Zapier is being integrated into Google Ads, unlocking plug-and-play integrations with hundreds of CRMs. You'll be able to understand when leads become qualified and convert, which will improve your bidding and future lead quality.
Improved reporting: New lead funnel reporting will make it easy to visualize how leads are being generated and progressing to sales.

Building resilience for the future of marketing
Understand the business impact of your ads with the introduction of lift testing. Later this year you'll be able to run Search and Conversion Lift tests directly in Google Ads and Display & Video 360. With Conversion Lift tests you'll be able to measure incremental conversions based on users and geography, and with Search Lift tests you'll be able to measure the impact of your YouTube campaigns on driving organic searches on Google and YouTube.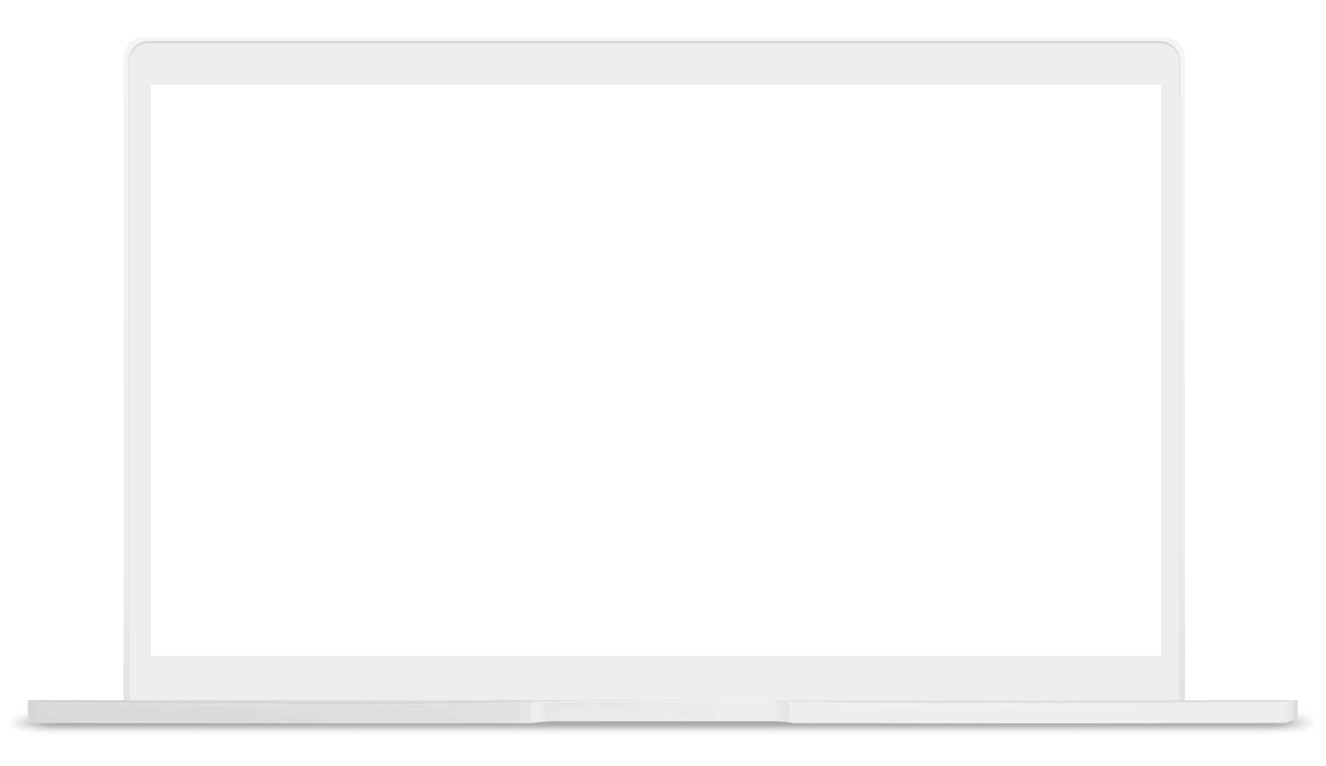 Measure the incremental performance lift of your ads
Simplify your tag management with the all new Google tag. In the coming weeks, the global site tag will become the Google tag and will get new capabilities that make tagging simpler and more streamlined. Existing global site tag implementations will continue to work. In the first of many improvements to come, advertisers worldwide will be able to use this single tag across Google Ads and Google Analytics. No additional code will be required to combine tags, reuse tags, or manage tag settings.
Explore new privacy-safe options for interest-based advertising and remarketing. We'll begin worldwide testing of interest-based advertising and remarketing updates in Google Ads and Display & Video 360 later this year. These tests will incorporate signals from the new Privacy Sandbox APIs.
Putting people in control of their privacy and online experience. Later this year, we're launching My Ad Center so people will be able to pick the types of ads they want to see more or less of, and control how their data informs ads they see across YouTube, Search and Discover. We hope that My Ad Center will bring users more confidence and trust in advertising. And in turn, you can be confident that you're talking to a relevant, engaged audience.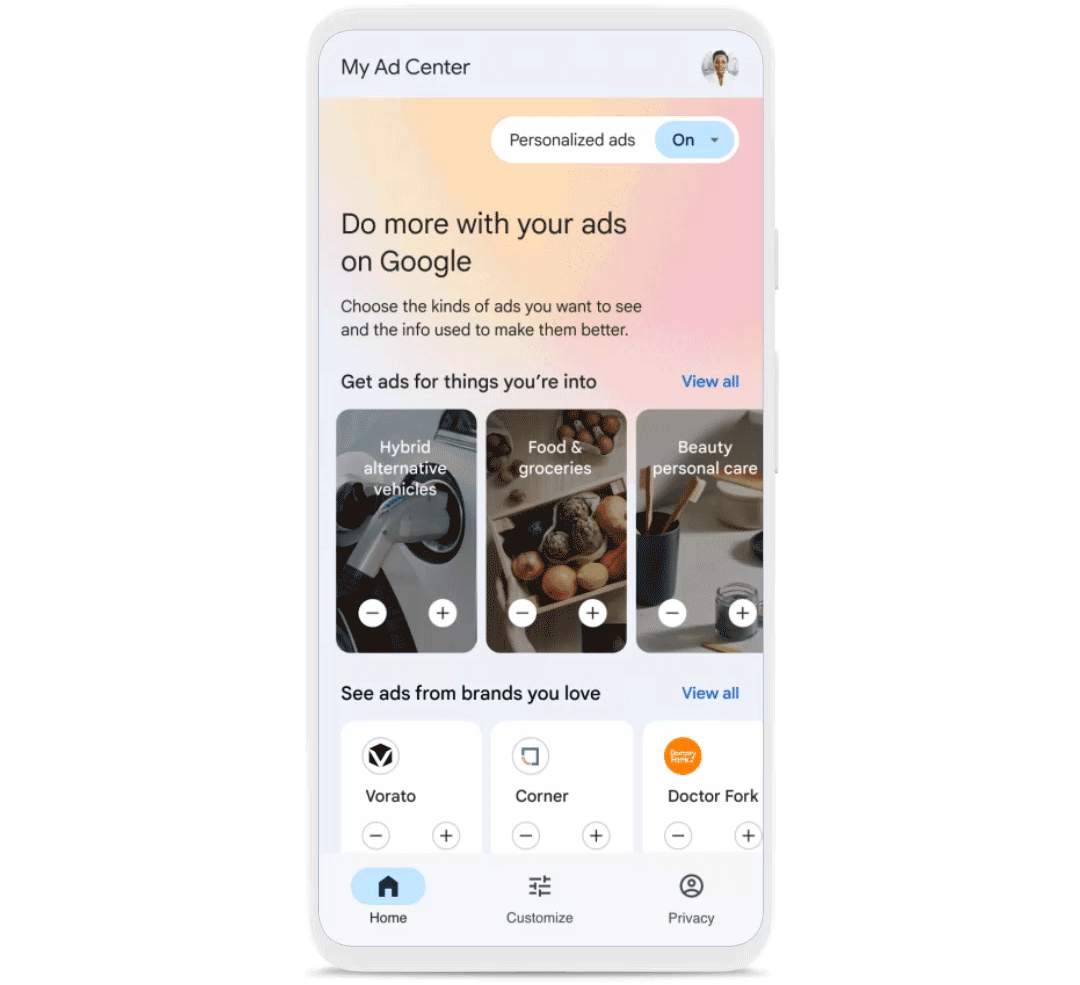 Control your ads experience in My Ad Center
Posted by The Google Marketing Live Team
1. In Europe, Performance Max campaigns can be used with any Comparison Shopping Service (CSS) you work with. The ads will show on general search results pages and on any other surfaces the CSS has opted into.
2. Google Internal Data, Global, July 2021 - September 2021