November 2, 2021
The consumer journey is constantly evolving and customers are engaging with businesses across an increasing number of channels. With this growing need to adapt and scale, more advertisers are turning to Google's AI to keep up with changes in consumer demand and capture new performance opportunities in real time.
Performance Max campaigns are a new way for advertisers to buy and optimize ads across YouTube, Display, Search, Discover, Gmail and Google Maps. They complement keyword-based Search campaigns and use Google's AI to help you grow conversions and value across all of Google's advertising channels and inventory from a single campaign. In fact, advertisers that use Performance Max campaigns in their account see an average increase of 13% total incremental conversions at a similar cost per action.1
Following strong results from the beta, we're rolling out Performance Max to all advertisers around the world starting today. Retailers and advertisers with physical business locations should continue to use Smart Shopping and Local campaigns during this critical holiday season. Next year, Smart Shopping and Local campaigns will both upgrade to Performance Max to help you access new inventory and increase sales.
Read the blog post for more details and to hear how brands like Allianz and Joybird are already driving better results with Performance Max campaigns.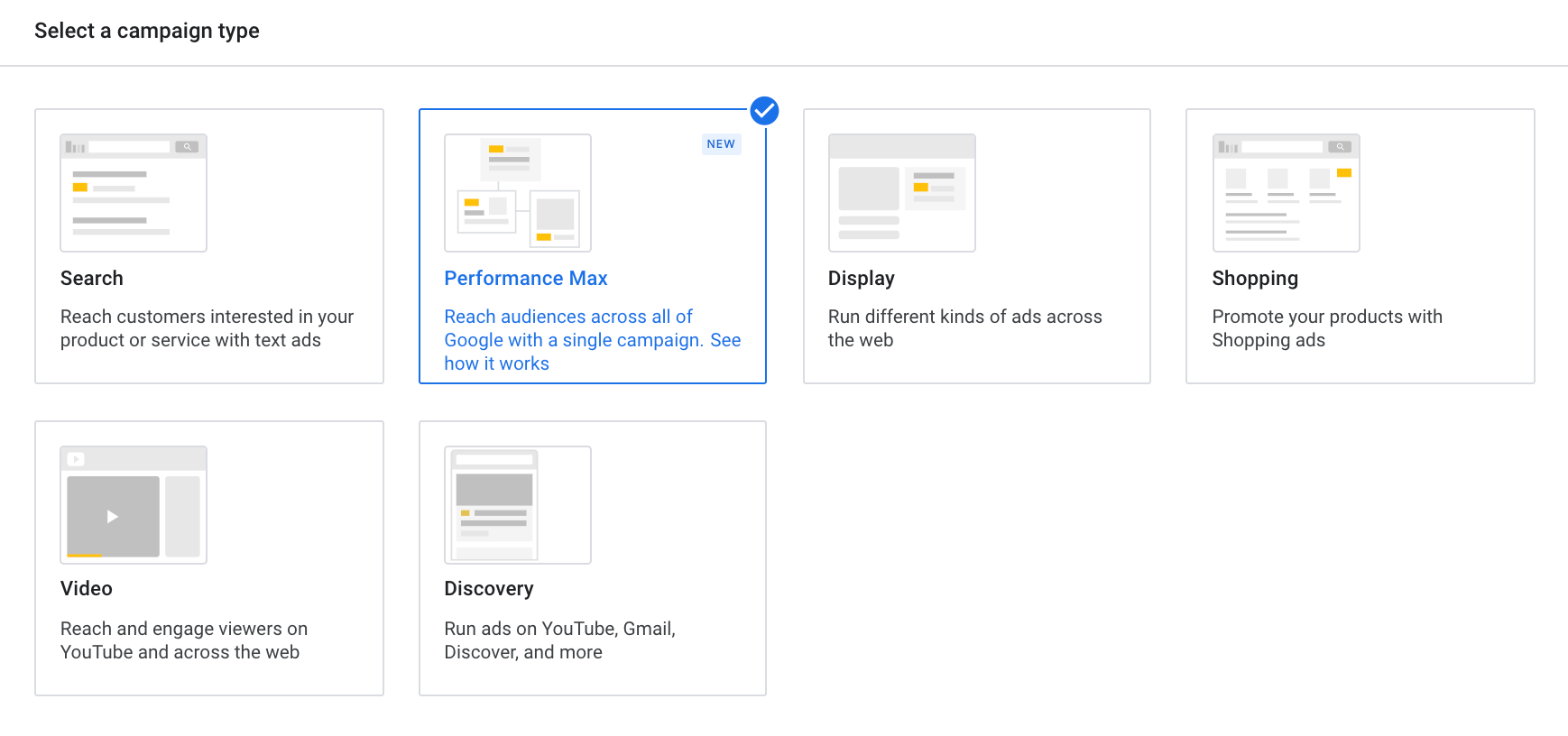 Creating a Performance Max campaign allows you to advertise across all of Google's ad channels and inventory so you can find new customers.
We know it can be tricky to get started with a new campaign type, so here are some important best practices to keep top-of-mind.


For more tips on setting up and getting the most out of your Performance Max campaigns, visit the Google Ads Help Center and check out our best practices guide and video.
Posted by Tal Akabas, Sr. Product Manager, Performance Max campaigns
1. Google Data, Global, Ads, July - September 2021