Your Google Account starts with 15 GB of included cloud storage to use across Google Drive, Gmail, and Google Photos. You can buy more storage within Google Drive, or upgrade to Google One, to get extra benefits.
Storage subscriptions
At any time, you can change your storage plan to either a monthly or annual fee.
A Google One subscription doesn't expire -- it'll renew automatically unless you change your settings.
When you switch to a different payment schedule, it can take up to 24 hours for these changes to take effect.
You may be charged local taxes or fees in addition to the prices listed. Google doesn't charge extra fees.
Buying Google storage is only available in some countries. Find countries where you can buy storage.
You can get extra storage for your Google products.
Upgrade your Google storage
Note: Before upgrading your storage, make sure your payment method is up to date.
After you upgrade, your Google One membership replaces your current Drive storage plan. Google One members get even more storage space, plus exclusive benefits and family plan sharing. If you want more storage space as a Google One member, follow the steps below.
Buy storage via the Google One app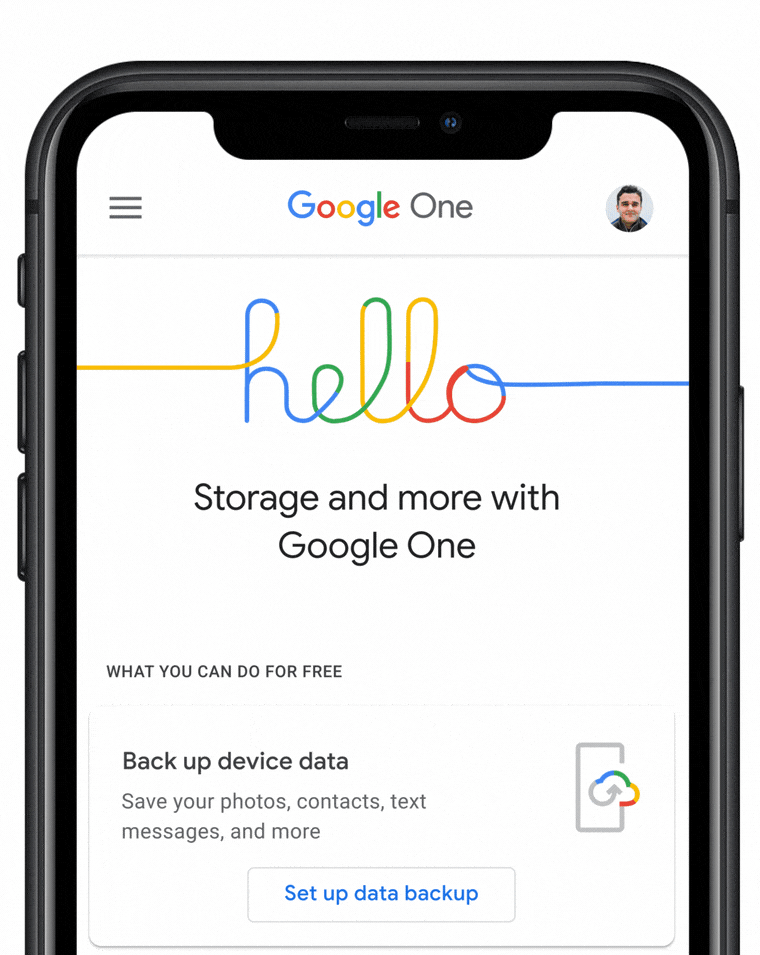 On your iPhone or iPad, download the Google One app.
Make sure you're signed into your Google account.
In the Google One app, at the bottom, tap Upgrade.
Select your new plan pricing and payment date.
Confirm your payment.
Buy storage via the Google Drive app
Note: Make sure your Google Drive app is up to date. It may take a few minutes after updating for your purchase to appear. Update your Google Drive app.
On your iPhone or iPad, open the Google Drive app .
On the top left, tap Menu Storage.
Tap Buy storage.
Choose your new storage limit.
Review the new plan pricing and payment date, then tap Continue.
Confirm your payment.
Learn more
Fix problems buying storage
Improve collaboration and stay connected with Google Workspace Essentials
If your company wants better collaboration and more storage for work projects, you can sign up for a Google Workspace Essentials account. To sign up, use your business email address.
A Google Workspace Essentials account provides:
Secure, reliable video conferencing
Shared drive space where teams can store all of their content
Collaboration apps like Docs, Sheets, Slides
Security, privacy, and compliance tools
No domain verification or IT involvement required
Learn more about the apps, tools, and pricing for G Suite Essentials.
Check if your Google Drive storage is updated
After you purchase storage on Google Drive:
Switch to a plan with less storage
Change Google One membership with Pixel Pass
Pixel Pass subscribers can change Google One membership plans at
one.google.com
. If you want less than 200 GB of Google storage, cancel your Pixel Pass subscription and sign up for a separate Google One membership. Learn how to
Cancel your Pixel Pass plan
.