Related search for content lets you show your users search terms that are related to the content of the page they're viewing. When the user clicks a related search term, they're taken to a search results page on your site. Using related search on your content pages can encourage your users to explore relevant topics on your site and engage with search ads.
Jump to: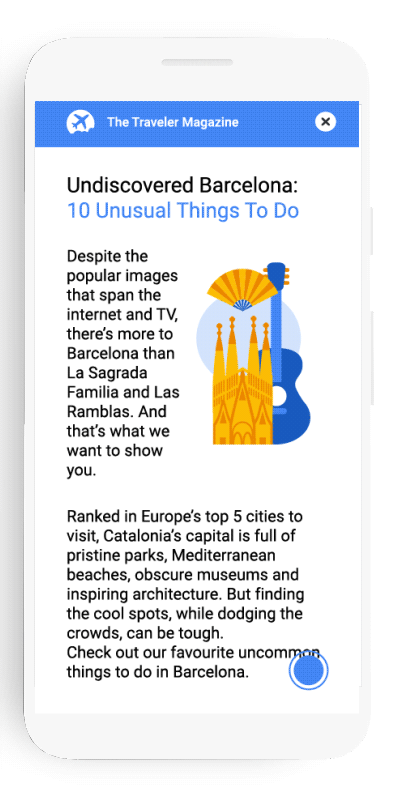 Benefits
Increased site engagement: Related search can drive more site engagement by helping users discover ads and content relevant to what they're viewing.
Incremental revenue: Related search can help you generate incremental revenue by driving more traffic to your search pages, which you can monetize with relevant ads.
Relevant search ads: On your search page, Google can deliver high-quality search ads that are relevant to the selected related search term.
Better user experience: You control the look and feel of your related search units, allowing you to maintain a quality user experience for your site.
Requirements
To use related search on your content pages, you need to complete the necessary contracting steps for AdSense for Search. Please contact your account manager to activate AdSense for Search for your AdSense account.
Make sure you comply with the following policies:
Note: Related search takes steps to filter terms that are explicit, adult, or sensitive in nature. This includes but is not limited to terms that reference sexual and pornographic content, violence, abuse, self-harm, gambling, alcohol and illicit drug use, and/or addiction.
Before you start
Create a related search unit for your content pages
Create a search style in your AdSense account.
Decide where you want to place the related search unit on your content pages.
Use the "Code generator" page in AdSense to copy and paste the code to your site.
Deploy any additional related search code changes to your site.

Note: Before related search terms can appear on your site, AdSense needs to crawl your pages. On average, this process can take about 1 hour. If you don't see related search terms after 48 hours, reach out to your account manager.
Reporting
To track the performance of your related search units:
Visit the Reports page in AdSense.
Create a custom report and add the "Ad format" breakdown.
Click Edit metrics , select the "Funnel" metrics and click Apply.
The reporting funnel for a related search unit
The following example shows you the typical funnel for a related search unit and the stages of the funnel to which each metric applies.
First screen: Funnel requests, funnel impressions, and funnel clicks are counted as part of the first screen.
Second screen: Clicks on the ads on the second screen generate revenue which you track using the estimated earnings metrics.
Entire funnel: Funnel RPM is counted by summing the revenue generated from the funnel, dividing by the funnel impressions on the first screen, and then multiplying by one thousand.
Best practices
Place the related search unit in a prominent location on your pages to improve performance. Please review the requirements for related search.

Note: Keep in mind that related search units should be complementary to the content on your page and not the focus of the page.

Make sure there's enough textual content on your content pages for related search to perform well on your site.
Don't judge the performance of the related search unit for a few days after implementing related search. We recommend that you wait until the model has had a chance to optimize performance.
You can add the language parameter (hl) to your related search code to make sure AdSense shows related search terms in the language you desire.
(Optional) You can also provide your own search terms with the terms parameter in the related search request. This way, you have the opportunity to show more relevant terms to the page or to the user's intent.

Notes:

Google checks the terms you provide and shows them based on a variety of objectively measured criteria such as relevance, engagement of users, and performance.
You can check if your own terms are returned for the related search request by examining the termPositions parameter in adLoadedCallback. (All discarded terms will be absent from termPositions).

If you're purchasing traffic for your content pages (i.e., incoming traffic in which a user arrives at the landing page of the related search for content unit by clicking an ad or a link on another site, and the ad or link is under your control), you're required to pass the "ad creative text" with the referrerAdCreative parameter in the related search request.