April 10, 2020
Today, we're introducing Google Ads Editor v1.3. This release includes support for shared budgets, optimization score and an improved edit pane.
Shared budgets
Editor now supports shared budgets. This means that you can create and edit shared budgets from your Shared Library within Editor.
Optimization score
Optimization score helps you prioritize recommendations for your campaigns so you can quickly improve performance. Now, you can access your account and campaign-level scores within Editor. If you select a set of campaigns and accounts in the account tree1, you'll see a combined, weighted-average optimization score for your selection. This makes it easier for you to prioritize where to take action and work at scale.
Improved edit pane
Based on your feedback, we've made several improvements to reduce the time you spend scrolling within the edit pane. In our last Editor release, we introduced a condensed edit pane that hides groups of repeated, empty fields. Now, the edit pane will hide sections that are not relevant to your selection – such as the "App settings" section on the Campaigns view with no App campaigns. In addition, you can resize and position the edit pane by popping it out into a separate window.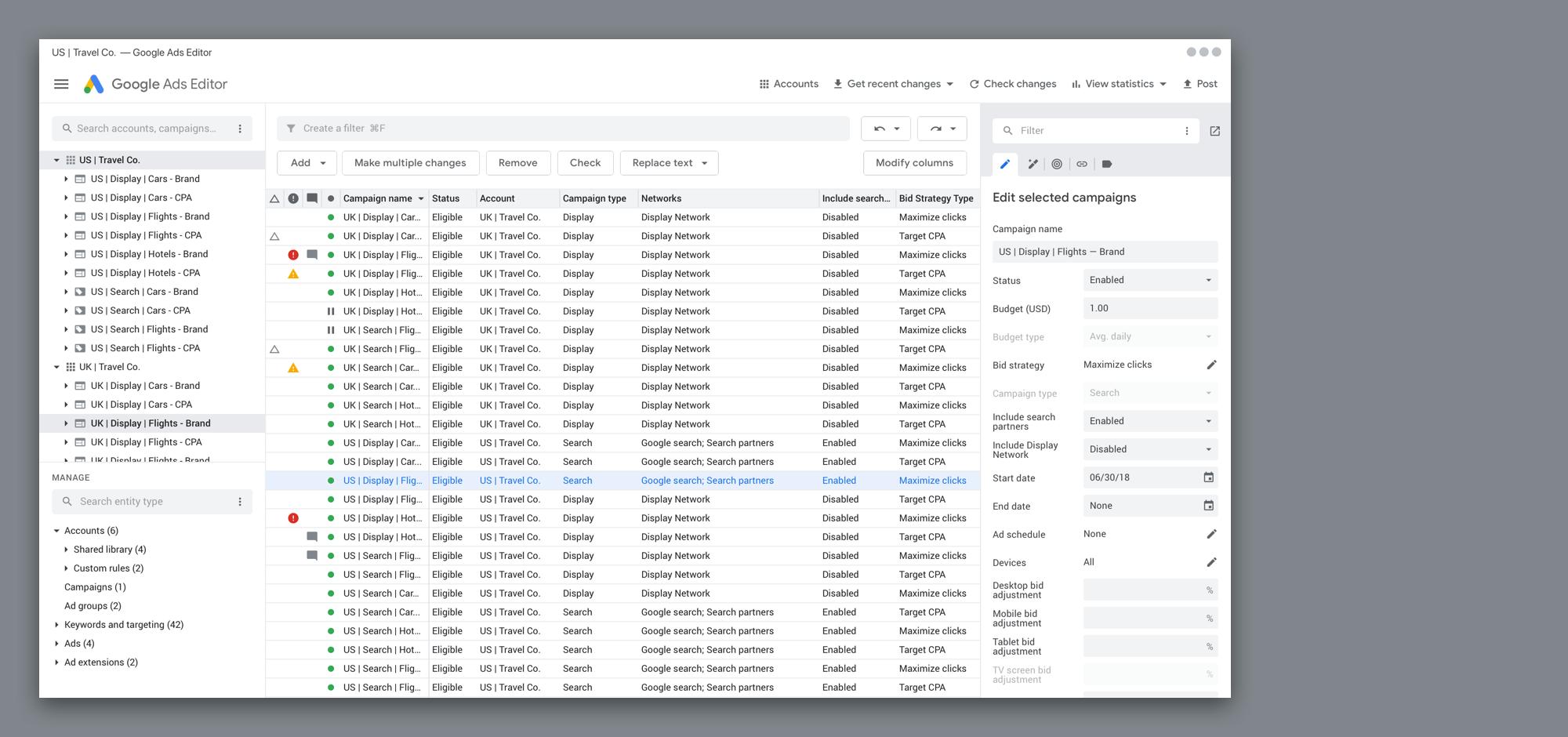 For a complete list of new features in Google Ads Editor v1.3, visit the Google Ads Help Center. Download the latest version by opening Google Ads Editor or visiting the Google Ads homepage.
Posted by Herlen Zoljargal, Product Manager, Google Ads
1. In the main grid, you can select and right-click on any group of campaigns or ad groups to copy them to the account tree.