October 14, 2022
Consumers today are searching in whole new ways. At Search On, we showed you how people can search for what they see using "multisearch near me" and get a feel for a place in Google Maps before they even step foot inside. This is just one step on our long-term path to making Google Search more intuitive, with visual-first experiences that help people recognize and connect with content creators and businesses quickly—wherever they may be searching.
To build on those efforts, we announced design changes to our search results that make it easier for people to identify websites and businesses at a glance—and we're extending these changes to Search ads as well. That's why we're rolling out business names and logos for mobile Search ads as a beta over the coming weeks.

Search ad shown with a business name and business logo
Here's how it works: when Google Ads is able to find your business name and logo on your landing page, we'll automatically add them to your campaign and show them in your ads. You'll then be able to review and remove any information that you don't want to include. You'll also have the option to manually add a business name and logo to each campaign. Keep in mind that any business names or logos created from your landing page will automatically show in your ads if you don't remove them or choose to add your own.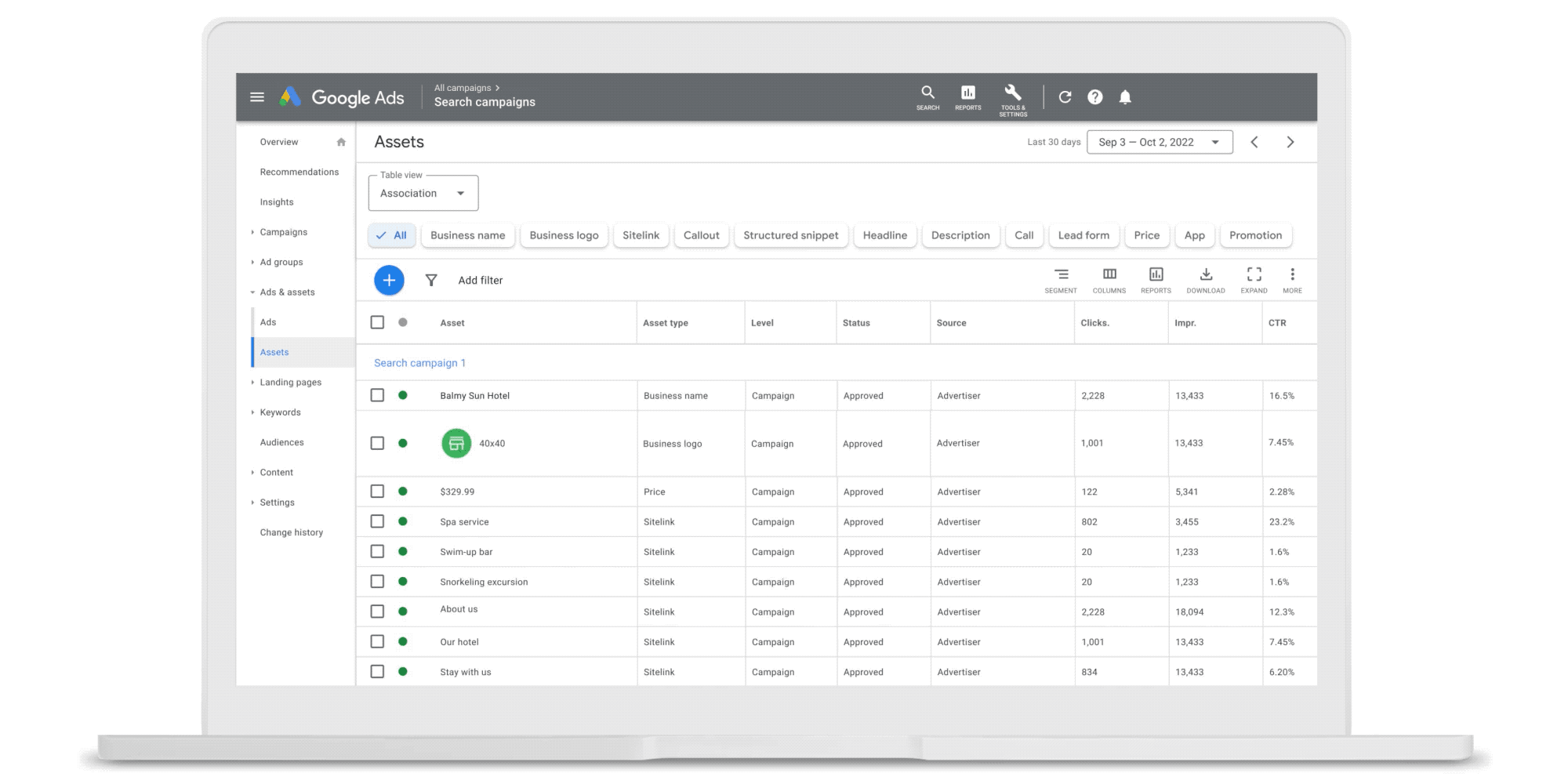 Manually add a business name and logo to your campaign
As the search results page becomes more visually engaging, we want to ensure people can continue to connect with your business through rich ads that are clearly distinguished from search results. That's why your mobile Search ads will now be labeled with the word "Sponsored" positioned prominently in the top-left corner of the ad.
Eligibility requirements for business names and logos
You'll need to meet certain eligibility requirements and complete our verification program for business names and logos to show in your ads. This is to protect advertiser brand identity and user safety during the beta. All business names and logos will be reviewed to ensure they comply with Google Ads policies and format requirements.
In cases when we aren't able to include your business name, we'll show the domain from your display URL instead. We'll add a blue globe icon if we aren't able to display your logo.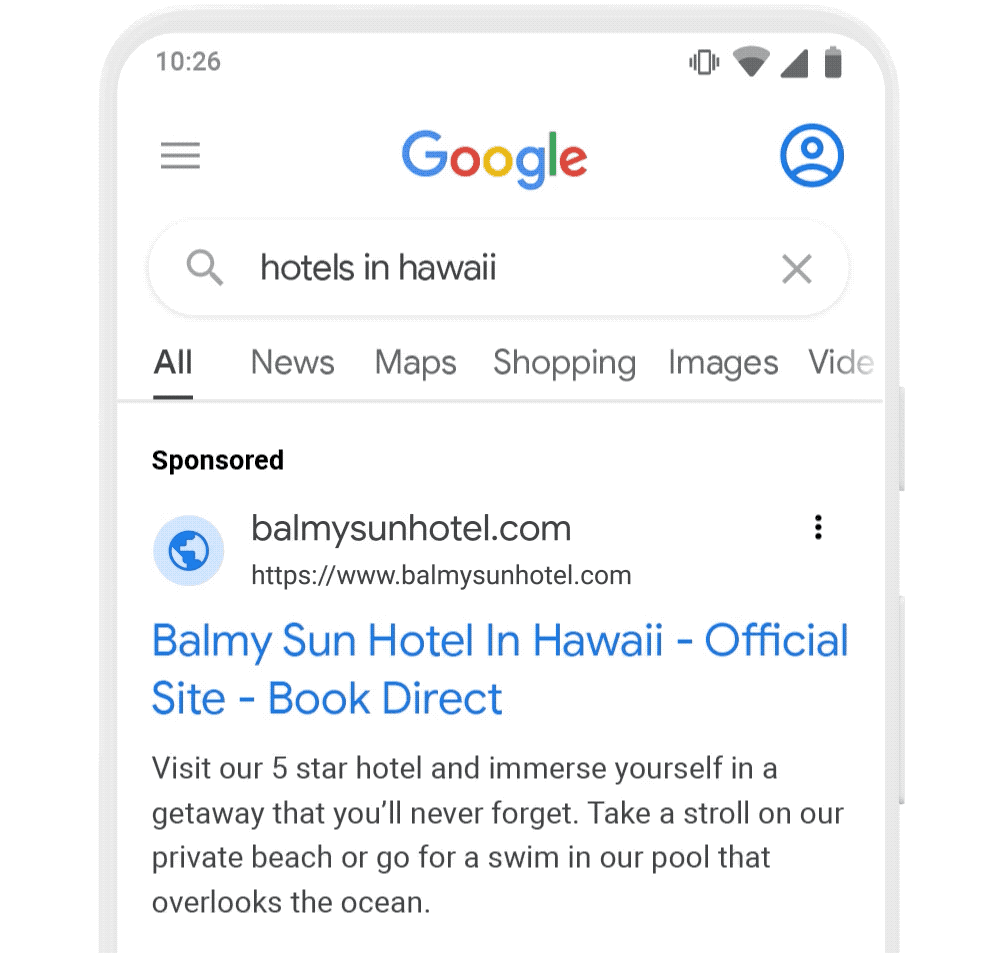 Search ad shown with globe icon and domain from the display URL
Business logos are available globally for advertisers that meet our eligibility requirements and complete the verification program. Business names are available in English, Japanese, French, and German to start, and will begin rolling out in additional languages early next year. Our teams will be working to make it easier for advertisers to meet our eligibility requirements over the course of the beta.
Business names and logos are currently available for mobile Search ads and will roll out to desktop next year.
Posted by Senthil Hariramasamy, Director of Product Management, Google Ads