If you're currently using the Google Wifi app, you can download our Google Home app and learn about how to migrate your devices
here
.
The settings pane (which appears on the right of the Network tab when you select your Network Box) allows you to configure the most common settings for your network. If you want to set up your home network as simply as possible, you can do so with the basic settings without ever touching the advanced features.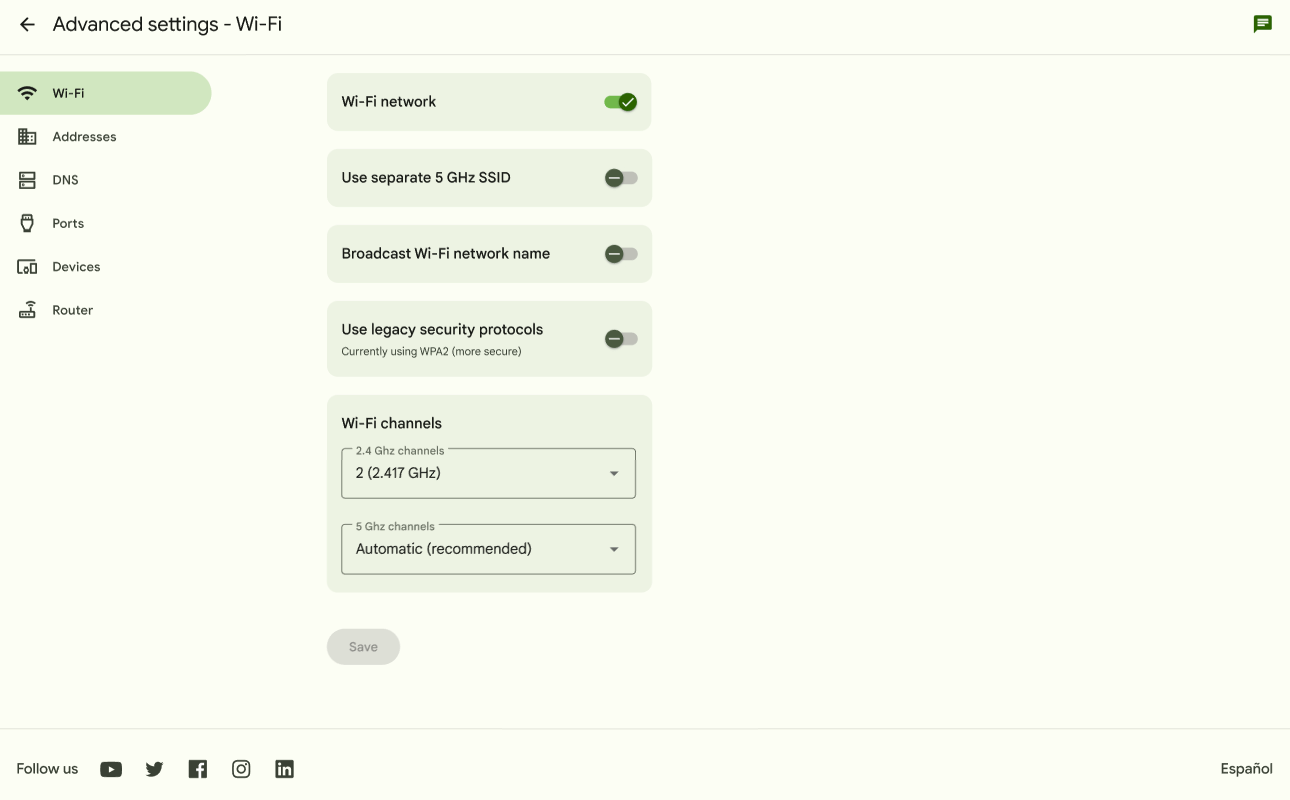 The advanced features allow you to configure more technical options. However, only advanced users with extensive network configuration experience should consider using the advanced features. If you decide to use the advanced features, you should be thoroughly familiar with advanced networking in general and understand the consequences of the changes you can make at this level.
Google Fiber does not recommend changing any advanced settings until you confirm that your basic network configuration is operating properly.
If you are comfortable with advanced network configuration, you can click Advanced in the settings pane, and then click the following tabs to perform advanced configuration. Click the link next to the name of each tab below for more information about that tab.
You can also configure the following advanced settings for non-Fiber devices by selecting the device in the navigation pane and clicking Advanced:
Before changing advanced settings:
If the settings are for a device that has never connected to your Fiber network, power it on and connect it.

If you have not already done so, configure your network and the device whose advanced settings you want to change, as described in To use the Fiber Network tab.

If you are using a computer that is connected wirelessly to the Fiber network and the changes to your settings could affect your connection, consider connecting your computer to your Network Box by Ethernet or using a computer that has a different connection to the Internet.