Identify and manage the devices connected to your Google Fiber network within your account.
If you're currently using the Google Wifi app, you can download our Google Home app and learn about how to migrate your devices
here
.
You can manage your network settings from the Network tab in your Fiber account.
To open the Network tab:
Sign in to Fiber using the email and password you use for your Fiber account.

Select Network at the top-left corner.
Navigation pane
All devices on your Fiber network will be shown on the page. The Network Box and any other devices that has been connected to the network will be listed. Once you select a device you can view the device details on a panel to the right.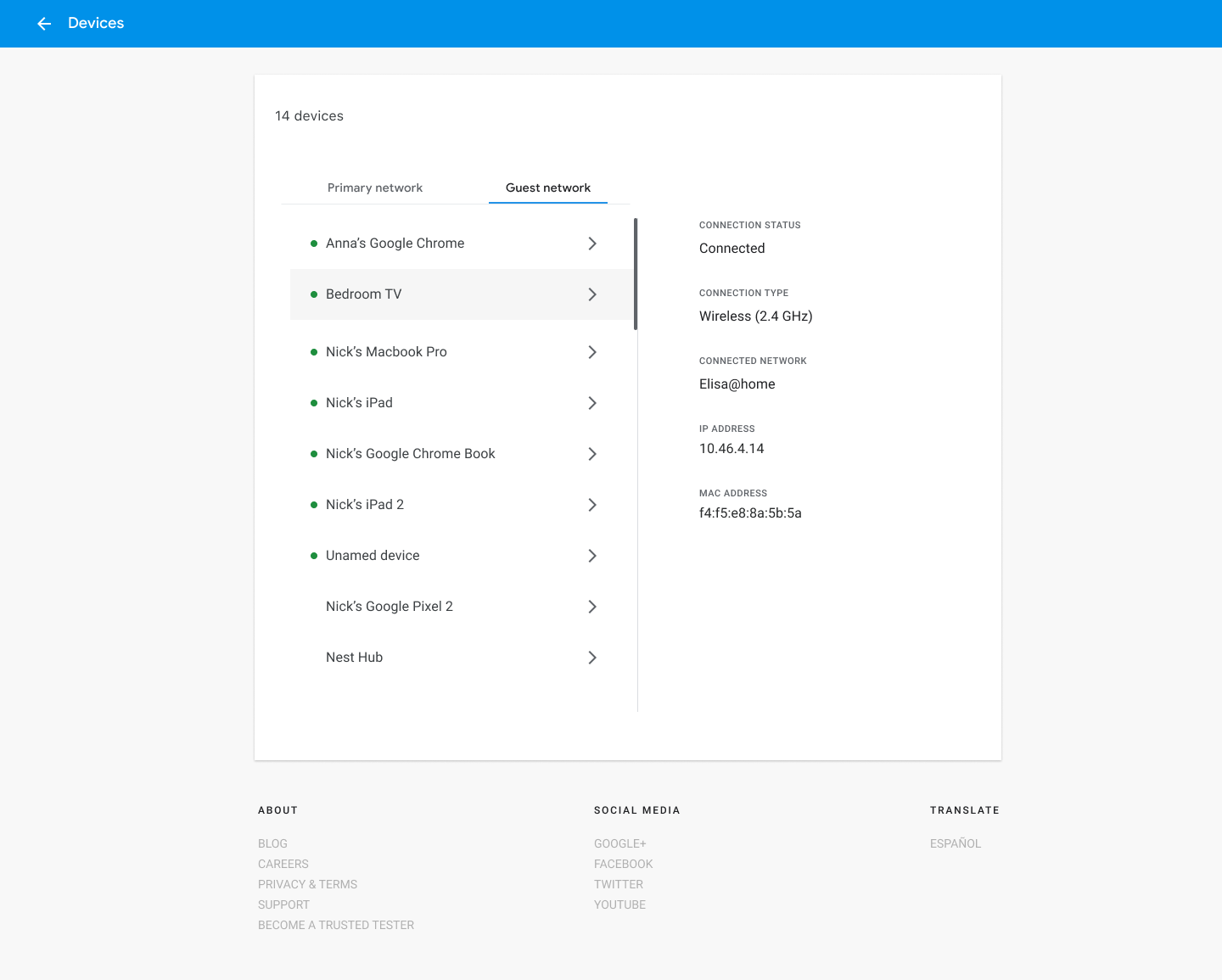 The dots next to each device indicate whether the device is currently connected to the network. Green indicates that the device is connected; gray indicates that it is not connected. If a wireless device is dimmed, it indicates that the device isn't currently connected.
Settings pane
To make adjustments to the current device settings:
From the Network tab, select Edit Network Settings.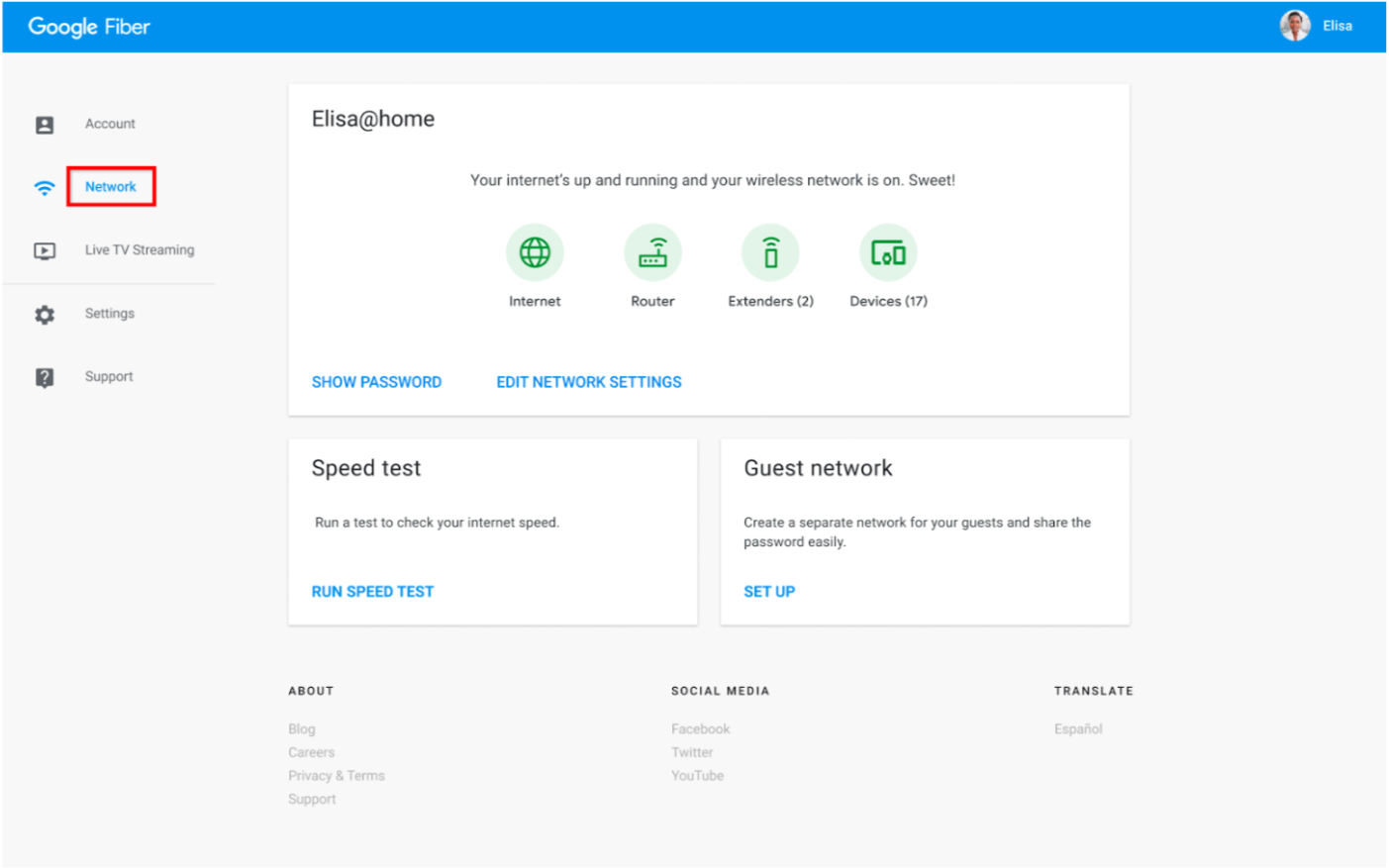 The current Wi-Fi Network information will be displayed. You can select Advanced network settings for more details.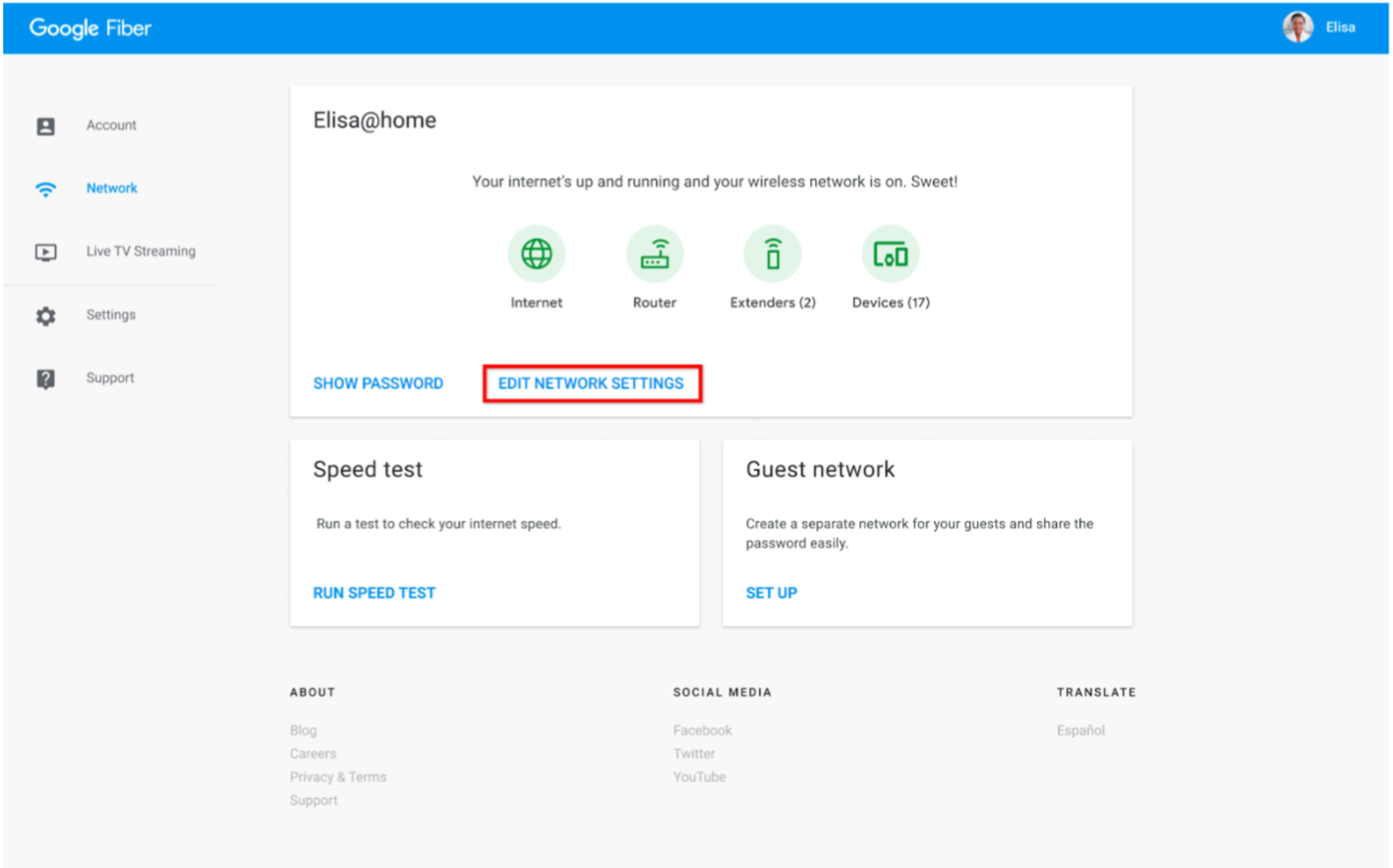 From there you can view a list of various of settings.