Put Google Analytics 4 at the core of your measurement
Google Analytics 4 is fully equipped to support your measurement needs today and into the future. As we recently announced, we'll begin turning down Universal Analytics, so we encourage you to make the switch to Google Analytics 4 as soon as possible. All standard Universal Analytics properties will stop processing new hits on July 1, 2023. 360 Universal Analytics properties will stop processing new hits on October 1, 2023. Learn more
To take advantage of Google Analytics 4's measurement continuity, automated insights about the customer journey, and easy activation to improve marketing ROI, finish setting up your Google Analytics 4 property today.
Advertisers: Use Google Analytics 4 data in Google Ads
Once your Google Analytics 4 property setup is complete, you can start viewing reports and using Analytics data in your Google Ads account. To take full advantage of all that Google Analytics 4 has to offer, sign in to Google Ads and do at least one of the following:
Advanced setup needs (if applicable)
For
User-ID
,
Data Import
,
Measurement Protocol
,
BigQuery export
, and more:
---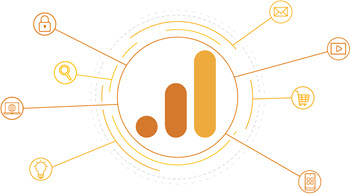 Congratulations!
You're on your way to getting the actionable, privacy-safe customer insights you need with Google Analytics 4.