Fix a suspended app
If your ad is marked "App violates policy," it was disapproved because the app in your ad violates one or more of our policies that apply to apps. To protect the experience and safety of our users, we won't show any ads for that app until the app complies with AdWords policies. This includes both app promotion ads and app engagement ads.
This article will explain how to fix your app, which will then allow your ads to be approved.
Before you begin
If you don't have authority to make changes to your app, contact the appropriate person who can help you edit your app. It's also a good idea to learn about what's allowed in the AdWords advertising policies.
How to fix a suspended app
Follow the instructions below to fix a suspended app.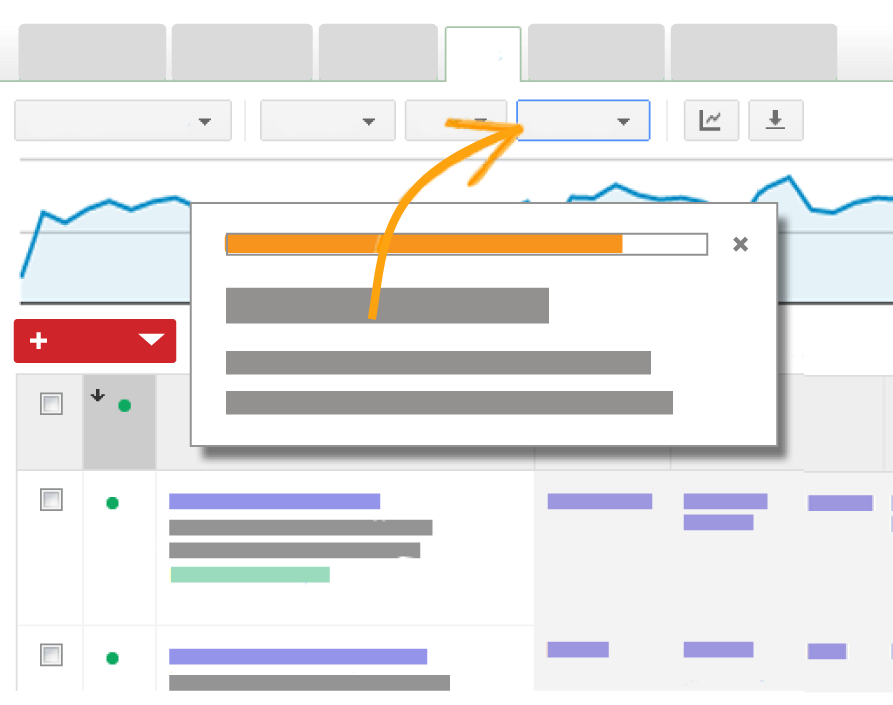 Click Guide me to see the disapproved ads in your account, or read the instructions below.
Guide me
Step 1: Find out why your app can't be advertised
Your app doesn't comply with one or more of our policies. To find out which policy, look at the "Status" column on your account's Ads page.
Tip

If you see "App violates policy" listed as the disapproval reason, enable the "Policy details" column. You'll see a link to the specific policy that your app violates.
You'll typically receive an email from adwords-noreply@google.com that includes a link to more information about the one or more policies that your app violates and how to fix those problems. If you didn't receive an email from us or need more help, you can contact us for help understanding which policy your ad violates.
See the
list of AdWords policies
for additional context.
Step 2: Make changes to your app
Once you understand the policy that your app violates, make the necessary changes to your app to comply with our policies, and then publish the updated app in the store. The steps you need to take will depend on the policy, so refer to that policy's page for details. Make sure that your app is policy compliant, particularly when it comes to it's installation page, home screen, any splash screens, loading or disclaimer screens, and any content that the app might have within.
Note: Not all policy violations are fixable

For example, see our policies for Circumventing systems and Untrustworthy behavior. We're selective about the types of apps that we accept because we want to protect our users. If you're unable to fix your app or if you don't want to, we won't be able to run your ads for that app.
Step 3: Resubmit your app to us for review
Once you've made the necessary changes, request a review of your app.
If our review shows that you fixed all policy violations, we will re-enable your app and approve your ads to start running again. We review most apps within 3 business days. We'll email you once our review is finished.
Don't submit your apps for review until you're sure that the violations are fixed. If your ads or apps are repeatedly disapproved for violating our advertising policies, your AdWords account could be suspended so that your ads would no longer run.