identifier_exists: Definition
Use the
identifier_exists
attribute to indicate that unique product identifiers aren't available for your product. Unique product identifiers include
gtin
,
mpn
, and
brand
.
When to use
Required only for new products that don't have gtin and brand or mpn and brand.
If your product is new (which you submit through the condition attribute) and it doesn't have a gtin and brand or mpn and brand then submit identifier_exists with a value of no.
Products that might not have unique product identifiers include:
Custom goods or one-of-a-kind items, like custom T-shirts, art, or handmade goods
Products produced before GTINs were introduced, like vintage products, antiques, books published before 1970, and other special items
Format
Follow these formatting guidelines to make sure we understand the data you're submitting.
Type

Boolean

Supported values
(Text and XML feeds)
yes, true, no, false

Supported values
(Content API feeds)

true, false
Repeated field
No
| File format | Example entry |
| --- | --- |
| Text | no |
| XML feeds | <g:identifier_exists>no</g:identifier_exists> |
| Content API v2 (JSON) | "identifierExists": "false" |
| Content API v2 (XML) | <identifier_exists>false</identifier_exists> |
Guidelines
Follow these guidelines to make sure you submit high-quality data for your products and get the best performance from your ads.
There are no minimum requirements for this attribute. Keep in mind that you still need to follow the formatting guidelines or the information you submit can't be used.
Examples
Products without GTINs, MPNs & brands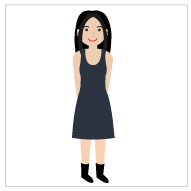 | | |
| --- | --- |
| Product | Customized Black Dress |
| title | Customized Black Dress |
| price | 32 USD |
| color | black |
| size | M |
| identifier exists | no |
| condition | new |
| is_bundle | yes |
| gtin | (Leave blank, since the dress is custom made and doesn't have a GTIN) |
| mpn | (Leave blank, since the dress is custom made and doesn't have an MPN) |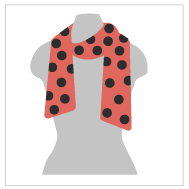 | | |
| --- | --- |
| Product | Wool Scarf |
| title | Hand knitted polka dot wool scarf - orange / black |
| identifier exists | no |
| price | 15 USD |
| color | orange / black |
| condition | new |
| gtin | (Leave blank, since the scarf is custom made and doesn't have a GTIN) |
| mpn | (Leave blank, since the scarf is custom made and doesn't have an MPN) |