Official guide on how to make the most of your YouTube investment using Google AI solutions.
---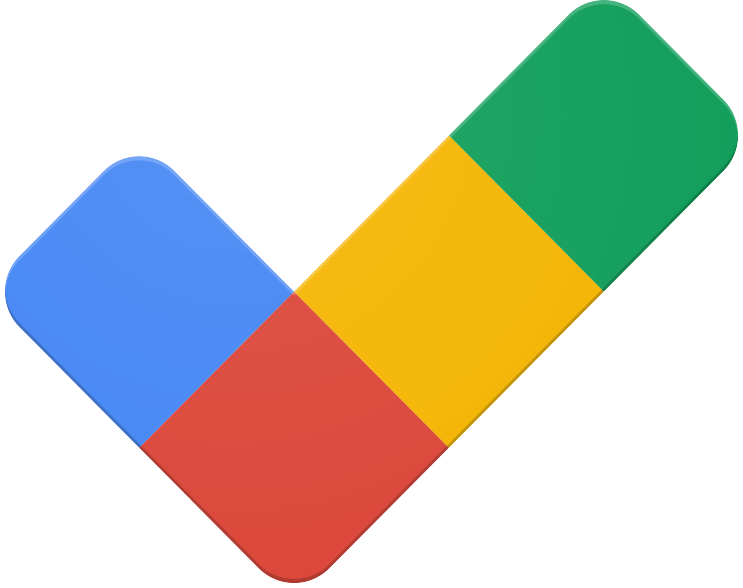 With all the different devices and content types available now, people's viewing habits are more varied than ever. Luckily, combining your expertise and creative vision with Google AI-powered solutions offers exciting new ways to create, enhance, and launch video campaigns that help drive high-impact results.
YouTube Deep Dive: tl;dr Ads News & How Tos series

1. Connect with your audience across moments, screens, and formats
Google AI-powered video campaigns deploy your ads across a custom mix of YouTube's in-stream, in-feed, and Shorts environments—and on connected TV, desktop, and mobile. This mix is uniquely determined based on your inputs—like creative and audience—and, most importantly, your business objective. Here's how to get started:
Why: Knowing your media objective will guide you to the right video campaign type and give Google AI the information it needs to help you achieve that objective.
If your objective is awareness, choose Video reach campaigns.
Why: Whether your specific goal is reach, ad completions, or reach at a specific frequency, Google AI in Video reach campaigns helps optimize the video assets you provide to deliver on your reach goal in the most cost-efficient way.
Proof Point
Advertisers using an AI-powered mix of Efficient Reach formats (via Video reach campaigns) saw ~16% lower CPMs and up to 44% more reach than advertisers manually optimizing formats.1
Read more about building brand love on YouTube.
Learn more about using Video reach campaigns.
If your objective is driving online conversions, choose Video action campaigns.

Why: Video action campaigns automatically scale your video ads with prominent calls-to-action on destinations across all YouTube surfaces and its partners. This provides you a simple and more cost-effective way to drive website traffic, leads, and conversions.
Proof Point
With optimized targeting powered by Google AI, Video action campaigns can see a boost of up to 20% in conversions.3
Read more about driving action with video on YouTube.
Learn more about using Video action campaigns.
2. Simplify video creation with Google AI
AI-powered solutions can assist you with the creation and adaptation of videos for YouTube's wide range of ad formats and viewing environments. Using a variety of formats, like vertical video ads for YouTube Shorts, helps maximize your reach and impact. Two solutions available today for Performance Max and App campaigns, with more campaign types coming soon, make this a breeze:
A video generation technology that repackages existing assets into new vertical, horizontal, or square video ads: It transforms existing static images, text, Google Merchant Center or app-store listing assets into video ads. More video assets in a campaign means more ways to reach people with the right ad, in the right environment.
A technology that flips horizontal videos into vertical or square videos: All the critical visual elements that tell your story are preserved.
Whether you create your own assets or have Google AI assist you, having ads in multiple orientations is important to maximize performance across all campaign types.
Proof Points
Advertisers that included at least one video of each orientation (horizontal, vertical, and square) to their Performance Max Campaigns delivered 20% more conversions in YouTube compared to horizontal videos alone.4

According to an internal A/B experiment, adding at least one video of each orientation (horizontal, vertical, and square) to your Video action campaigns delivered 13% more conversions compared to horizontal videos alone.5
With the growth of YouTube Shorts, it's even more important to have a vertical asset that matches the vertical viewing environment.
Proof Points
When advertisers added a vertical creative asset to their Video action campaigns, they delivered 10-20% more conversions per dollar on YouTube Shorts than campaigns that used landscape assets alone.6
3. Enhance creative assets to follow best practices
YouTube's six-second bumper ads are essential for driving reach and frequency. To generate great bumpers at speed, use Trim video (formerly known as Bumper Machine). Trim video uses machine learning models to transform your long videos into shorter ones, so you can make three or four six-second bumper ads in just a few minutes. The models are trained on the ABCD guidelines for effective YouTube ads, so you can be sure the bumpers it produces are optimized for YouTube.
Another ABCD best practice is to use audio, specifically voice-over, to reinforce your brand and message. To make sure all of your ads tap into the benefits of YouTube's sound-on environment, you can easily add a voice-over to any ad. Just type your script, choose a voice, and let Google AI do the rest.
1. YouTube VRC Campaign Meta Analysis, Global, Oct 2019 - Feb 2021. Data from n=33 video experiments *vs manually managed campaigns.
2. YouTube Internal Data, Global, May-June 2022
3. Google Internal Data, Global, November 2022
4. Google Internal Data, Global, November 2022
5. Google Internal Data, Global, May 1-June 1, 2022