Official checklist for driving brand awareness and reach on YouTube.
---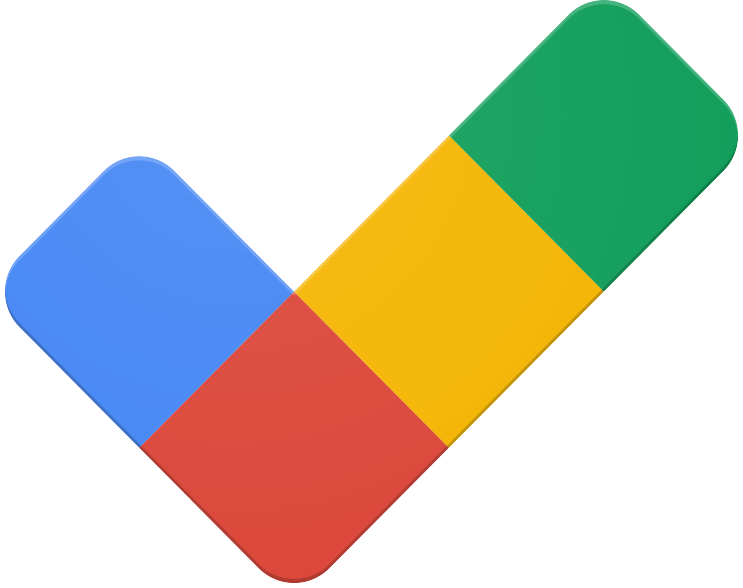 With more than 2 billion logged-in users each month, YouTube is a proven place for reaching a massive audience and driving upper marketing funnel metrics across verticals. Follow these best practices for effective brand awareness and reach campaigns on YouTube.
1. Set yourself up for measurable success
Select "Brand Awareness and Reach" as your campaign goal, then "Video" campaign type.
Why: When you start with a campaign goal in Google Ads, you'll see suggested settings and bidding strategies to help you obtain that goal.
2. Use multiple video formats to maximize your campaign's impact
Video reach campaigns mix formats for you, taking the guesswork out of budget allocation and manual optimizations.
Why: The campaign will intelligently serve the best combination of CPM video ad formats to help you reach as many people as possible in your target audience, at the lowest price. Mixing CPM reach formats with Video reach campaigns for unique reach results in 16% lower CPMs on average than using standalone formats.1
CPM Video Ad Formats

Bumper

Skippable In-Stream

Non-Skippable In-stream

Your bumper video ad is 6 seconds or shorter and plays before, during, or after another video. Viewers do not have the option to skip the ad.

Your skippable in-stream ad plays before, during, or after other videos. After 5 seconds, the viewer has an option to skip the ad.

Your non-skippable in-stream ad plays before, during or after another video. Viewers do not have the option to skip the ad. Non-skips are 15 seconds or shorter, with the exception of most of Europe, Mexico, Singapore, India and Malaysia, which can support up to 20 seconds.
Tip
Read more about how to create effective video ad creatives using the ABCD framework.
If you don't have a 6-second bumper ad, ask your Google team about Bumper Machine. It will automatically turn your longer video into multiple short, 6-second bumper ads. See how it works
here.
If you don't have the resources to make a video from scratch, use Video Builder. All you need is a few images and your brand logo to make a short YouTube ad. Learn how it works here.
3. Review your settings for maximum brand impact
Why: Google Ads will try to spend your total budget evenly over the duration of your campaign.
Why: Google Ads will optimize your delivery so that they show at the right time to the most valuable viewers.
Take advantage of video partners on the Display Network to reach new audiences.
Why: Video Partners extend the reach of video ads to a collection leading publisher sites and apps. Advertisers can gain up to 20% additional reach by adding Video Partners to their YouTube buy.2
Why: You can learn more about how your customer's passions and interests translate into in-market and affinity audiences.
Avoid layering multiple audience types on top of your chosen audience.
Why: This will restrict your reach and might cause your campaign to miss potential customers.
Exclude audiences used elsewhere if you have multiple campaigns with different audience types.
Why: You can increase unique reach by excluding people who already viewed your ad.
Example
In Campaign #2 you choose to target Affinity audiences, exclude those audiences in Campaign #1 targeted to Detailed Demographics.
5. Complement your audience strategy with YouTube dynamic lineups
Create separate contextual campaigns using dynamic lineups in addition to your audience-based campaigns to maximize reach and awareness on relevant contexts.
Why: Running a contextual-based campaign (dynamic lineups) gives you an opportunity to pair your ads with specific types of content on YouTube that might be a great match for your brand. Check out if dynamic lineups are available in your market here.
6. Set your bidding strategy
Why: CPM bidding optimizes your campaign to put your message in front of as many relevant people as possible.
Use bid estimates from the traffic estimator on the right panel of the campaign setup.
Why: As a best practice, your tCPM bid should be the average you are willing to pay for that audience within a given ad group.
7. Measure your campaign's impact
Measure the unique reach and frequency of your campaign by from the Campaigns page of your Google Ads account.
Why: Understanding these metrics will help you achieve your short- and long-term brand awareness goals.
Tip
If you want to measure de-duplicated reach across multiple campaigns, you'll need to download the report. For maximum accuracy, wait 72 hours after your campaign ends tally your totals.
Why: You can understand how your video ads influenced viewer perceptions of your brand or product in near real time, at no additional cost. Check the minimum budget requirements to make sure your campaign is eligible to drive statistically significant impact.
Tip
Reach out to your sales representative for direct access to Brand Lift study setup and reporting. Make sure you set up your study to measure Awareness and Ad Recall for brand goals before the campaign delivers any impressions so you have an accurate baseline to evaluate your campaign's performance.
Measure across your video buy with third party solutions like Nielsen Total Ad Ratings.
Why: Third-parties like Nielsen and comScore compare reach metrics across different publishers and networks in select markets.
Measure across your digital and television buy with a Cross-Media Reach report.
Why: You can understand how your campaign(s) performed across YouTube and television and the unique value both platforms provided.
Tip
Available in select markets. Reach out to your sales representative for more information.
Why: You can compare the ROI of your YouTube campaign to other digital and traditional channels using third party models.
Verify performance with A/B experiments.
Why: Search lift, geo lift, or user lift studies with a Google Measurement Partner can help you dig deeper to understand what's working. Or tap into Google's conversion lift solution.
Or, see how different strategies perform, quickly and with no additional spend, using Video Experiments.
Why: Experiments can help you understand what to improve, which customers to focus on, and how to bid to get the most from your ads. Learn how it works.

For more tips and ideas on how to build your brand, visit our awareness collection on the Advertising Solutions Center.
1. Source: YouTube VRC Campaign Meta Analysis, Global, Oct 2019 - Feb 2021. Data from n=33 video experiments
2. Source: Google data, US, Jan - April 2019