Change the apps you use for voice actions
You can set which apps you use for different voice actions. For example, you can change the app you use for setting alarms or for sending messages.
On your phone, open the Android Wear app .
On the bottom half of the screen under "Jump into action with watch apps," and touch More actions.
Scroll and touch an action. You can choose from available apps.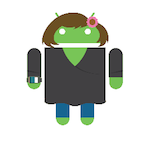 Andrea is an Android expert and author of this help page. Help her improve this article by leaving feedback below.
Was this article helpful?
How can we improve it?