An overview report is a type of report in Google Analytics that summarizes data about a topic. It consists of summary cards, each of which displays information found in another report. Each topic has only one overview report.
The following is an example of an overview report with summary cards like "Insights" and "New users by First user default channel group":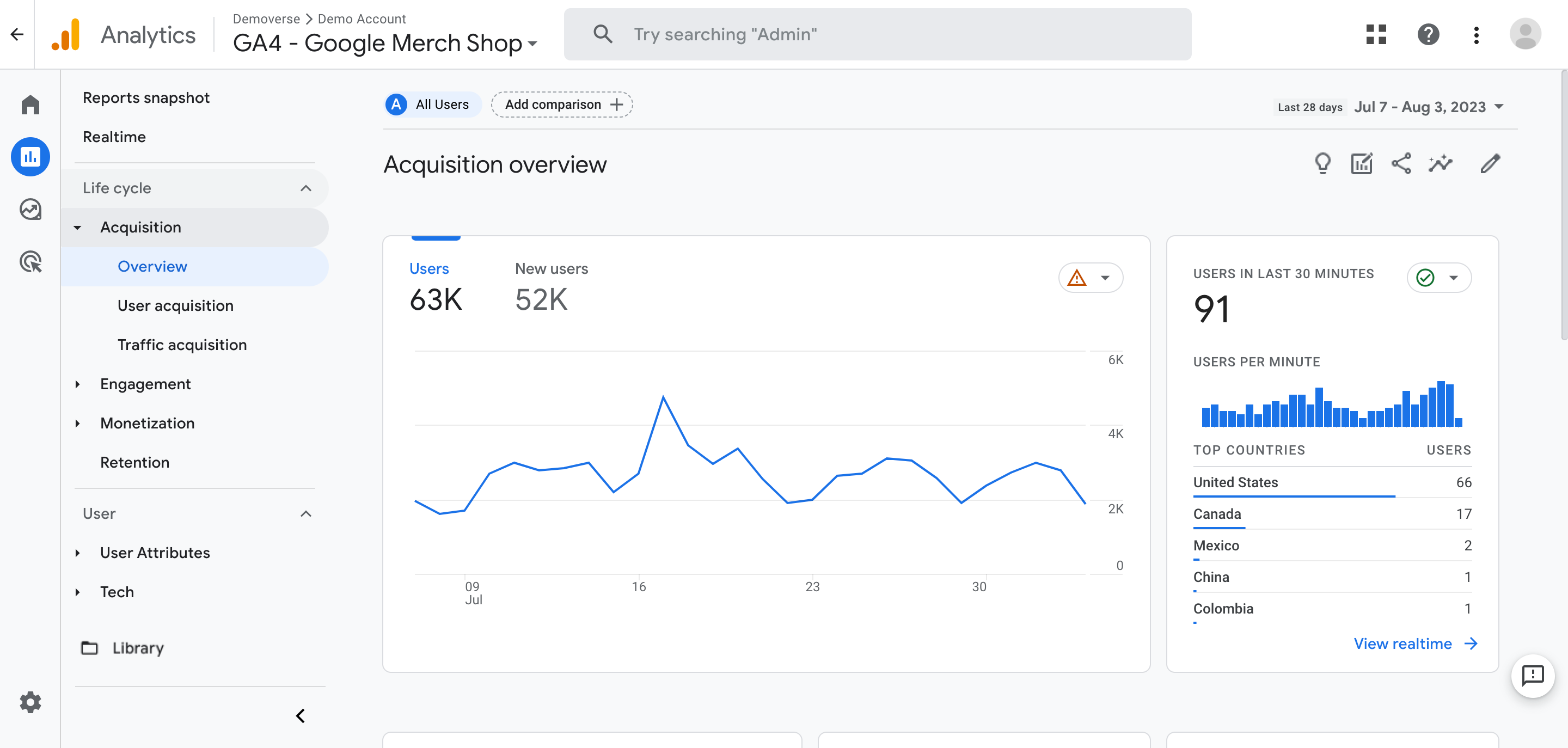 Find your way around overview reports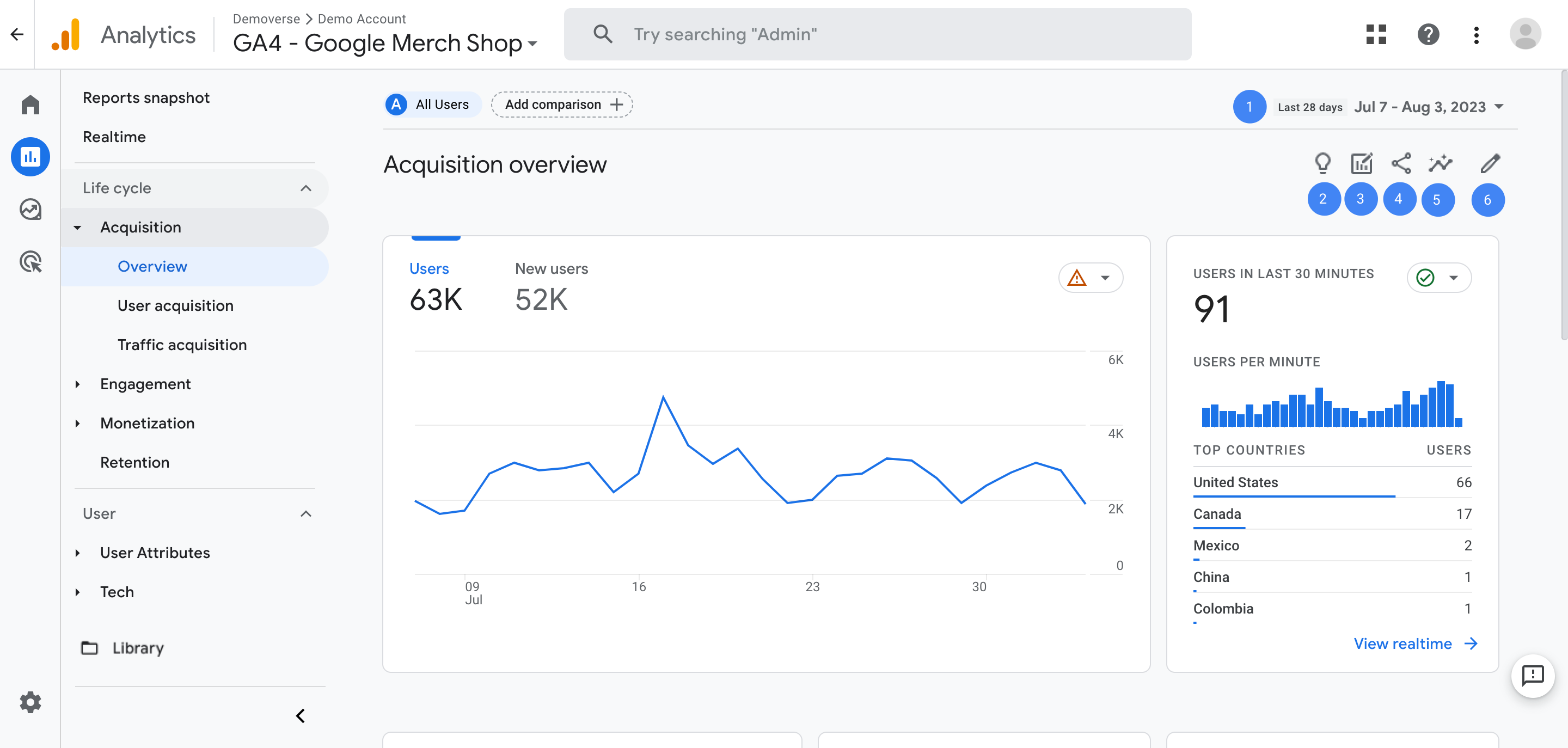 You can use the following components to manage and share the data in an overview report:
Date range: Set a different date range in a report, or compare data for one date range with data for another date range.
Quick help: Some pages in Google Analytics include a "Quick help" panel that provides information about the page you're looking at.
Comparisons: Evaluate subsets of your data side by side. For example, you could compare all data generated by Android devices and all data generated by iOS devices.
Share and export: Share a link to a report or export a report as a PDF or CSV.
Insights: Understand and act on your data using machine learning and conditions that you configure.
Customize: Customize which summary cards appear in an overview report. The summary cards chosen will appear for everyone with access to the report by default.
Pre-made overview reports
On the left, your reports are organized in report collections, which are groups of related reports. Depending on how your Google Analytics was set up, you will see some of the following overview reports in your left navigation:
| Report name | Summarizes... | Report collection |
| --- | --- | --- |
| Acquisition overview | data about how new and returning users found your website or app | |
| Drive online sales overview | data sales on an ecommerce website or app | Business objectives |
| Engagement overview | data about what people are doing and which pages and screens they're visiting on your website or app | |
| Examine user behavior overview | data about how people are using your website or app, including the pages and screen they're visiting and the events they're triggering | Business objectives |
| Firebase overview | data about what people are doing in your Firebase-connected mobile apps | |
| Generate leads overview | data about your lead generation initiatives, including acquisitions and landing page interactions | Business objectives |
| Monetization overview | data about the revenue you're generating from ecommerce purchases, in-app purchases, and mobile ads | |
| Raise brand awareness overview | data about how successful you are in spreading the word about your business through Google Ads | |
| Retention overview | data about how well you retain users over time and the lifetime value of your users | |
| Tech overview | data about the technologies people use to access your website or app, such as the browser or app version they're using | |
| User attributes overview | data about the types of people who access your website, such as the region or country they're visiting from | |