Add negative keywords to campaigns
Negative keywords can help focus your campaigns on what your customers are actually searching for or interested in.
This article shows you how to add negative keywords to your ad groups or campaigns. 
Before you start
If you're new to negative keywords, find out more about negative keywords.
Instructions
Select the AdWords experience that you're using. Learn more
Sign in to your AdWords account.
Click the Keywords tab.
Click the Negative keywords tab.
You'll see two tables: "Ad group level" and "Campaign level".
Add negative keywords at the ad group or campaign level by clicking the +Keywords button above either table. Use the drop-down menu to select the ad group or campaign that you'd like to add negative keywords to, then add one negative keyword per line in the text field.

To add broad match negative keywords, you'll need to add the synonyms, singular version, plural version and other variations such as cup, glass and glasses
To add a negative phrase match keyword, surround the term with quotation marks, for example "wine bottle"
To add a negative exact match keyword, surround the term with brackets, for example [bottle opener]

Click Save.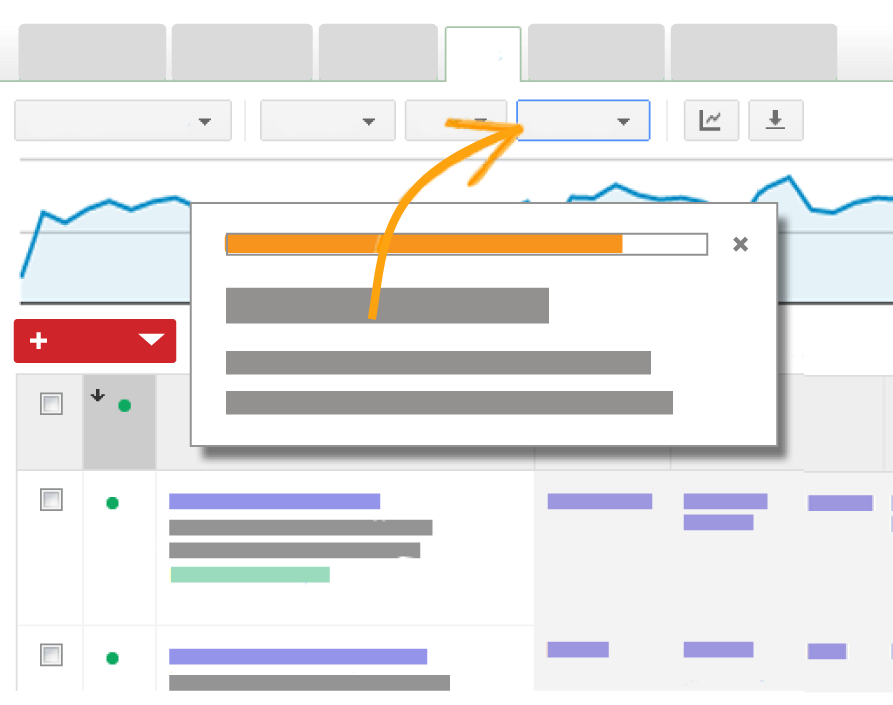 Click the "Guide me" button below to go to your account and be guided through each step. Guide me
Bear in mind
Make sure that your negative keywords don't overlap with your regular keywords, because this will cause your ad not to be displayed.
Was this article helpful?
How can we improve it?