This page is for administrators. To learn how to change your profile information, go to Change your Google Account picture, name & other info.
As a Directory administrator, you control what profile information users can change for themselves, like their profile photo, at About me or in their Google Account. If you allow it, users can change their profile name, photo, gender, birthday, or work location.
A user's phone number and other contact information can only be updated by the administrator. For details, go to Add information to a user's Directory profile.
Allow or disallow users to edit their profile
Before you begin: To apply the setting for certain users, put their accounts in an organizational unit (to set by department) or a configuration group (to set for users across or within departments).
In the Admin console, go to Menu DirectoryUsers.
At the top-right corner, click More optionsselect Allow users to edit profile.
To apply the setting to everyone, leave the top organizational unit selected. Otherwise, select a child organizational unit or a configuration group.
Under Profile editing, check or uncheck the boxes for the profile information you want to let users change.
For more information about the choices, go to the Name, Photo, Gender, Birthday, or Work location sections below.
If you disabled name editing, click Continue.
Click Save. If you configured an organizational unit or group, you might be able to Inherit or Override a parent organizational unit, or Unset a group.
Name
To allow users to edit their profile name and nickname, check the Name box. The profile name and nickname are used throughout Google Workspace apps, including Gmail, Contacts, shared docs, and calendar invites. When a user edits either their profile name or nickname, it overrides the admin-set names. Only the User details page in the Google Admin console shows the admin-set names.
If you uncheck Name, user-modified names and nicknames are deleted, and names are reverted to the admin-set names.
Photo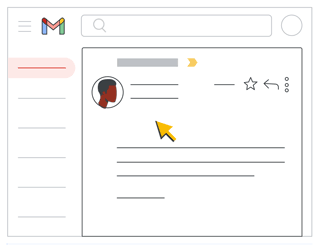 To allow users to edit their profile photos, check the Photo box. If you add a profile photo for a user, it overrides the user-set photo.
If you uncheck Photo, only an admin can set or update a user's profile photo.
Changes can take up to 24 hours but typically happen more quickly. Learn more
Gender
To allow users to edit their gender, check the Gender box.
Birthday
This feature is not available for Google Workspace for Education or Nonprofits.
To allow users to edit their birthday, check the Birthday box.
Note: If a user enters a birthday indicating they're too young, their account might be disabled.
Work location
To allow users to change their work location, check the Work location box. Users can edit their desk location in Calendar settings. For more information, go to Set up room booking suggestions.