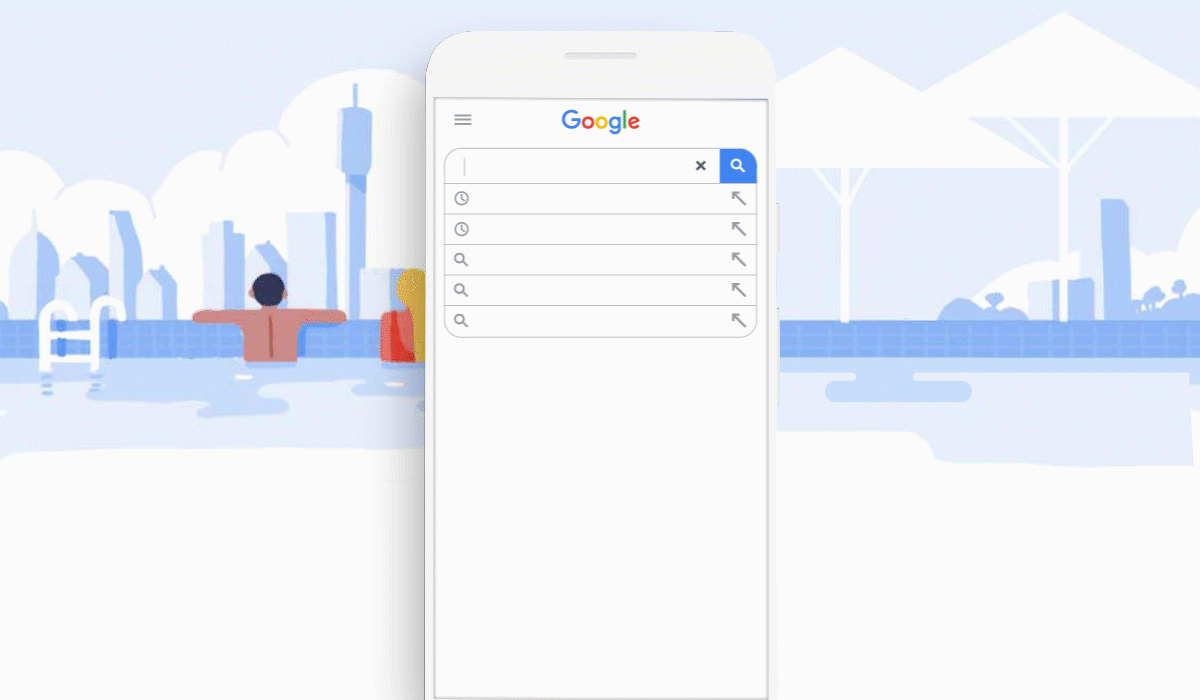 You can help people discover and explore your brand and products with Showcase Shopping ads. Showcase Shopping ads let you group together a selection of related products and present them together to introduce your brand or business. These ads help the user decide where to buy when they search for more general terms like "backpacks" or "furniture".
This article explains the details that make up a Showcase Shopping ad.
Starting Dec 26, 2019, we will be offering restricted data processing for Showcase Shopping and local inventory ads, to help advertisers, publishers, and partners, that do business in California, meet their compliance with the California Consumer Privacy Act (CCPA). Google will disable callouts to third-party ad trackers.
For Showcase Shopping, tracking template can no longer be used to measure time-based engagements for Showcase Shopping Ads via ValueTrack. Clicks to Final URLs will continue to be trackable by third-party ad trackers.
For Local inventory, tracking templates will no longer be able to be used on Google hosted local store fronts via ValueTrack. There will be no third-party tracking for conversions or interactions. Clicks to Final URLs will continue to be trackable by third-party ad trackers.
Example: Say you sell swimwear and you want to highlight your men's swim shorts page and all your relevant products for a customer that searched for "men's swim shorts." You can create a Showcase Shopping ad that features everything you have to offer for men's swim shorts.
Benefits
Show ads that help people decide where to buy. Many searches on Google Shopping use broader search terms that don't include a specific brand or product - for example, women's athletic clothing or living room furniture. Terms like these are broad and usually mean that a person hasn't decided what product to buy or from where to buy it. Use Showcase Shopping ads to reach these potential customers and get them thinking about your brand and products while they're still trying to make a decision.
Control which products appear in your ad. You pick the products that appear in a Showcase Shopping ad. For example, you might highlight your best sellers or seasonal picks.
Track engagements and conversions that result from your Showcase Shopping ads in real time. You can use comprehensive reporting tools to track the performance of your ads.
How it works
A Showcase Shopping ad appears on Google when someone searches with a more general term, such as "backpacks". Then, Showcase Shopping ads show relevant products together with lifestyle images that you choose to represent your brand or business.
When someone clicks a Showcase Shopping ad, it expands revealing your products that are most relevant to the search terms they've used, which you connect to the ad using product groups. You can advertise a few dozen products or a whole category of your inventory with your Showcase Shopping ad.
We recommend that you start with a larger set of products (hundreds) first, and then create smaller groups as you see what works. To see how many products are targeted in a Showcase ad group, use the Products active column on the Product groups page.
Create ads to meet your business goals. The more ads your create, the better the chances are for your ads to appear on many different types of queries.
Bidding
There are 3 bidding options available for Showcase Shopping ads:
Maximum CPE (cost-per-engagement) bidding: You set the highest amount that you're willing to pay for an engagement. You're then charged when someone directly clicks the 'Visit Merchant' link on the Showcase ad or expands your Showcase Shopping ad and either spends 10 seconds within the ad or clicks a product or link in the expanded ad. Learn more about Engagement metrics.
Maximize clicks bidding: Maximize clicks sets your bids to help get as many engagements on Showcase Shopping ads as possible within your budget. Learn more About Maximize clicks bidding.

Note: Unlike Product Shopping ads where you set your bids on product groups, you'll set a bid for an engagement with your Showcase Shopping ad on the ad group that contains your ad.

Target ROAS (return on ad spend) bidding: This Google Ads Smart Bidding strategy helps you get more conversion value or revenue at the target return on ad spend you set. Target ROAS for Showcase Shopping ads is supported in the following countries:

US
United Kingdom
Ireland
France
Germany
Learn more
about Target ROAS bidding
.
Related links