Getting unwanted clicks that are costing you? You can take your ads off certain neighborhoods of the Internet map, so to speak, by excluding computer or network IP addresses.
This article explains how to exclude Internet Protocol (IP) addresses by the campaign so that all ads in that campaign are blocked from computers and networks associated with those addresses.
Why exclude by IP address
You could exclude specific IP addresses in order to limit showing your ad on particular networks that you believe aren't likely to be used by potential customers.
For example, people working at your company regularly check your website's organic search results, where your ads sometimes show. Since unwanted ad impressions and inadvertent clicks are costly, you decide to exclude your company's network IP address.
You can exclude up to 500 IP addresses per campaign. You can enter specific IP addresses, or use an asterisk (*) to replace the last 3 digits if you want to exclude a block of addresses.
Instructions
Note: IP exclusions aren't available for video campaigns, hotel campaigns, App campaigns, Smart Display campaigns, and Discovery campaigns.
How to exclude IP addresses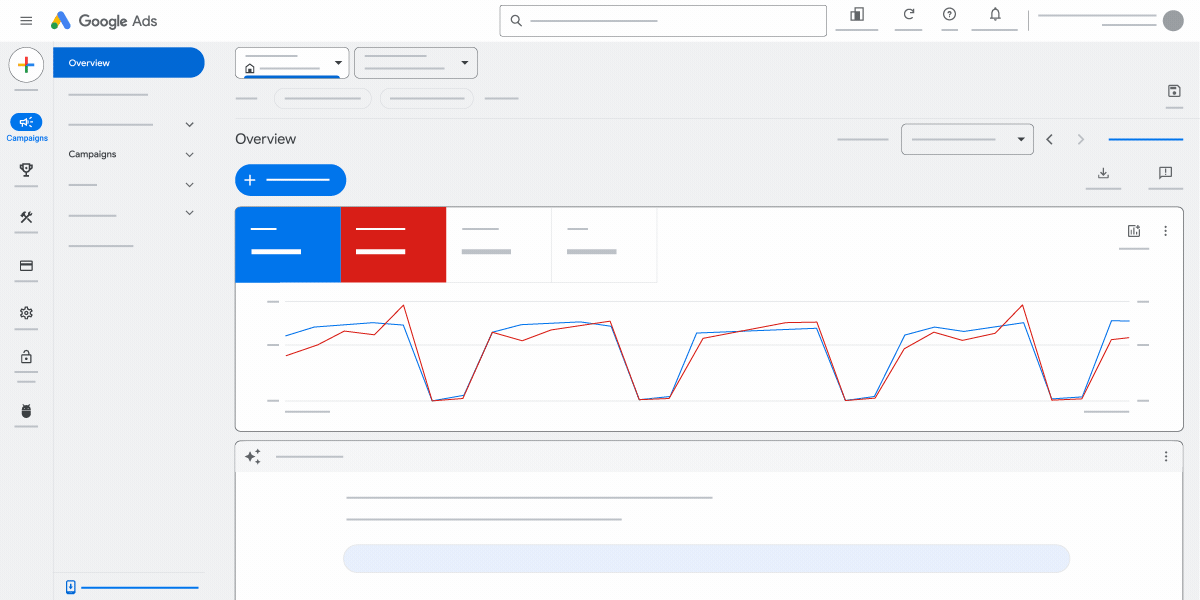 Note:
The instructions below are part of the new design for the Google Ads user experience. To use the previous design, click the "Appearance" icon, and select
Use previous design
. If you're using the previous version of Google Ads, review the
Quick reference map
or use the Search bar in the top navigation panel of Google Ads to find the page you're searching for.
In your Google Ads account, click the Campaigns icon .
Click the Campaigns drop down in the section menu.
Click Campaigns.
Select the campaign you'd like to exclude IP addresses from.
Click the settings icon .
On the "Settings" page, click Additional settings.
Click to expand the "IP exclusions" section.
Enter the IP addresses you want to exclude from seeing your ads.
Click Save.
How to remove your IP address exclusions
Follow steps 1-7 (above).
Remove any IP address exclusions that you don't want to apply.
Click Save.