Create a new ad group
Within a given Google Ads campaign, an ad group lets you organise and target your ads. You can place bids and organise keywords at the ad group level. This article describes how to create or edit an ad group.
Before you begin
You'll need to create a campaign before creating an ad group. Find out how to Create a campaign.
Instructions
Choose the Google Ads experience that you're using. Learn more
How to create an ad group
Sign in to your AdWords account.
Click on the Campaigns tab.
Under All campaigns, click on the name of the campaign that you'd like to add an ad group to.
Click on the Ad groups tab.
Click on the + Ad group button.
On the "Create ad group" page that appears, follow the instructions to complete your new ad group (you'll be given the chance to create an initial ad and its keywords).
Click on Save ad group.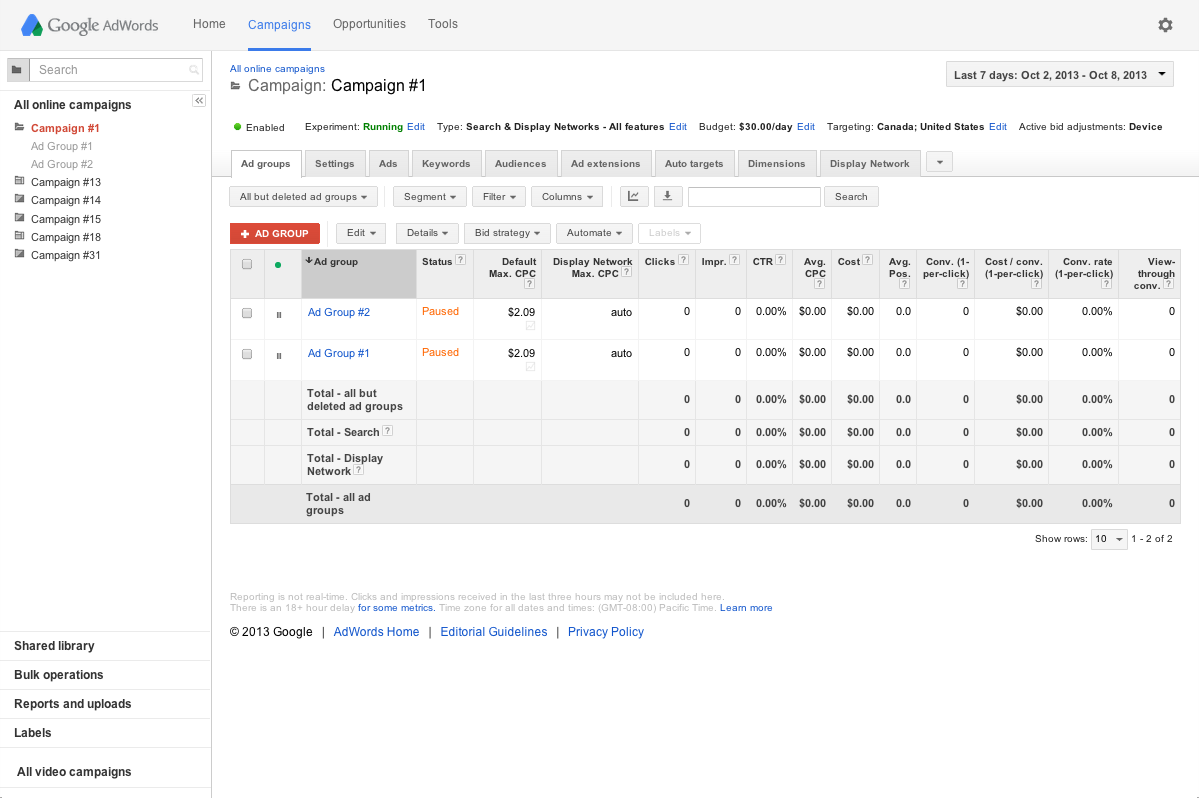 Once you've created your new ad group, you'll probably want to fill it in with more ads and keywords. You can do this by clicking on your ad group's name, then clicking on its Ads or Keywords tabs.
How to edit an ad group
In the table on the Ad groups tab, you can edit a single ad group by clicking its status icon or bid in the "Default Max. CPC" column. To change the ad group's name, click the pencil icon that appears when your cursor is next to the ad group's name. Note: If you click the ad group's name instead, you'll jump to the Keywords tab.
To make changes to multiple ad groups in one go, tick the boxes next to one or more ad groups to enable the Edit button (or tick the header row box to "Select all"). This lets you edit the status, name and bids for the selected ad groups.