September 13, 2022
Now, more than ever, it's important for you to be able to change media plans on the fly and shift budgets to your biggest opportunities. This is where automatically applying recommendations can help: by staying on top of potential optimizations and new opportunities, you can save time and make the most of your existing budget.
However, we've heard your feedback that you want more flexibility in how you apply these recommendations. That's why we're introducing a new version of the "Manage" tab where you can explore recommendation bundles and learn more about each optimization.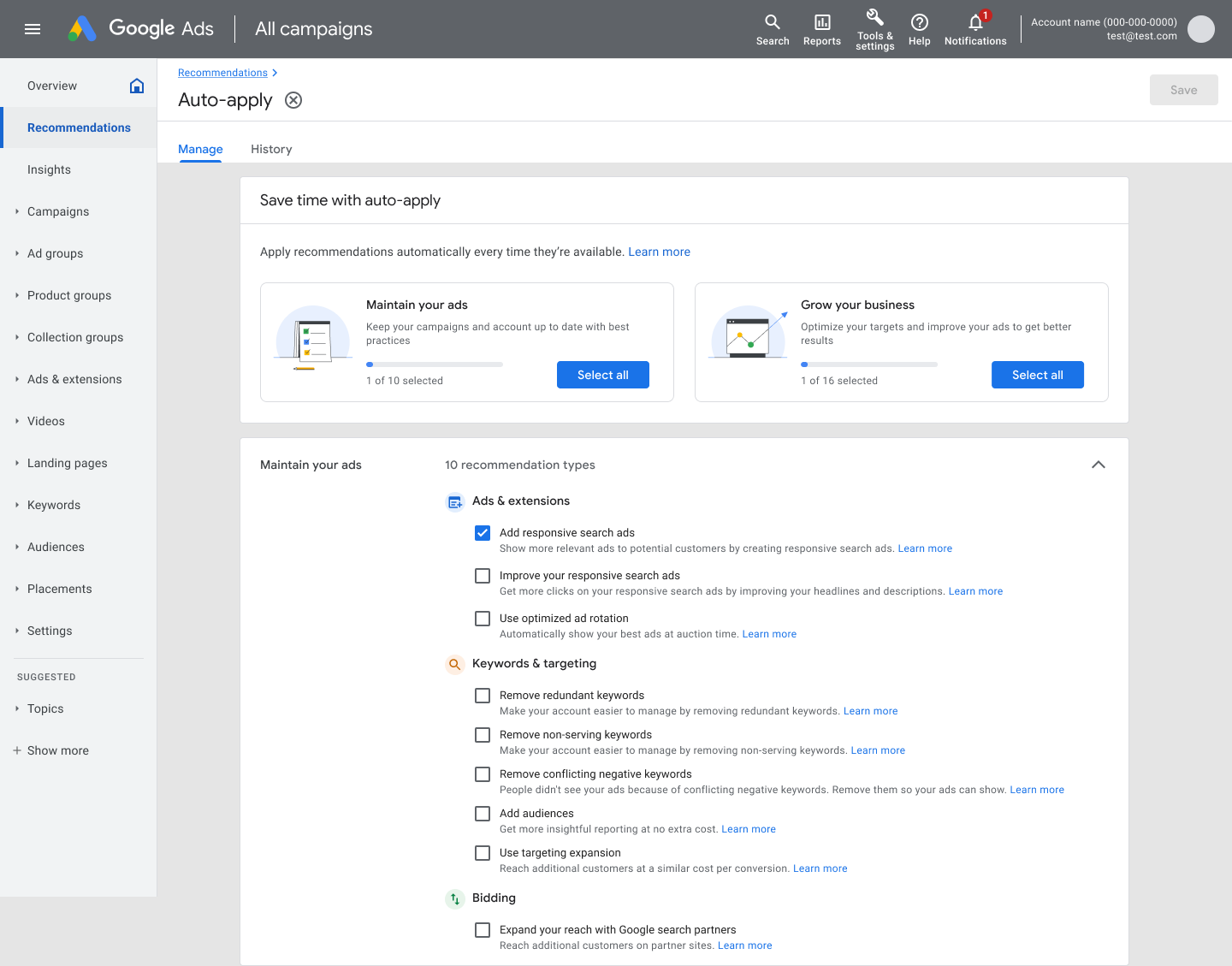 To make it easier for you to decide which recommendations are right for your business, you can now choose from two bundles with pre-checked applicable recommendation types:
Maintain your ads, which include foundational recommendations to improve your responsive search ads, remove redundant keywords, and upgrade your conversion tracking.
Grow your business, which can help you with advanced optimizations like upgrading your keywords to broad match, maximizing your conversions with automated bidding, and adding store visits as a conversion.
You can customize which recommendations you automatically apply and turn them off at any time.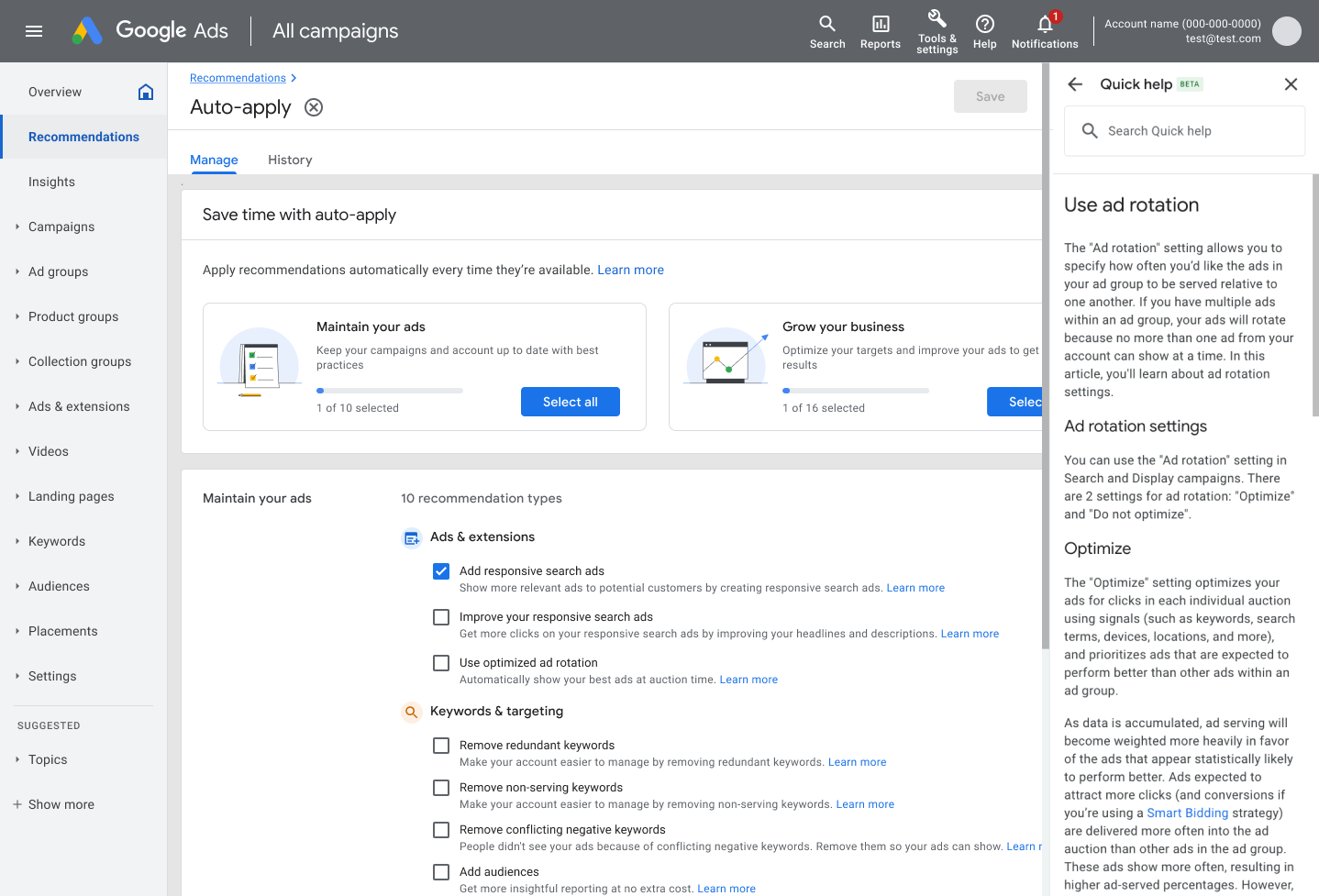 As part of this update, you can learn more about each recommendation from directly within the "Manage" tab. This includes both a description of the recommendation and some potential benefits for your business. In addition, you'll also have access to Quick Help, which provides you with more contextual explanations and links to additional resources. To help you manage your automatically applied recommendations, take a look at our best practices guide.
Posted by Danielle Jenks, Product Manager, Google Ads