May 12, 2022
This year at I/O, we shared how we help people make sense of the world with technology advances from better language translation, to improved Search experiences, to richer explorations through Maps. Ambient computing and augmented reality (AR) are also driving a new generation of customer experiences where computers recede into the background, and people get stuff done in a way that feels natural.
Top consumer product announcements included:
Want to see more? Check out this recap or watch the keynote replay.
Introducing My Ad Center:
We put privacy and security at the core of our product innovation and we believe that the best ads are helpful, relevant and safe. So later this year, we'll launch My Ad Center to give people even more control over the ads they see across YouTube, Search, and Discover.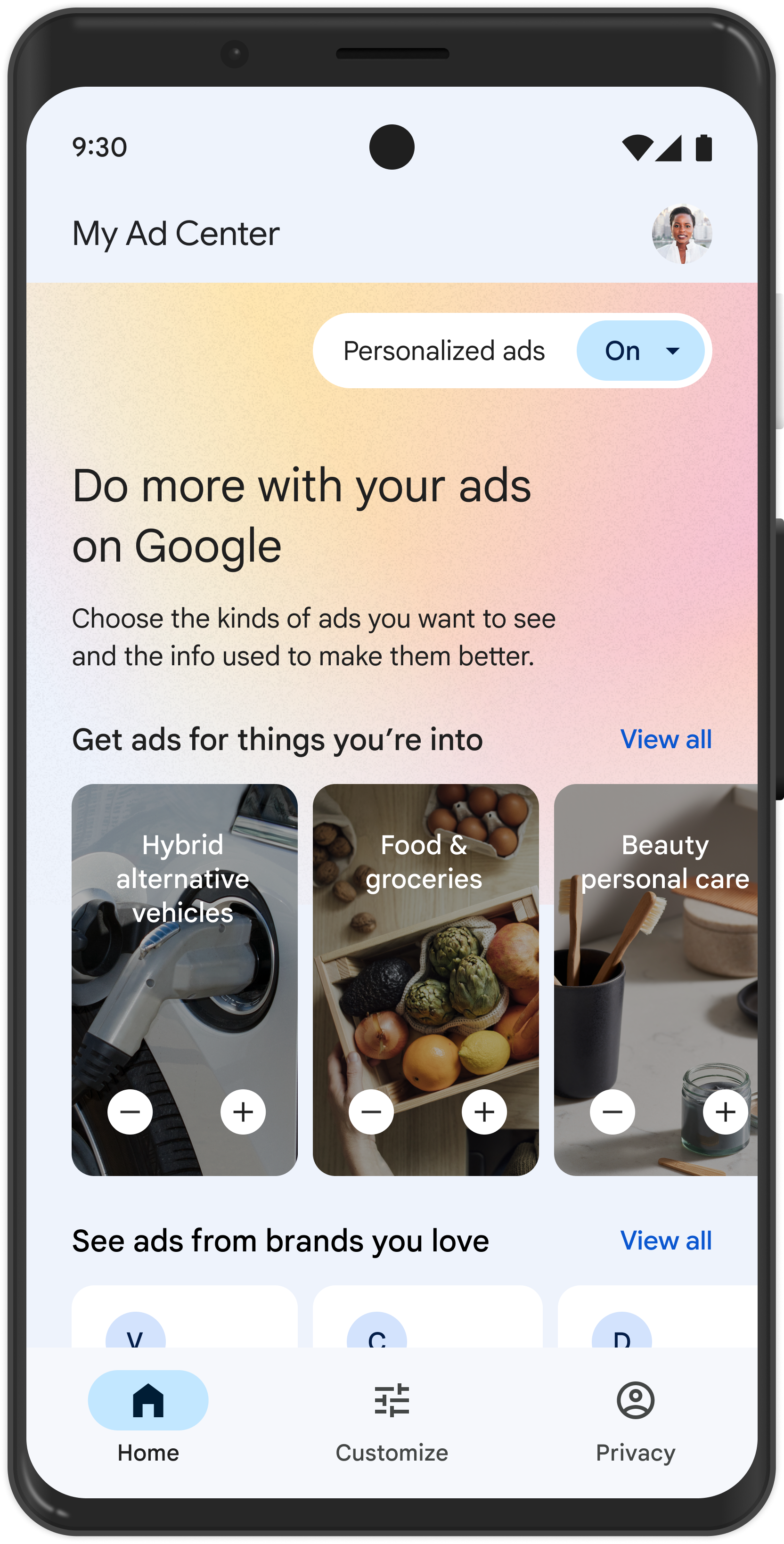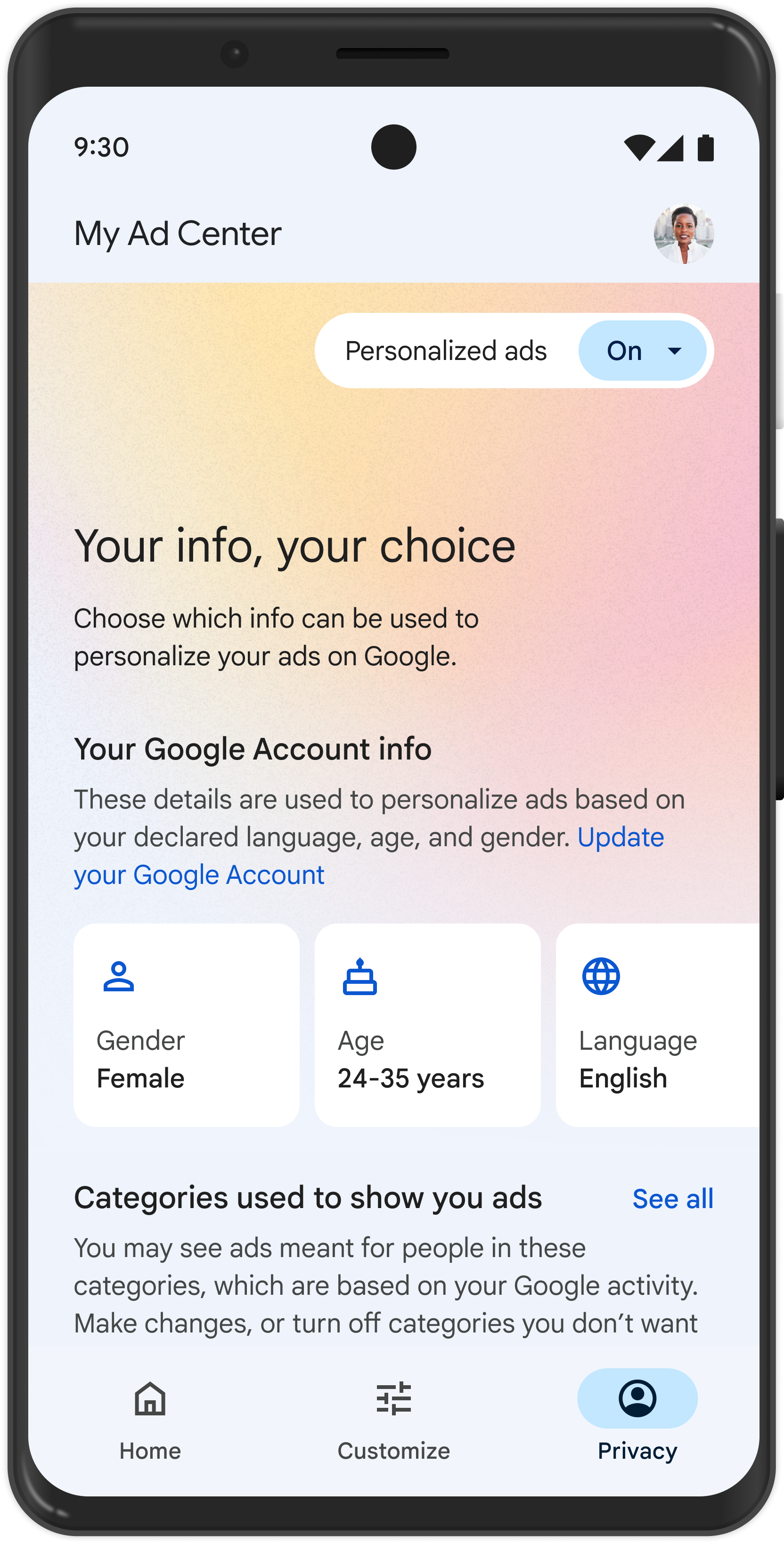 My Ad Center will improve user experiences and help your business thrive in a privacy-first environment. Users can fine tune their ad experience using powerful, simplified controls. No action is needed from advertisers - My Ad Center will launch later this year, replacing Ad Settings and About this Ad.
Ads sessions:
| | |
| --- | --- |
| Meet your business objectives with automation in Google Analytics 4 | Solutions for privacy-focused app growth |
Stay tuned for additional updates as we continue to introduce exciting new ways to put users in control of their Google ad experiences.
Posted by Karin Hennessy, Group Product Manager, Privacy & User Trust