July 21, 2021
More than ever, shoppers are looking for the best value for every dollar, especially during seasonal shopping moments like Back to School. In fact, searches for "discount code" have increased over 50% since last year1. This year, we anticipate a surge in shopping interest for Back to School as parents and kids across the U.S. are planning to head back in-person.
To help you drive more sales during these peak shopping moments, we're making it easier for you to showcase your promotions across more surfaces on Google, customize your seasonal promotions and make better merchandising decisions.
Showcase your product promotions across more surfaces on Google
Today, when shoppers scroll through the results page on the Shopping tab, they will now see a new "Deals related to your search" prompt that highlights the most competitive deals based on discount. By uploading your promotions in Google Merchant Center, relevant products will automatically be eligible to be included in this new deals experience.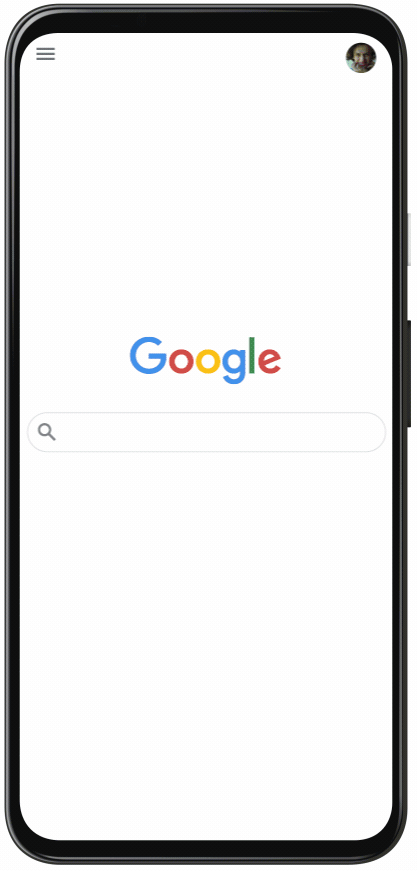 Example of the "Deals related to your search" on the Shopping tab
Starting in October, when shoppers on Search in the US look for deals related to seasonal moments—like "Black Friday deals"—they can swipe through and discover the most popular web-ranked deals for major retail sales moments. This Deals section will become a staple for current and future sales moments—like Black Friday and Cyber Monday. For more information on how Google features web-pages within this carousel, review the SEO best practices guide.

Example of the deals section on Search for key shopping moments, like Black Friday
Make it easier to get your best deals on Google
Last holiday season, we streamlined the ability to manage and edit promotions directly in Google Merchant Center as well as reduced the average approval time on promotions—from days to hours.
Businesses like Bed Bath & Beyond have been able to participate in flash sales and extend existing promotions to meet real-time shopper demand. When scaling their promotions to Google, Bed Bath & Beyond experienced a 17% higher CTR on their promotions vs. non-promo offers, as well as a significant lift in conversion rate, revenue and ROAS.
"Scaling our best deals to Google helped us drive more sales for our priority inventory during peak shopping moments", said Sean O'mahony, VP of Digital Marketing, "the faster approval times also allowed us to quickly react to changing shopper demand."
Today, we're making it even easier for you to customize your promotions.
To help you attract new customers with your best deals, you can now indicate if a promotion is only available to customers who haven't previously bought from you. The title of the promotion could now say "10% off for new users". While these promotions will still be shown to all, shoppers will only be able to access the promotional price if eligible (e.g. they are making a first-time purchase with the retailer).
To help you reach more customers, you can now highlight your promotions on free listings on the Shopping tab. You can navigate to the promotions tab in Merchant Center to choose which promotions you want to be indexed through organic traffic and appear on free listings or, alternatively, supported with ad spend.
As shoppers continue to expect more flexible buying options—online, in-store and across Google—retailers with a physical store presence should continue using their local promotions across local inventory ads. Curbside pickup and pickup today can both be shown alongside any local promotion in the same ad unit.
Equipping you with better merchandising insights
When market dynamics change rapidly, it can be difficult to predict consumer demand for products and adapt your merchandising and pricing strategy. To help you more effectively plan your product assortment, we're adding two new features to our best sellers report to give you more relevant and timely shopping insights: historical best seller data and relative demand.
With access to historical best seller data, you can better predict sales trends for the upcoming season by first understanding popular products from previous shopping moments (like last year's Black Friday or Christmas). In addition to this, the newly added field called relative demand can help you gauge the relative demand between products in the same category and country as well as the potential opportunity when stocking new products.

The best seller report in Merchant Center with the new relative demand column on the left-hand side.
You can access the best sellers report once you've opted into market insights within Merchant Center or Google BigQuery.
For more real-time insights, ​​Google Trends allows you to see the topics people are—or aren't—searching. You can use this information during peak sales periods, like Back to School, to explore what's top of mind for shoppers and figure out how you can adjust your product assortment and campaigns to meet these needs.
Be prepared for seasonal shopping moments by uploading your best deals and promotions today and check out our retail marketing guide for the latest best-practices across our free and paid solutions.
Posted by Vinod Ramachandran, Director of Product Management
1. Google Data, Global English, Jan 26, 2021 - Mar 26, 2021 vs Jan 26, 2020 - Mar 26, 2020