Manufacturer apps
Depending on your watch's manufacturer, you may have additional features on your watch, such as a compass or World Clock.
These apps may be the default apps for certain tasks.
For questions on these apps, contact the manufacturer.
LG
Samsung
Heart Rate
Compass
Stopwatch
Motorola
Moto 360 Heart Rate
Moto 360 Heart Activity
Motorola Connect (phone app)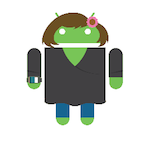 Andrea is an Android expert and author of this help page. Help her improve this article by leaving feedback below.
How helpful is this article:
Not at all helpful
Not very helpful
Somewhat helpful
Very helpful
Extremely helpful