Using your Nexus Player remote
Use your Nexus Player remote to navigate the screen.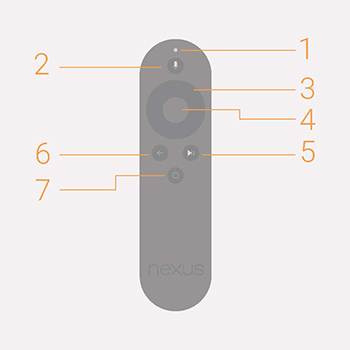 Indicator light
Voice search
Navigation D-pad
Select
Play/Pause
Back
Home
How to use the remote
To move through content: Use the Navigation wheel to press up, down, left or right.
To select an item: Press Select button.
To go to the previous screen: Press Back button .
To go to Home screen: Press Home button .
To Play/Pause: Press the Play/Pause button .
To Voice search: Press the Voice search button , then say your command. Here's a list of things you can search for. If you're using an app when you press the Voice search button, you'll search within that app.
To put the remote in pairing mode: Press and hold the Back and Home buttons for 5 seconds.
Your Nexus Player remote doesn't control your TV volume or input. Use the remote that came with your TV.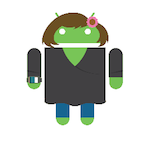 Andrea is an Android expert and author of this help page. Help her improve this article by leaving feedback below.
Was this article helpful?
How can we improve it?