Set up Nexus Player and pair remote
If you're unsure whether you have a Nexus Player, learn about what comes with a Nexus Player.
Step 1: Connect your Nexus player
Make sure you have everything you need.
Turn off your TV or monitor. Then, use an HDMI cable to connect your Nexus Player and TV (or monitor).
Plug in your Nexus Player to an outlet. You'll see a white light on the bottom of your Nexus Player.
Step 2: Pair your remote
Turn on your TV (or monitor). Press the Source or Input button until you see an image of a TV, remote, and timer.
On your remote, press and hold the Back and Home buttons at the same time for 5 seconds.
You will see a check mark on the screen when you've successfully paired the remote. Try these troubleshooting tips if your remote won't pair with your Nexus Player.
Step 3: Set up your Nexus Player
To finish setting up your Android TV, follow the onscreen instructions or use an Android phone or tablet to set up your Nexus Player.
If you don't know how to control your Nexus Player, you can learn how to use your Nexus Player remote.
After you connect to Wi-Fi, you can use your phone or tablet as a remote (and use the keyboard).
You can turn on Google's screen reader (TalkBack) during set up. When you are asked to choose your language, press and hold the Back button on your remote for 7 seconds. You'll see a message that TalkBack is on.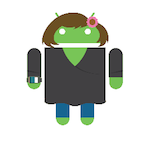 Andrea is an Android expert and author of this help page. Help her improve this article by leaving feedback below.
Was this article helpful?
How can we improve it?