Understand your users and their activity using reports
Your Google Analytics account provides pre-built reports that you can use to analyze data from your websites and apps. In addition to using the reports that Google provides, you can build your own reports so you can reference the information you care about.
By default, Analytics includes the Reports snapshot report, the Realtime report, and the following report collections and topics. When you want to analyze your data further, you can use explorations and BigQuery.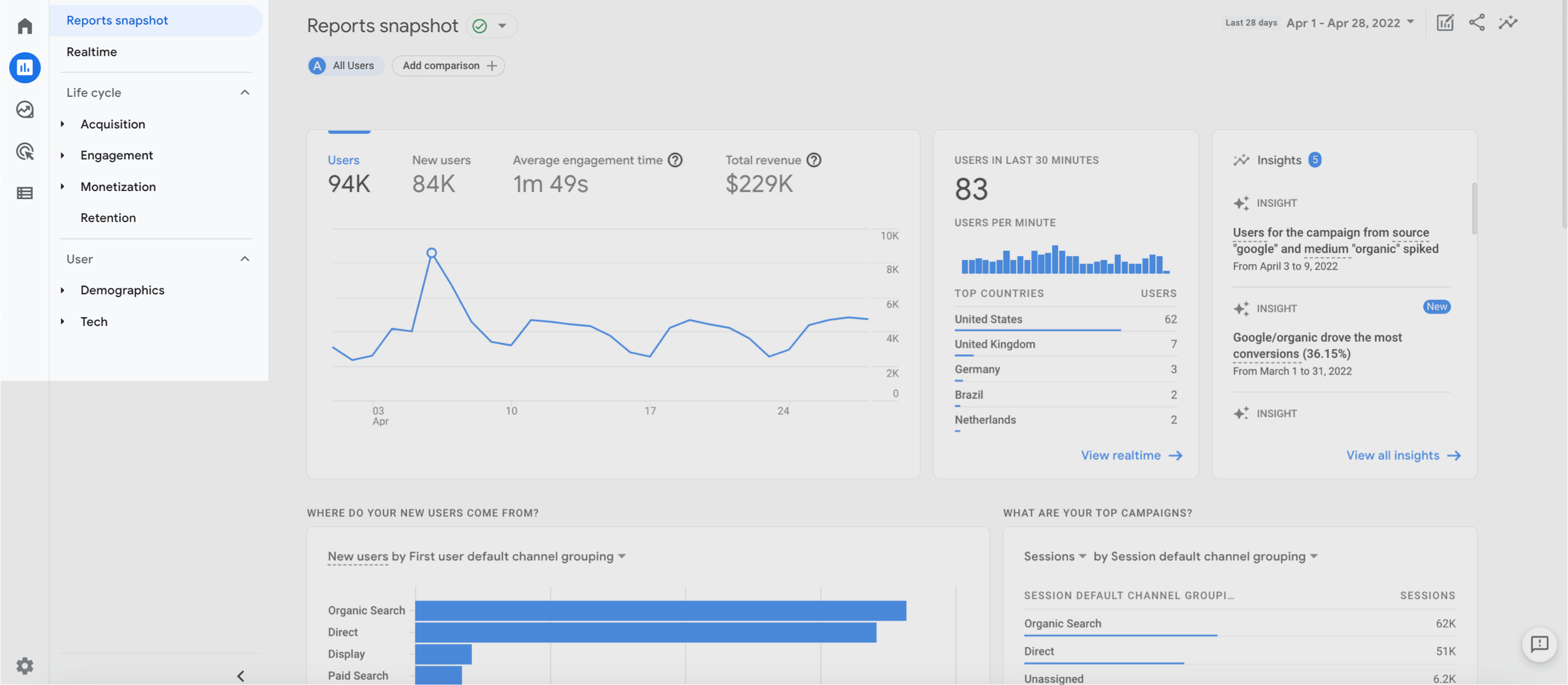 Life cycle collection
The Life cycle collection includes the following reports that help you understand user activity from acquisition to conversion:
Analytics replaces the Life cycle collection with the Games reporting collection when either your industry category is set to Games or at least 50% of your app streams are associated with apps that are categorized as Games.
User collection
The User collection has the following topics that help you learn about the people who use your site or app:
Demographics categorizes users by age, location, interests, and more.
Tech shows the technologies people use and the adoption of different releases.
App developer collection
When you use the Google Analytics for Firebase (GA4F) SDK in your application, Google adds an App developer collection in the left navigation. The collection provides information about your connected apps.
Adjust the date range
By default, the reports in Google Analytics show data for the last 28 days. You can adjust the date range using the dropdown on the top right of the report. Adjusting the date range on one report changes the date range on the other reports for your account. You can't adjust the date range on the Realtime report.