Use reports and explorations to see ecommerce event data
Once you implement ecommerce events on your website or mobile app, you can begin to measure the data you collect from the events in Google Analytics. This article describes how you can use reports and explorations to see the ecommerce event data you collect.
In this article:
See the ecommerce events you are collecting
Event data can take up to 24 hours to display in your explorations and Monetization reports. In the meantime, you can verify that you are triggering the ecommerce events using the Realtime and DebugView reports.
See funnel-related events
The funnel exploration helps you see the number of customers who complete each step in a funnel. For example, a checkout funnel shows the number of customers who complete the begin_checkout, add_payment_info, add_shipping_info, and purchase events. To visualize how customers move through checkout, set up a funnel exploration that includes these events.
How to set up a funnel exploration for checkout
In the left navigation, click Explore.
At the top, click Funnel exploration.
In Tab Settings, under Steps, click Remove next to each step.
Next to Steps, click Edit to edit the funnel steps.
Enter Begin checkout next to Step 1.
Add the begin_checkout event as the first condition.
Click Add step.
Add the add_shipping_info, add_payment_info, and purchase events.
Click Apply.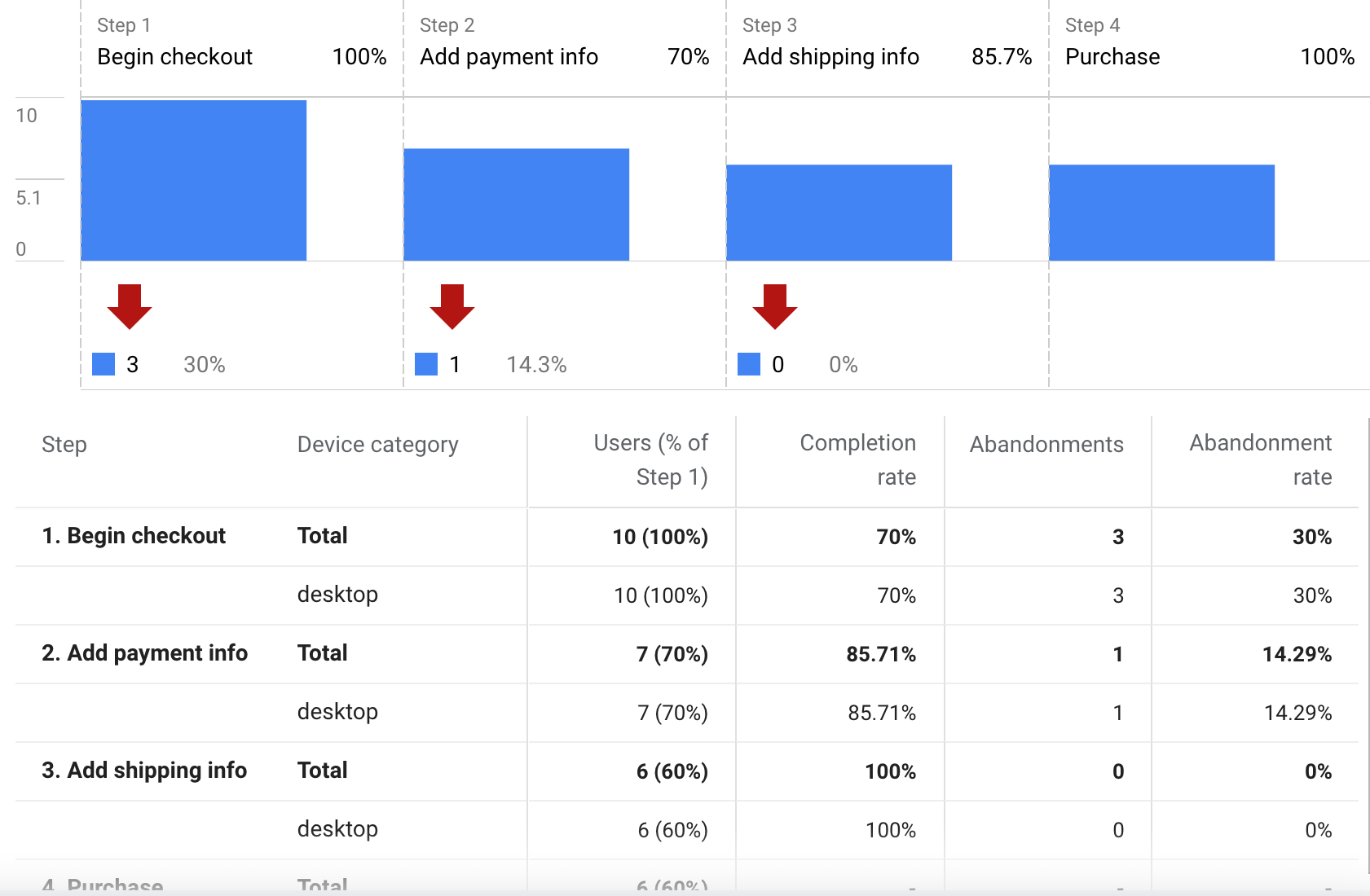 See ecommerce data in a table
Use free-form exploration to visualize your ecommerce data using a table. Each parameter you send gets saved as a metric or dimension. For example, you can see ecommerce revenue by item name using the Ecommerce revenue metric (from the purchase event) and the Item name dimension (from the item_name parameter).
The following table shows the relationship between parameters from ecommerce events and dimensions in Google Analytics. You can add these dimensions to a free-form exploration in the Dimensions area (image below). To access parameters that aren't available as dimensions in the Dimensions area, use the Google Analytics 4 Data API or BigQuery Export.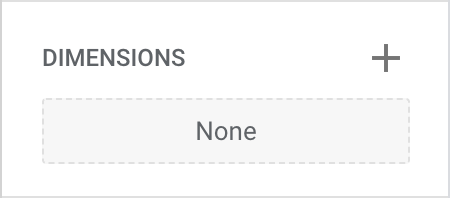 | Parameter | Dimension |
| --- | --- |
| item_id | Item ID |
| item_name | Item name |
| coupon | Item coupon |
| creative_name | Item promotion creative name |
| creative_slot | Item promotion creative slot |
| index | Item list position |
| item_brand | Item brand |
| item_category | Item category |
| item_category2 | Item category 2 |
| item_category3 | Item category 3 |
| item_category4 | Item category 4 |
| item_category5 | Item category 5 |
| item_list_id | Item list ID |
| item_list_name | Item list name |
| location_id | Item location ID |
| promotion_id | Item promotion ID |
| promotion_name | Item promotion name |