What makes up a Showcase Shopping ad
You can help people explore and discover your products and your business or store with Showcase Shopping ads. Showcase Shopping ads let you group together related products and present them together to introduce your brand or business. These ads help the user decide where to buy. Showcase Shopping ads are available only in the new AdWords experience. Showcase Shopping ads are also available if you use the AdWords API.
If you want to advertise individual products, check out Product Shopping ads. This article explains the details that make up a Showcase Shopping ad.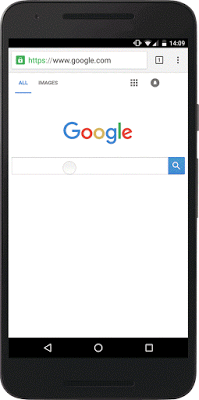 Benefits
Show ads to people trying to figure out where to buy. Many searches on Google Shopping use broader search terms like womens athletic clothing or living room furniture. Terms like these are broad and usually mean that a person hasn't settled on one product yet. Use Showcase Shopping ads to reach these potential customers and get them thinking about your brand and products while they're still trying to make a decision.
Control which products appear in your ad. You pick the products that appear in a Showcase Shopping ad. For example, you might highlight your best sellers or seasonal picks.
Track engagements and conversions that result from your Showcase Shopping ads in real time. You can use comprehensive reporting tools to track the performance of your ads.
How it works
A Showcase Shopping ad appears on Google search and includes either an image that you choose to represent your brand or business, or a product image that matches the search term.
When someone clicks a Showcase Shopping ad, it expands revealing the products that you've chosen, which you connect to the ad using product groups. You can advertise a few dozen products or a whole category of your inventory with your Showcase Shopping ad.
We recommend that you start with a larger set of products (hundreds of products) first, and then create smaller groups as you see what works. To see how many products are targeted in a Showcase ad group, use the Products active column on the Product groups page.
Create ads to meet your business goals. In most cases, you wouldn't need more than 20 to make sure that all your products can appear with a Showcase Shopping ad. If you sell a wide variety of products, you might want to create more to cover more of your products. Keep in mind that only one Showcase Shopping ad can serve per ad group.
Bidding
Showcase Shopping ads use maximum CPC bidding, which means that you set the highest amount that you're willing to pay for a click. Specifically, your charged when someone expands your Showcase Shopping ad, and then clicks a product. If they expand the ad but then don't click a product, that's free.
Unlike Product Shopping ads where you set your bids on product groups, you'll set a bid for a Showcase Shopping ad on the ad group that contains your ad. https://support.google.com/adwords/answer/7316325/adwords/answer/7316325.
Related links
Was this article helpful?
How can we improve it?