About AdWords Editor
AdWords Editor is a free, downloadable desktop application for managing your AdWords advertising campaigns. You can use AdWords Editor to download your account information, edit your campaigns offline, and then upload your changes to AdWords.
AdWords Editor allows you to make changes to your account quickly and conveniently, whether you're editing one keyword or adding hundreds of text ads. With AdWords Editor, you'll be able to:
Add, edit, and remove campaigns, ad groups, ads, keywords, and placements in bulk.
Manage multiple accounts or My Client Center accounts.
Perform advanced searches and edits.
Export account data and import changes via CSV or Excel files.
Work offline on your Mac or PC -- then upload changes when you're online.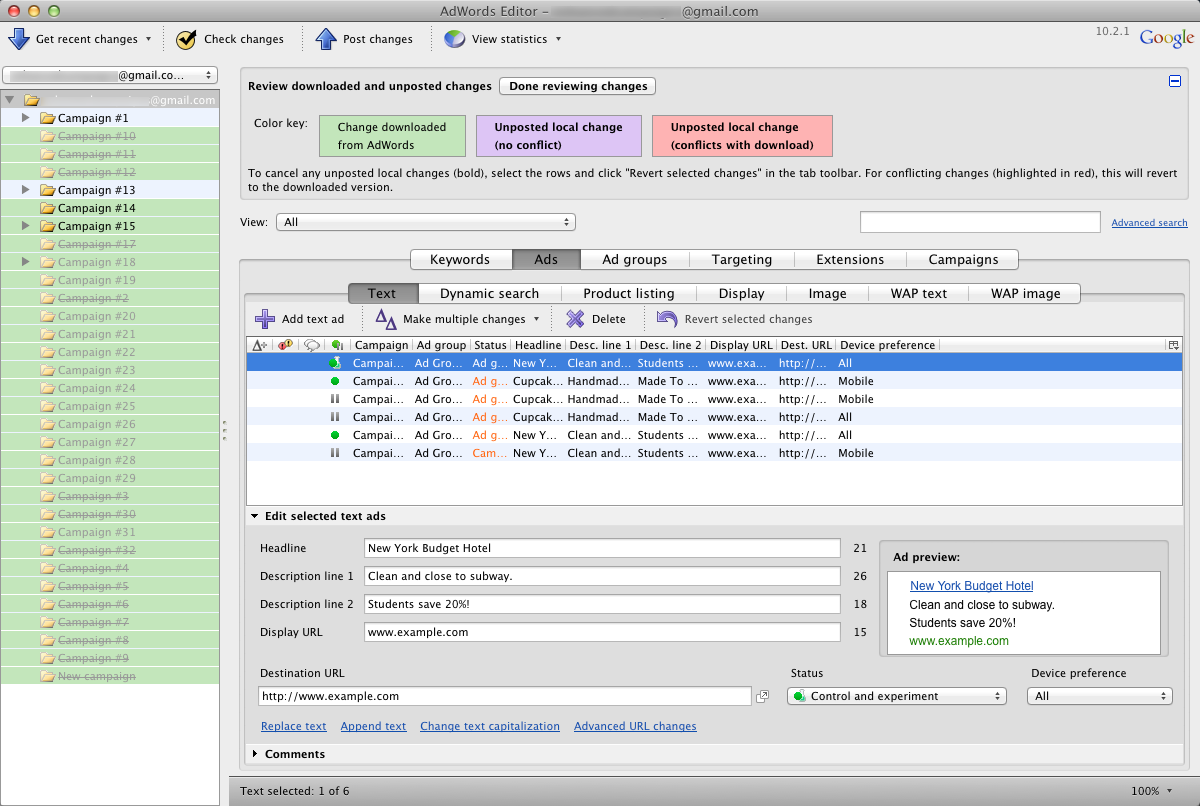 Google AdWords advertisers with accounts of any size can use AdWords Editor. It's particularly useful if you want to make changes to long lists of keywords or ads, or if you manage multiple accounts. AdWords Editor can help you save time and make it easier to make changes in bulk -- for example, if you want to search for items across your entire account, make multiple changes quickly, or export and share your proposed changes before you upload them.
When you use AdWords Editor, you can still sign in and make changes to your AdWords account at any time at http://adwords.google.com. If you update your account online, you can then download those changes to AdWords Editor.