Building community is about shared experiences. Premieres allow your community to experience your videos together with you in real-time through live chat. Premiering your video allows you to schedule a video upload and to create buzz around the video with a shareable watch page.
Use premieres to build anticipation
| | |
| --- | --- |
| | Scheduling your premiere at least 24 hours in advance gives audiences around the world an opportunity to see the thumbnail in their subscriptions feed. |
| | Choose your custom thumbnail carefully since this image will be on your premiere landing page. To tease the content and to build excitement, consider adding some text in the description of the video. |
| | Each premiere comes with its own pre-release landing page and URL. Use these resources to promote the premiere through community posts, social, and pinned comments. Tell your viewers that you will be at the premiere watching with them! |
| | Encourage your viewers to use the 'notify me' button that shows up below the video. When someone sets a reminder, they'll get a notification about 30 minutes before the Premiere and another when it starts. |
| | Customize by choosing a different countdown theme or monetizing your Premiere. You can also show a trailer on the watch page before your Premiere starts. (Check if you are eligible for these features.) |
Leroy Sanchez promoted his premiere of "Preacher" on all his social accounts in the days leading up to release.
He then went live across all platforms just before the premiere to encourage his viewers to jump over to YouTube and tune in.
Be present at the premiere
A great way to interact with your community is to turn on live chat on your Premiere. Turning on chat replay helps late-comers feel just as hyped about your Premiere.
Moderate the chat and be a part of the watching experience by adding talking points. Share fun facts, behind-the-scenes moments, and encourage fans to guess what happens next in the video. This interaction helps build excitement and encourages your fans to stay until the end.
Encourage fans to ask questions, it's a great way to keep the momentum of the conversation going.
Pay special attention to viewers who sent Super Chat, Super Stickers, or became a member of your channel. Be sure to give a shoutout and thank them in the chat!
Creators can use the watch page to live chat with viewers. The creator can chat for a short time following the end of a premiere video. This post-show time is an excellent opportunity to answer questions, get feedback on the premiere, and direct viewers to a post-show video or live stream.
Managing your chat will help you and your community get more out of the experience:
Chat moderation - Add users to help moderate your live streams
Keyword blocklisting - Block chats using keywords you select
Slow mode - Limit how often viewers can post
Chat bot support - Use third-party interactivity tools (for example, Nightbot)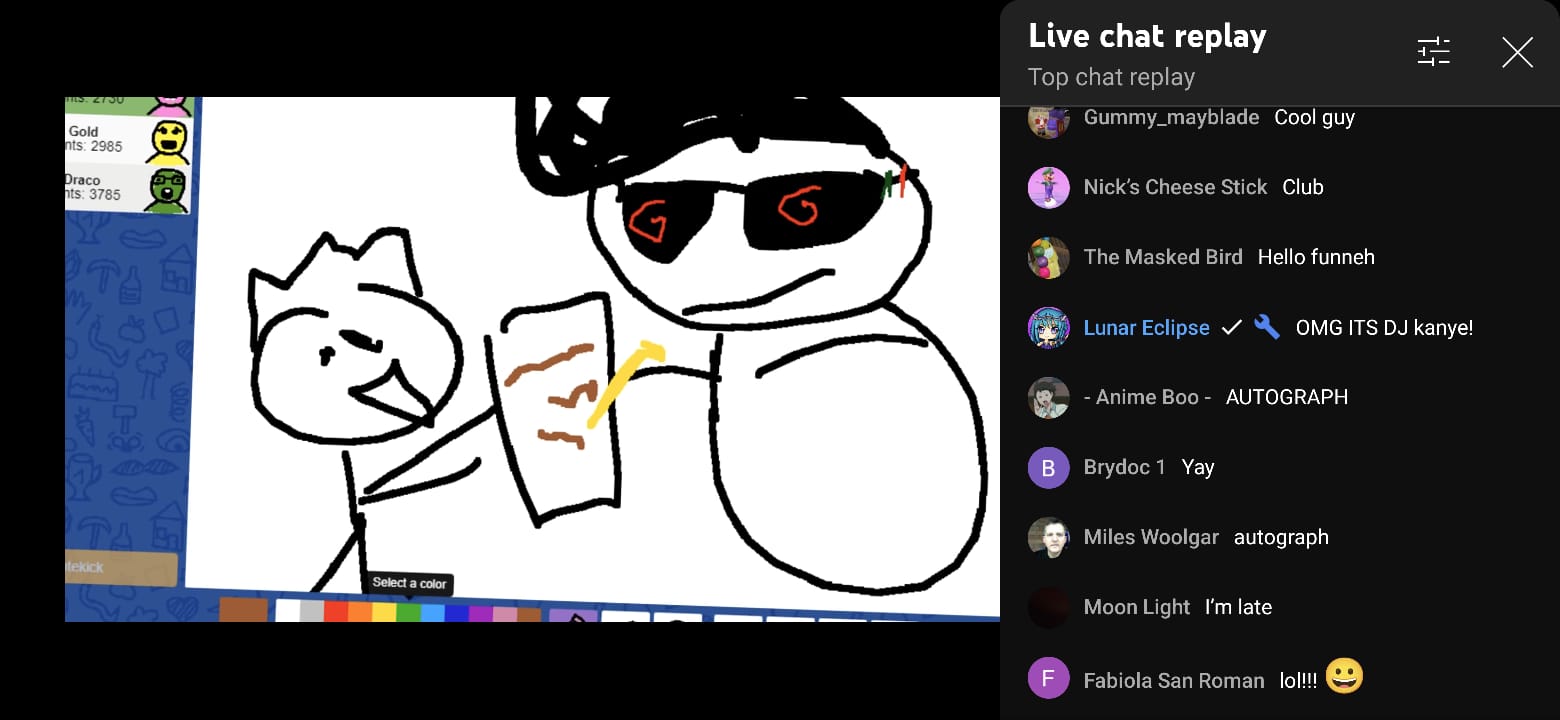 ItsFunneh uses her most dedicated channel members as live chat moderators during her premieres. These Super fans keep the conversation flowing and help maximize engagement for individual commenters!
We recommend
Make it special: Premiere viewers will typically be your most interested and loyal fans. Think about starting traditions for each premiere!
Add value: Premieres' live chat is a great way for creators to give their audience with real time commentary. The creator can also give trivia and insights on their content in a non-intrusive manner.
Unlock a new revenue stream: By bringing Super Chat and Super Stickers into pre-recorded content, Premieres give a new revenue source for non-live focused channels. Check your eligibility for Super Chat and Super Stickers.
Next: check out channel banner and profile picture tips