Find Android apps in search results
When searching on your Android device, you may see apps, like games and news readers, in your results. If you're signed in to your Google Account, you can see links to apps you already have.
Find apps in your results
On your Android device, search for a term on Google.
Apps may appear in results when they're relevant.
How apps will appear
Open in app
For certain apps you already have on your phone, touch Open in app to go to a page in the app relevant to your search.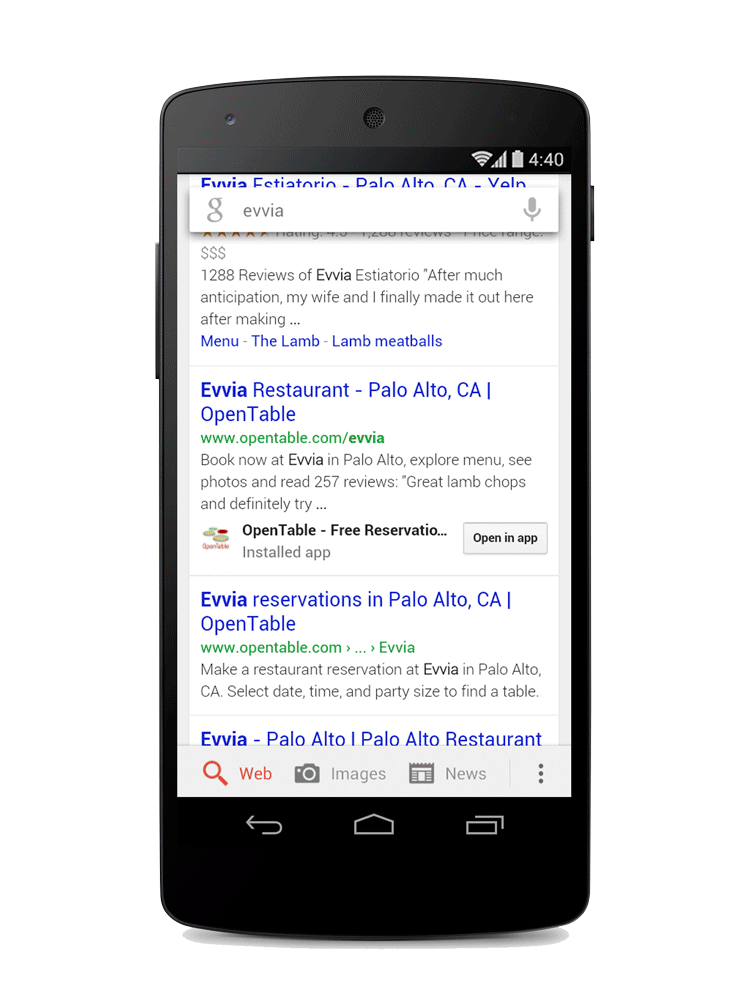 Google Play buttons
If your search results include relevant apps from the Google Play store, you'll see them grouped together in an Apps section. Touch the price button to go to the Google Play store, where you can install the app.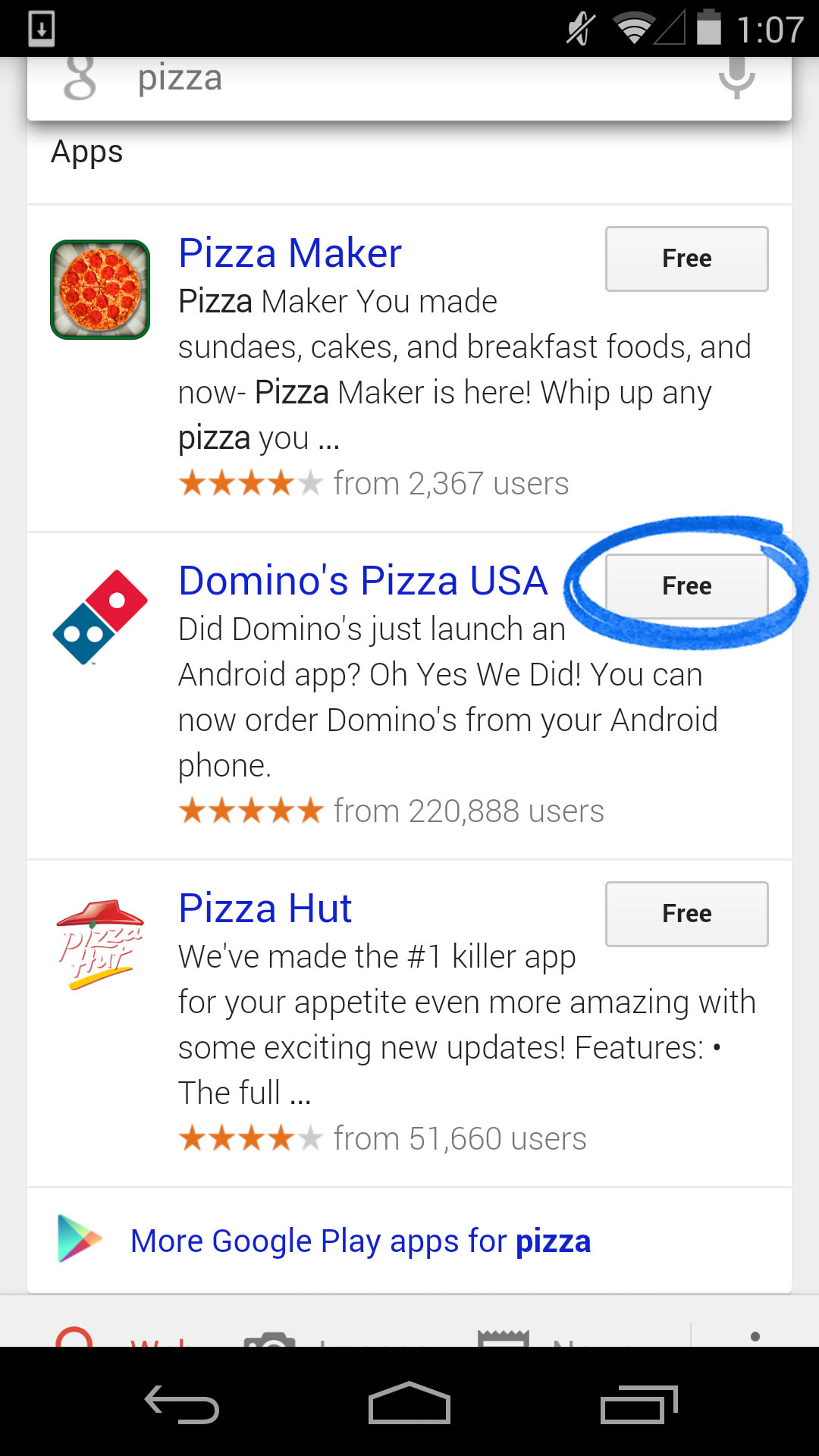 Download button
If you search for the exact name of an app, you'll see a card with information about the app. Touch Download to go to the Google Play store, where you can buy the app.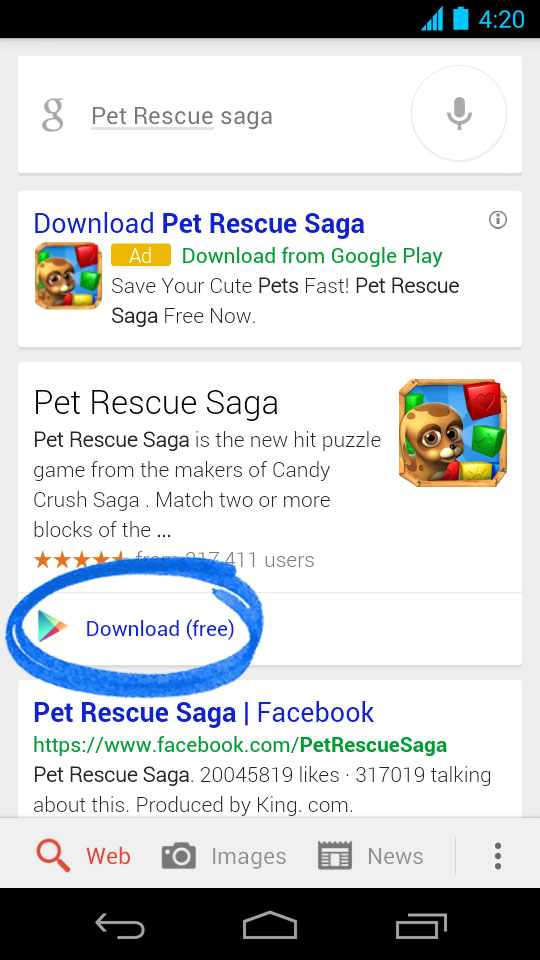 Types of apps you may see
You'll see all types of apps from the Google Play store as relevant results if you search for the app name.
The Open in app feature is currently supported for the following apps: AllTrails, Allthecooks, Beautylish, Etsy, Expedia, Flixster, Healthtap, IMDb, Moviefone, Newegg, OpenTable, Trulia, and Wikipedia. After you download one of these apps, it may take a day or two for the Open in app button to appear in your search results. We're currently working with app developers to get additional apps added to search results.
Availability
Finding apps in search results is currently only available to Android 2.3+ users in the United States who have their language set to English.
To see the Open in app buttons, you need to be signed in to your Google Account so we know which apps you've downloaded from the Google Play store. If you aren't signed in, you'll still see relevant apps and the option to download them.
For developers: Add your app to search results
Having your app indexed helps you increase engagement with your app and broaden your user base.
If you're interesting in having your app added to Google search results, learn about app indexing.