is_bundle [is_bundle]: Definition
Use the is_bundle [is_bundle] attribute to indicate that you've created a bundle: a main product that you've grouped with other, different products, sold together as one package for a single price. 
This attribute lets us show your ad in the right situations by distinguishing your item from manufacturer-created bundles, multipacks and other products without accessories.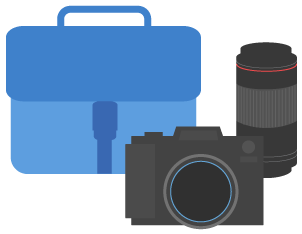 When to use
Required if you've created a bundle containing a main product and you're targeting any of the following countries:
Australia
Brazil
Czechia
France
Germany
Italy
Japan
The Netherlands
Spain
Switzerland
United Kingdom
United States
The main item of a bundle is the featured product of those items included in the bundle. The additional items should be accessories or add-ons that complement the main item. Examples:
For a doll sold with a set of clothes that aren't packed with the doll, the doll is the main item and the clothes complement it.
For a video game console sold with three video games, the video game console is the main item.
Format
Follow these formatting guidelines to make sure that we understand the data that you're submitting. 
Type
Boolean
Supported values
(Text and XML feeds)

yes, true, no, false

Supported values
(Content API feeds)
true, false
Repeated field
No
| File format | Example entry |
| --- | --- |
| Text feeds | yes |
| XML feeds | <g:is_bundle>yes</g:is_bundle> |
For format API information, please see
Content API for Shopping
.
Guidelines
Follow these guidelines to make sure that you submit high-quality data for your products.
Minimum requirements
These are the requirements that you'll need to meet to show ads for your product. If you don't follow these requirements, we'll disapprove your product and let you know on the Diagnostics page of your Merchant Center account. 
Submit yes if your product is a custom bundle consisting of different products that you created, and the bundle includes a main product. For example, a camera combined with a lens and bag. If you don't submit the attribute, the default is no.
Don't submit is_bundle [is_bundle] for a manufacturer-defined bundle.
Best practices
These are best practices that can help you go beyond the basic requirements to optimise your product data for performance. 
Describe the entire bundle. For example, submit content for image_link [image_link], title [title] and description [description] that take into account the entire bundle.
Submit the correct condition. For example, if any item in the bundle is used, then submit the condition as used.
Customised products
Use the is_bundle attribute to let us know that the product includes customisation like engraving or other personalisation.
Examples
Merchant-defined bundle
| | |
| --- | --- |
| Product | Chromebook bundled with laptop case and extra battery |
| title [title] | 11.6" Chromebook – 16 GB SSD + Laptop Case and 3,990 mAh Battery |
| is_bundle [is_bundle] | yes |
| | |
| --- | --- |
| Product | Google 25.3 MP digital SLR camera and accessories |
| title [title] | Google 25.3 MP Digital SLR Camera Body + Accessory Bundle |
| price [price] | 432.50 GBP |
| brand | google |
| is_bundle [is_bundle] | yes |
| | |
| --- | --- |
| Product | Hat and scarf set |
| title [title] | Google Logo Hat and Scarf Set |
| is_bundle [is_bundle] | no (or don't submit this attribute at all) |
Toys
You might also group toys with accessories such as a doll with clothes.
| | |
| --- | --- |
| Product | Android doll with sequin outfits |
| title [title] | 18" Android Doll + Matching Sequin Shirt and Trousers |
| is_bundle [is_bundle] | yes |
Was this helpful?
How can we improve it?