Satellite and Map views
Depending on your location, there are different views available in Google Maps. Mouse over the square widget in the right top corner of the map to toggle between the Map view and the Satellite view.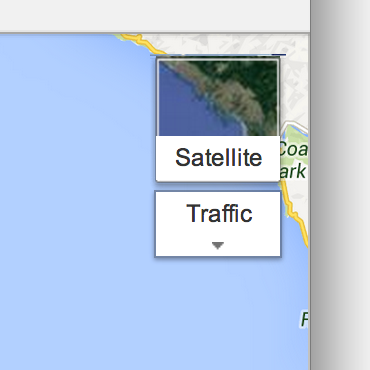 Map: The Map view shows a map with a traditional depiction of roads, parks, borders, bodies of water and more.
Satellite: The Satellite view shows aerial imagery. To show street names and other information, select Labels.
You can also view and navigate within street-level imagery using the Street View feature. Learn more about Street View.
Additionally, you can view layers such as Traffic, Photos, and more. Learn more about
Google Maps layers.