This article describes how IT administrators can review and control how Looker Studio is used in their organization.
Enterprise admin panel
Looker Studio's enterprise admin panel provides a convenient place for Cloud Identity and Google Workspace administrators to choose to have their Google Cloud Platform Agreement govern their use of Looker Studio, centrally manage data protection contacts, and access Looker Studio settings and audit logs in the Google Admin Console. Once you have agreed to have the Google Cloud Platform Agreement govern your use of Looker Studio, users in your organization won't need to sign the terms when they start using Looker Studio. Learn more about using Looker Studio with the Google Cloud Platform Agreement.
Organization management through Cloud Identity integration
Looker Studio integrates with Google Cloud Identity to provide organization-wide administrative capabilities. Cloud Identity and Google Workspace administrators can manage who can use Looker Studio and how they can use it. If you use other identity providers, such as Active Directory, you can synchronize their users with Google Cloud Identity, so that creating, suspending, and deleting users happens in one place.
Enterprise audit logging
Enterprise audit logging provides IT administrators organization-wide visibility into Looker Studio usage, similar to that available for apps like Drive and Calendar. For example, administrators can understand which users are creating Looker Studio reports, and who they are sharing those reports with. administrators can also identify which reports have the most engagement, to scale successful reports across the organization. Custom alerts let you can monitor potentially risky activity like external sharing of data sources, and you can export audit logs to BigQuery and use Looker Studio to drill into the details. Learn more.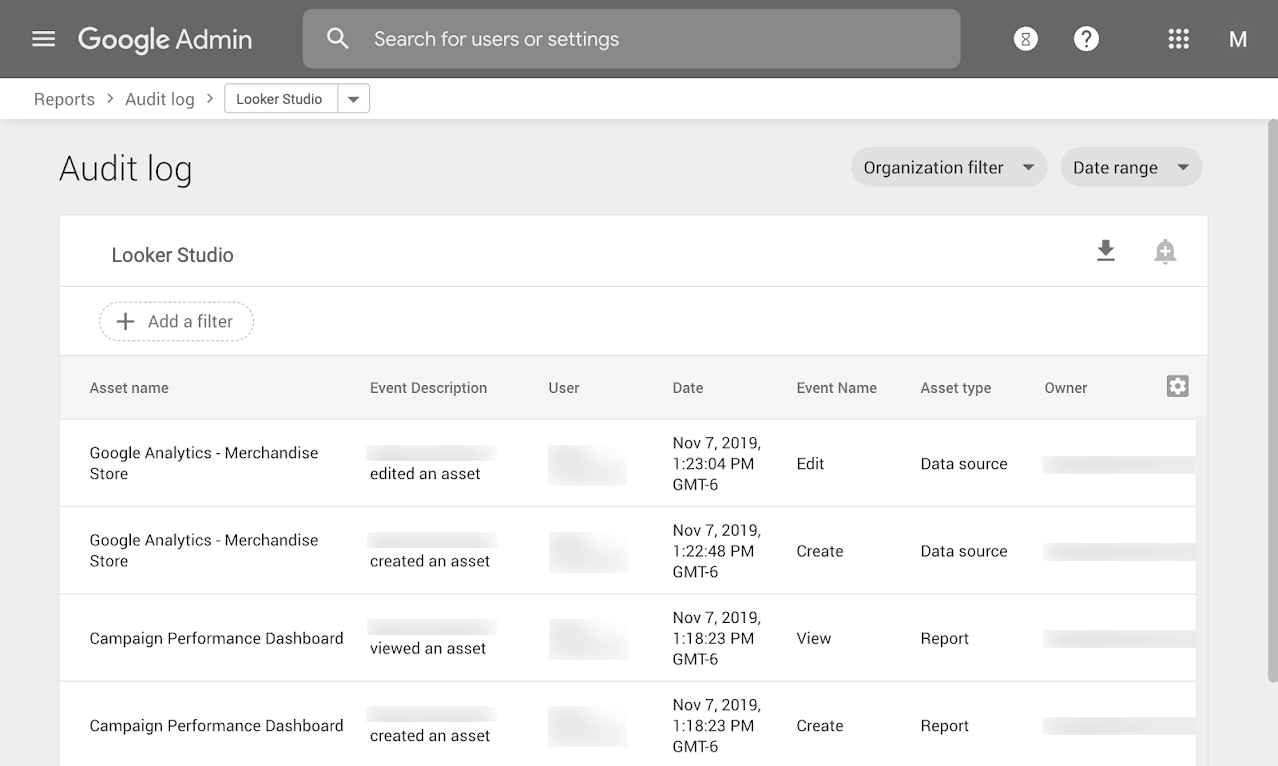 Organization sharing policies
Looker Studio sharing policies allow you to reduce the risk of data exfiltration. You can set limits to prevent users from sharing reports outside of your organization, or make sure they don't expose company data by disabling public link sharing.
Sharing policies offer you the flexibility to define sharing permissions that meet your business needs. You can give certain users the ability to share reports externally, while allowing other users to share only within the organization. Learn more.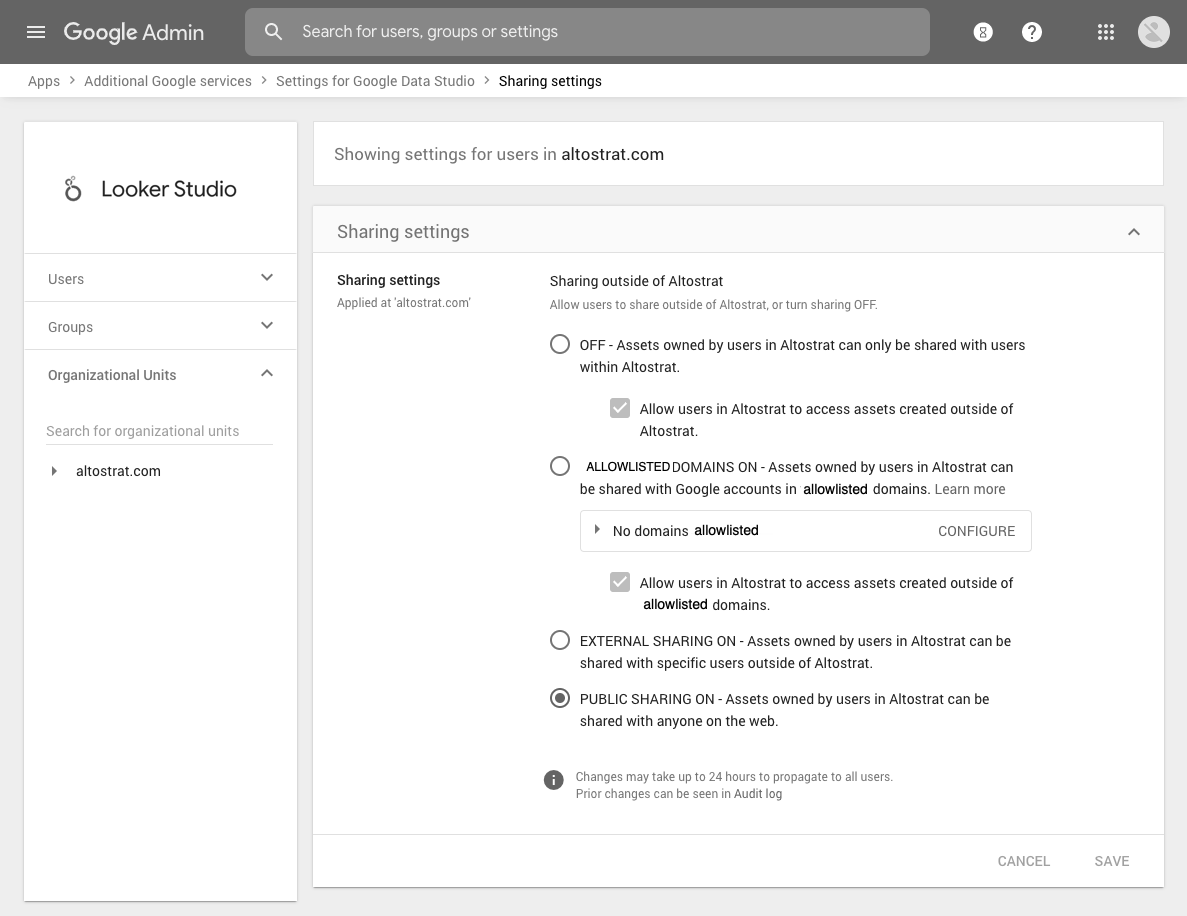 Transfer ownership of Looker Studio assets
When someone leaves your organization, you can transfer their Looker Studio reports and data sources to another user, ensuring you don't lose access to important information. Learn more.