Challenge others with multiplayer mode
On multiplayer-enabled games, you can play friends in real-time and turn-based matches, invite people from your Google+ circles or play with people who are near you.
Start a multiplayer game
After selecting multiplayer or head-to-head modes in a game, options can include:
Auto-pick: A mode to play with someone in the world looking to play this game.

Auto-picking players in real-time games is always anonymous.

Invite friends: Find people in your Google+ circles.
Nearby Players: Find people to play with who are within talking distance from you.
Pending Invitations: Accept or decline invitations sent to you from friends or others on Play Games.
Once players have accepted invitations and you're connected, you're ready to start playing a game together. You won't receive a notification if your invitation has been declined. If you send an invitation and your multiplayer game doesn't start, your opponent either declined your invitation or needs to change their notification settings before you can play together.
In some games, you can take turns with your opponent. When it's your turn, you'll see a notification on your device. Select the notification to return to your game.
See and respond to multiplayer invitations
On your mobile device
On your Android phone or tablet, you can see multiplayer invitation notifications by swiping down from the top of the screen on your Android device.
Tap the notification, then respond to the invitation.
On Android TV
Open Google Play Games .
Select Inbox.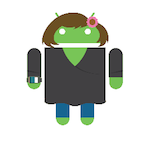 Andrea is a Google Play expert and author of this help page. Leave her feedback below about the page.
Was this article helpful?
How can we improve it?