Achievements, quests & experience points (XP)
With Google Play Games, you can complete challenges, earn awards and experience points, and track them all from the Play Games app
.
Achievements
When you're playing a game, you can earn achievements that mark your accomplishments. The more you play, the more chances you'll have to earn achievements.
Whether it's earning an achievement for a high score, completing new levels, or anything else, you can keep earning achievements as you make your way through a game.
When you earn an achievement, you'll see a pop-up overlay that shows what you've unlocked. Also, achievements can help you earn experience points (XP) on your Play Games profile.
Quests
On some games, you can take on challenges that you have a specific time period to complete. These are known as "quests." Some examples of quests are:
Collecting a specific amount of gold over a weekend
Earning a high score after eliminating an army of zombies
Picking out 10 words using letters on a word-finding game
Quests for games you have recently played will also appear on the homescreen of the Play Games app
. This is a great way to see all of the available quests for your recently played games.
Once you've completed a quest, it'll be marked as completed on the game's detail page. New quests can start anytime, so be sure to check a game's page on Play Games to find new ones.
Here's how to find and start quests using Play Games.
On your mobile device
Open the Play Games app .
Select a game.
If the game supports quests, select a quest to start playing.
On Android TV
Open the Play Games app .
Select the game you want to play.
Move down to see if a "Quests" option is available.
Experience points (XP)
When you get in-game achievements, you can earn experience points (XP) and levels on your Play Games profile.
When you're playing a game, you'll see a notification when you've earned XP or enough points to level up your Play Games profile. When you level up, you'll also see a notification in your mobile device's notification shade near the top of your screen and your Play Games "Inbox" menu.
You can view your XP and individual achievements on games you use with Play Games on your Play Games profile page.
For more information on how to make your Game Profile public or private, go to Play games on your device.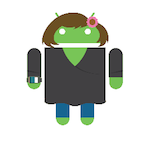 Andrea is a Google Play expert and author of this help page. Leave her feedback below about the page.
Was this article helpful?
How can we improve it?