I have replace all the check with the search console, find multiple security plugiins, change Wordpress core files, updated themes and plugins for the website
https://lizdrivingschool.co.uk
but still our ads still get disapproved. What did I miss something here? And I can't find the malicious code or links seems I already deleted that one. Someone please help otherwise we'll going to shift to new server. Thanks. You can see the attached file for reference.

Community content may not be verified or up-to-date.
Learn more.
Recommended Answer
Recommended Answers (

1

)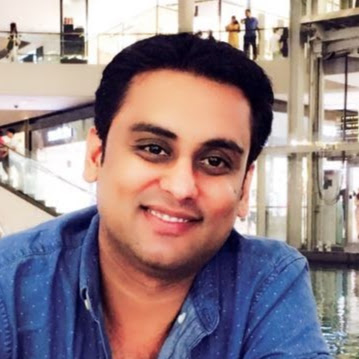 Recommended Answer
Hello Mark!
Free plugins comes with so many limitation and won't that much efficient to check the decrypted and hidden malicious code.
You tried to hide the theme you are using i.e. "the 7". There are so many recent vulnerability detected with some associated plugins like "convert plus" and "go pricing". You should check each piece of code manually and arrange to fix that code before you apply for re-approval again from Google.
Most of the time malicious link is in the decrypted form inside your website files. You can't simply search malicious link and found it in any website file or database. Usually, these malicious codes are hidden somewhere in your theme or plugin files and further corrupt core files too.
This might also be a result of using some nulled plugin/theme from unknown source. It is also possible that you are using some outdated plugin/theme and some hacker try to exploit the vulnerability of that plugin/theme.
Sometimes this infected code can corrupt the main core file and database. These can come again or generate again after sometime, if you not able to delete/clean the code from some files or completely.
Some Possible Ways to Find the Code:
1.) Check your all files and database with help of some reputed scanning plugin or tool and identify that some changes had been made close to the date when your ads were disapproved.
2.) Any changes you, your developer or your hosting company made close to the date of disapproval of ads. (Example - Install, Update, Addition of any code/plugin/file/js/css etc.)
3.) Check the Google console for any signal and also see if your website is blacklisted for any malware activity.
4.) If you are using WordPress then there are many good plugins are available try to use 2-4 different plugins because every plugin has a different way to finding the code.
5.) Take the help of your hosting provider to scan the website for you. Usually they have the better tool in place to check and scan code for you.
Some Possible Ways to Fix the Website:
1.) First thing, take a necessary back-up for your files and database before attempting any fix or changing any code.
2.) Contact the Google Ads support team via phone and request them to email the reference links of malicious code so that you can investigate further. (This will help you, your developer, or hosting company to fix the problem).
3.) Now, try to restore all your website files and database on 2-3 days prior to your ads got disapproved. This will undo any changes you and anyone else made in the website after the restore date.
4.) Update all plugins and theme to latest reversion. Make sure that you are not using any theme, plugin, and code with any known vulnerability.
5.) Ask your developer or web designer to manually scan all website files and database for any encrypted code and fix before asking for another review.
6.) Try to remove any suspicious base64_decode, eval, referrer, decoded payload etc.
7.) After making any change and fixing the code, clear the cache on server and any cache on the website to make sure that code is not seen by any scanning tool again.
8.) After fixing the code wait for 10-12 hours and rescan the website to check if code is not generated again. If you are sure that you cleaned the malicious code completely, then only ask for another review
This question is locked and replying has been disabled.
Notifications are currently off and you won't receive updates. To turn them on, go to Notifications preferences on your Profile page.
Discard post?
You will lose what you have written so far.
Personal information found
We found the following personal information in your message:
This information will be visible to anyone who visits or subscribes to notifications for this post. Are you sure you want to continue?
This will remove the reply from the Answers section.
Notifications are off
Your notifications are currently off and you won't receive subscription updates. To turn them on, go to Notifications preferences on your Profile page.
Report abuse
Google takes abuse of its services very seriously. We're committed to dealing with such abuse according to the laws in your country of residence. When you submit a report, we'll investigate it and take the appropriate action. We'll get back to you only if we require additional details or have more information to share.
Go to the Legal Help page to request content changes for legal reasons.
Google user
This reply is no longer available.
Badges
Some community members might have badges that indicate their identity or level of participation in a community.
Google Employee
— Googler guides and community managers
Community Specialist
— Google partners who share their expertise
Platinum Product Expert
— Seasoned members who contribute beyond providing help through mentoring, creating content, and more
Gold Product Expert
— Trusted members who are knowledgeable and active contributors
Silver Product Expert
— New members who are developing their product knowledge
Community content may not be verified or up-to-date.