Hello! I am in Bulgaria. I'm campaigning for a site located in Serbia. The campaign is also for the Serbia region. The site has an automatic redirect setting to a page in the appropriate language according to the location, opening a Bulgarian language page for me. In the campaign, I set the addresses to pages in Serbian. All pages are valid but not approved. How do I tell when to open an address in Serbian?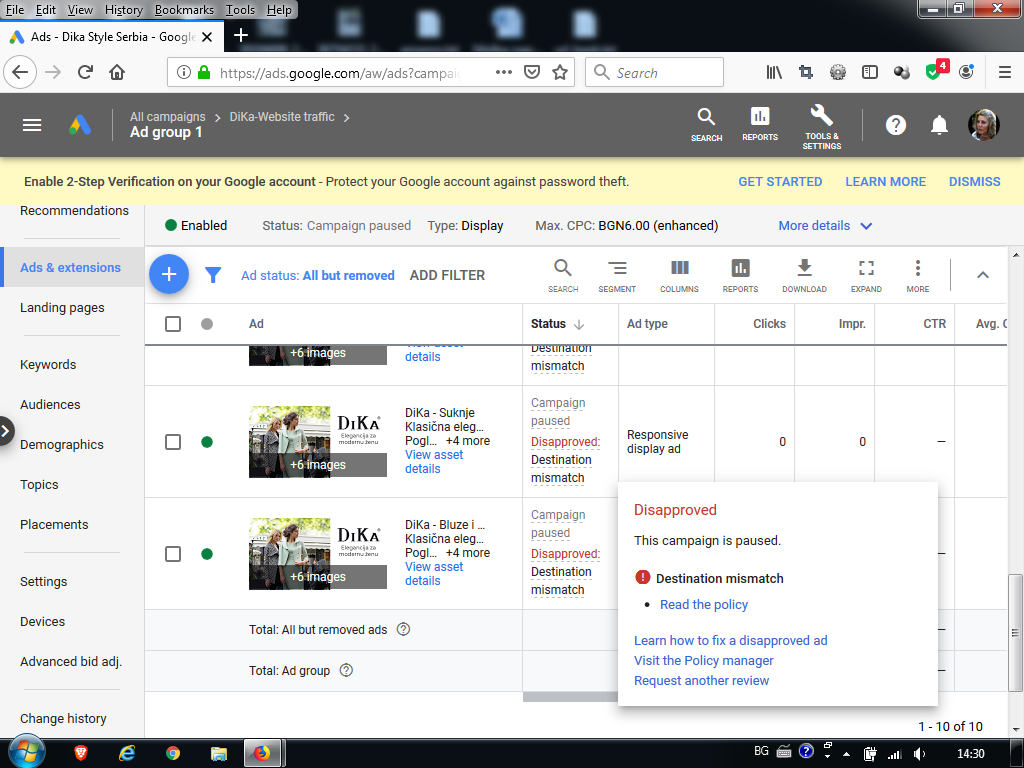 Здравейте!
Аз се намирам в България. Правя кампания за сайт, който се намира в Сърбия. Кампанията също е за регион Сърбия. Сайтът има настройка за автоматичен редирект към страница на съответния език според местоположението, като на мен ми отваря страница на български език. В кампанията съм задала адресите към страници на сръбски език. Всички страници са действителни но не са одобрени. Как да укажа да се отваря адрес на сръбски език?
This question is locked and replying has been disabled.
This will remove the reply from the Answers section.
Notifications are off
Your notifications are currently off and you won't receive subscription updates. To turn them on, go to Notifications preferences on your Profile page.
Report abuse
Google takes abuse of its services very seriously. We're committed to dealing with such abuse according to the laws in your country of residence. When you submit a report, we'll investigate it and take the appropriate action. We'll get back to you only if we require additional details or have more information to share.
Go to the Legal Help page to request content changes for legal reasons.