March 14, 2019
Protecting our users and advertisers from bad actors is very important to us, and that's why we have strict policies that govern the kinds of ads we allow on our platform. We also work hard to help good advertisers avoid making honest mistakes that lead to policy violations. That's why we're rolling out new features to help you achieve your full campaign potential by allowing you to easily navigate the policy restrictions that may affect your ads.
Introducing the Policy manager
In April, we're introducing a new Policy manager, to provide a centralized and customized experience in Google Ads where you can monitor policy restrictions of ads, keywords, and extensions across your entire account. Over time, we'll continue to add new features here, including recommendations for fixing your ads, a history of your appeals, an overview of your account's certifications and more.

To access Policy manager in Google Ads, click "Setup" in the Tools Table, then select the "Policy manager" tab
Get additional insight behind policy decisions
Beginning last year, advertisers were able to see additional information about what caused their ad to be disapproved by simply hovering over the ad. We will continue to expand this capability in 2019.
Find detailed information on ads disapprovals by hovering over your ads
Enable policy appeals in just a few clicks
If you disagree with an action we've taken on your ads, soon you will be able to appeal the decision for another review with just a few clicks, directly within Google Ads. This feature will start rolling out to accounts this spring and will be available for text ads for most policy violations. Hover over a disapproved or limited ad and look for the "resubmit" link to see if you're eligible. You'll also be able to track the status of your appeal in the Policy manager.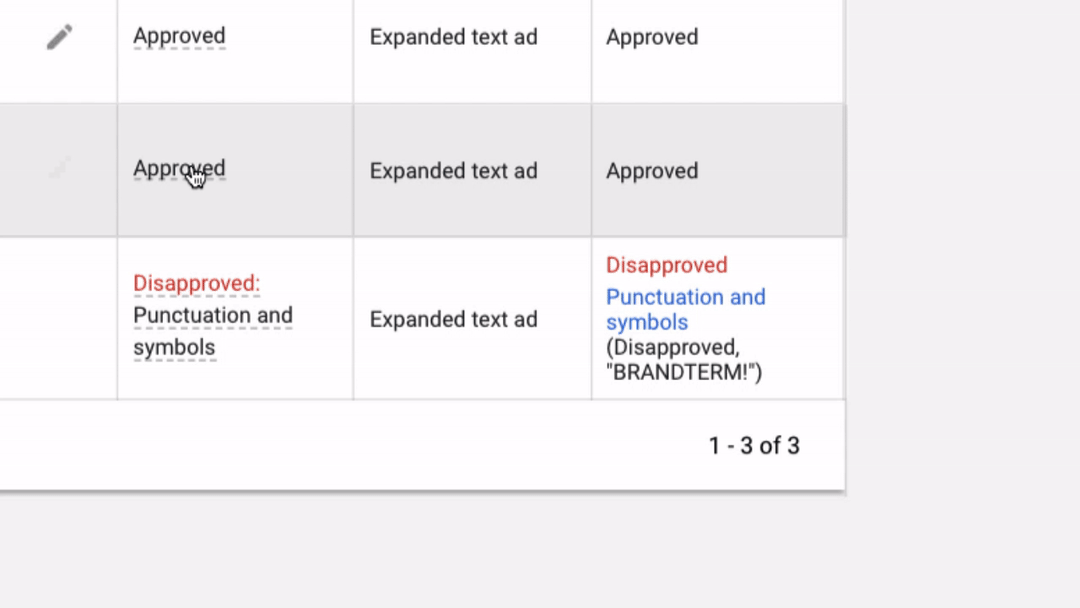 We're making it easier to resubmit ads in Google Ads
Detect violations in real-time
In some cases, we're able to detect policy violations during ad creation. In those cases, we'll provide real-time feedback to help you understand potential policy violations before they actually occur. You can then make changes to your ad right away to bring them into compliance.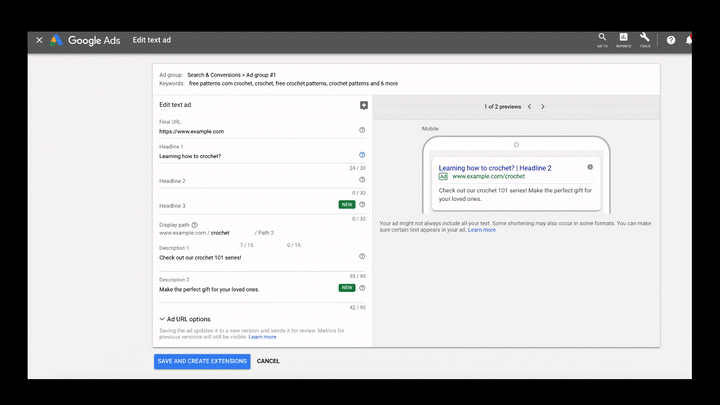 Make sure to check our real-time feedback during ad creation
We're excited to introduce new tools to further help you navigate policy requirements and create high-quality, compliant ads.
Posted by Hristo Stefanov, Product Manager, Search Ads