---
Base your campaigns on objectives
Automated bidding is objective-based bidding, which means a single campaign should generally have the same type of objective. For example: if you are optimizing for clicks on certain keywords but for conversions on other keywords, they should get their own campaigns.
Simplify your account structure
Automated bidding doesn't require having campaigns or ad groups broken out by keyword match type, geo, device, etc. It will work across all account structures. Smart Bidding may also help improve performance on past campaigns or keywords that underperformed under manual bidding. Here are a few other tips to keep in mind:
Make ad groups (or campaigns) relevant - Relevant ads are more useful for users, and clickthrough rates and conversion rates are often better with high relevance from search term to ad to landing page.
Avoid campaigns that are limited by budget - Ideally, you'll want your average daily budget at least 20-30% higher than your campaign average daily spend. This allows you to capture the full opportunity that Smart Bidding can drive. Use the Maximize conversions or Maximize conversion value bid strategies if you have daily budget goals.
Upload and maintain first-party audience lists (e.g., remarketing, Customer Match) to increase efficiency - Smart Bidding accounts for audience list performance. Keeping Customer Match lists updated and relevant gives Smart Bidding gives it more signals and can improve efficiency.
Don't worry about maxing out Impression Share (unless your objective is visibility) - An impression share lower than 80% is expected for any campaign on Smart Bidding. This allows for growth opportunities. If Impression Share is higher than 80%, it may be time to expand your reach with additional keywords, audiences, expanded targeting, or Dynamic Search Ads.
Automate your bidding based on accurate conversion data
Bids based on accurate conversion measurement will be better at helping you reach your business goal. Understand what system has your best source of truth and import that data into Google Ads to utilize auction-time bidding. You can improve your measurement practices with the following:
Adopt privacy-safe measurement solutions - Having a strong tagging foundation in place and implementing solutions such as enhanced conversions and Consent Mode ensures that you protect user privacy while having the most accurate conversion data possible.
Report conversion values in Google Ads - Not all conversions are equal – some are worth more than others. Measuring conversion values and then bidding towards them helps you find more valuable customers to maximize your ROI.

Bid for store visits - You can optimize for total sales whether they happen online or in-store by bidding for store visits and store sales together with online conversions. To use Smart Bidding for store visits and sales, be sure to include them in your Conversions column and set a value for store visits.

Bid beyond last click - Use a data-driven attribution model to value every click throughout a customer's journey to a conversion.
Tip
Use campaign-specific conversion goals sparingly and only when your campaigns are aiming to capture different conversion types. If possible, we recommend optimizing to the same conversion type(s) across your campaigns and accounts.
Pair Smart Bidding with broad match keywords and responsive search ads
Use broad match keywords and responsive search ads to scale performance. Smart Bidding bids at the search query-level, not just the keyword-level. Using broad match keywords allows the machine to find additional queries that help you reach your objectives. Advertisers that adopt responsive search ads in campaigns that also use broad match and Smart Bidding see an average of 20% more conversions at a similar cost per action.1
Case Study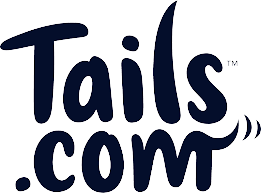 Using the combination of broad match, Smart Bidding, and responsive search ads, UK-based tails.com increased sign-ups in Germany from its generic Search campaigns by 182%, while increasing clicks by 258%.
Watch their story:
Next: Pick the right bid strategy
1. Google Internal Data, 2021-04-01 to 2021-04-07