Ads on Google can feature your business locations and lead users to call or visit your locations. When people search on their mobile devices for nearby businesses on Google.com or Google Maps, for example, 'coffee near me', they may view local search ads that feature your business locations. Set up location assets to show local search ads. Call assets aren't eligible to show with local search ad formats.
This article is an overview of local search ads. Learn more about how to Show local search ads on Google and About location assets.
Benefits
Here are some of the potential benefits of local search ads:
Get more shop visits. Local search ads can mean that you don't miss out on foot traffic near your location.
Get calls. Local search ads may include an option for users to call your locations. They use the phone number of the featured business location.
Help customers learn more about your business. Local search ads link to your business' location page, which includes information such as opening hours, address, customer reviews and photos.
How they work
When users search on their mobile devices for nearby businesses on Google.com, your business location may be featured at the top of the local results.
Similarly, ads that feature your business location may also appear when users make similar searches on the Google Maps mobile app.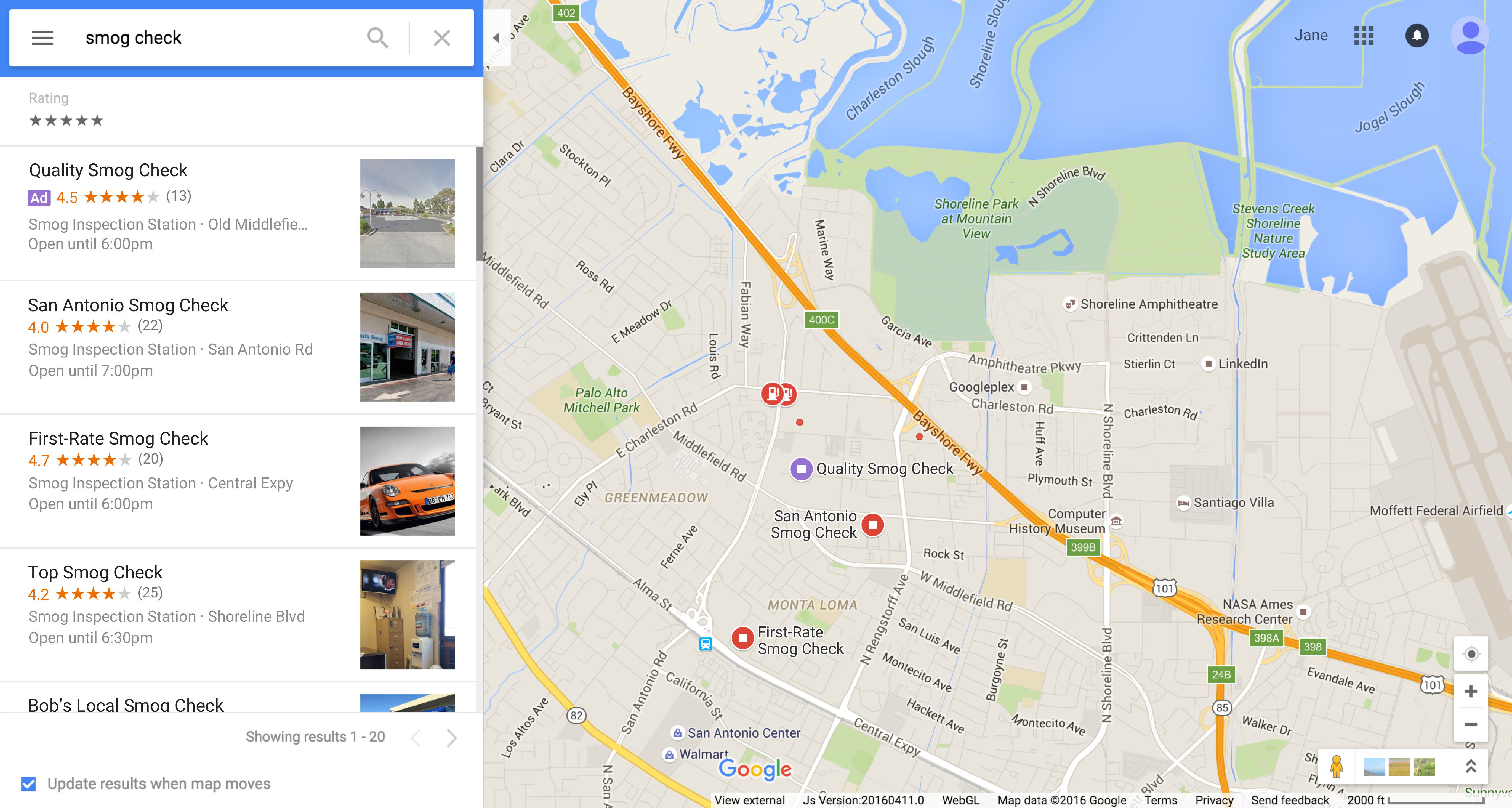 Auto Suggest Ads
Google can show ads in Maps search results when users search for businesses, such as 'oil change' or 'pharmacy', on their mobile devices. Auto Suggest ads help you to showcase your offers even before the query is fully complete by showing suggested ad locations in an autocomplete search. For example, if a user types 'movies' and enters the first 3 characters 'm-o-v', an ad for a cinema location near the user from an advertiser may be featured in the suggestions.
What they cost
You'll be charged a standard cost-per-click (CPC) for these types of clicks on local search ads:
Get location detail clicks
Get direction clicks
Mobile clicks-to-call clicks
Website Clicks