October 25, 2021
App campaigns for engagement allow you to re-engage customers that already have your app installed through ads on Search, YouTube, Display, AdMob, and in the Play Store. For example, an ad could serve alongside a YouTube video that your customer is watching, encouraging them to take an in-app action. And with just one click, the customer is brought directly back into your app. In the past, advertisers needed to manually implement deep linking in order to run these campaigns, but now we offer the option to create App campaigns for engagement with no deep linking required (Android only).
What's changing?
We've heard from advertisers that it can be difficult to implement deep links, which is why we are introducing the option to direct users to the app homepage even if your app doesn't have deep links implemented. This feature allows you to create engagement campaigns without the challenge of getting developer support to create deep links. Now you'll be able to direct users from an ad directly to the homepage of your app. This can help drive better business outcomes as 74% of consumers are more likely to be loyal to a brand if the app is seamless and easy to use.1
To get started, select the "set to app homepage" option when prompted to provide a deep link during ad group creation.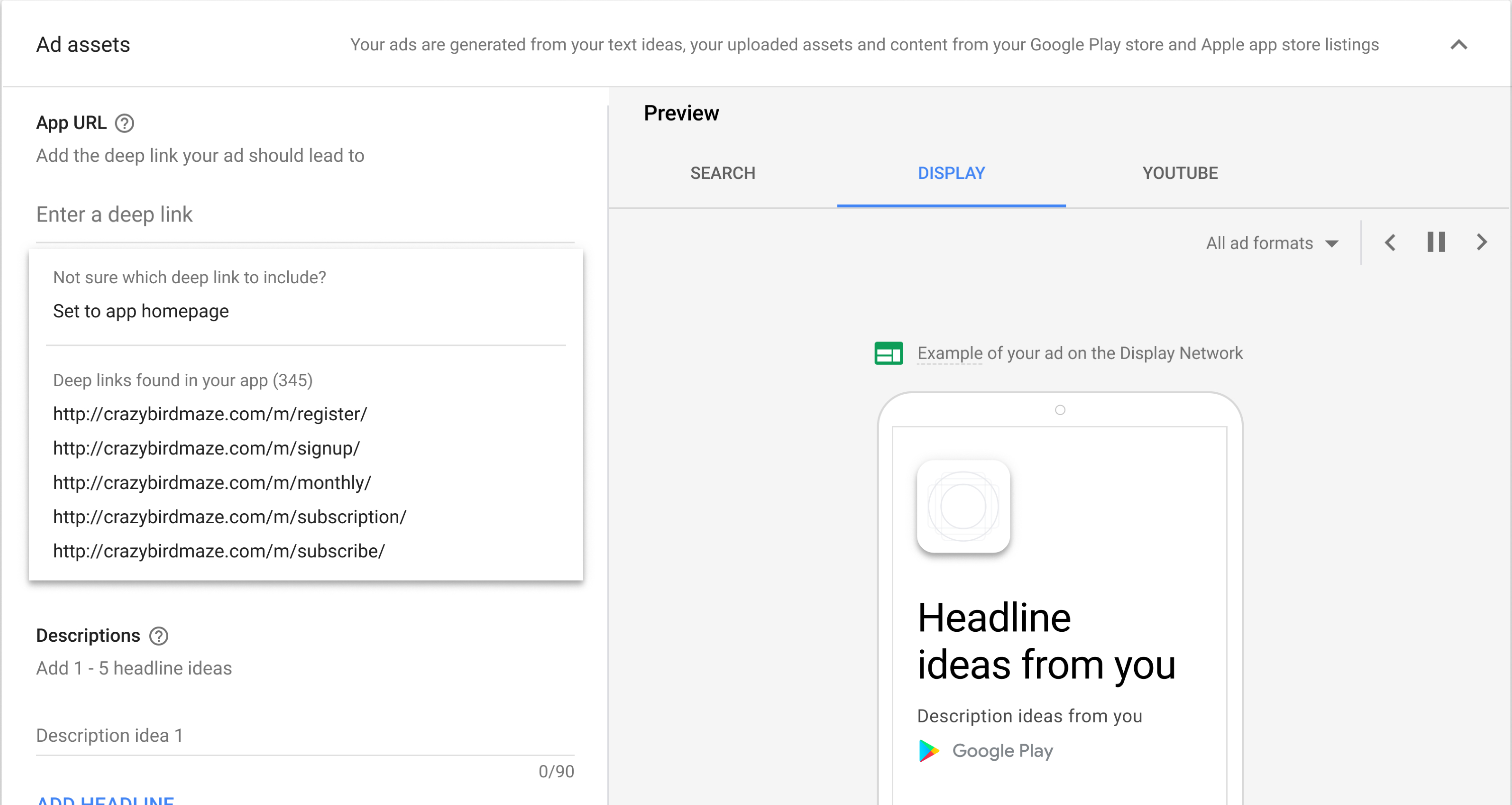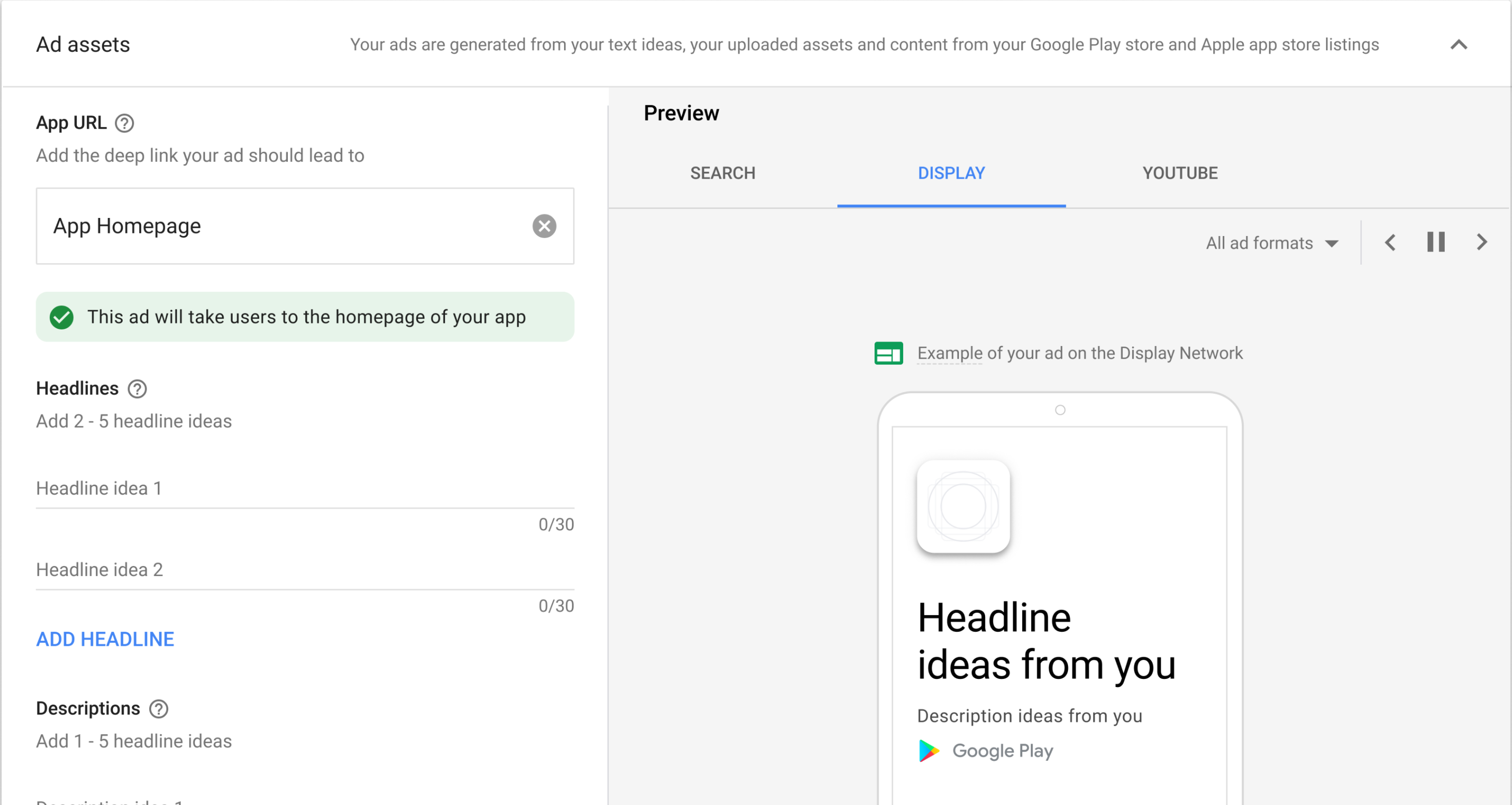 Check out our guide to learn more about additional engagement use cases and best practices.
Posted by Ran Mor, Product Manager, App campaigns
1. Google / Greenberg, mApp vs. mWeb, US, 2021, n=2411