Update your Google Fiber Wi-Fi network name (SSID) within your Fiber account.
This article applies only to Google Fiber customers using a
Network Box
or Multi-Gig Router. If you have Google Wifi instead, you can
use the Google Home app
to make these changes.
You can also set up a
mesh network
that will better extend Internet coverage throughout your property.
You can change your Wi-Fi network name (SSID) at any time. When you change your network name, you'll need to reconnect any wireless devices on your Wi-Fi network using the new name.
To change your Google Fiber Wi-Fi network name:
In your web browser, go to your Fiber account and sign in.

Select Network at the top-left corner, then select Edit Network Settings in the center of the page.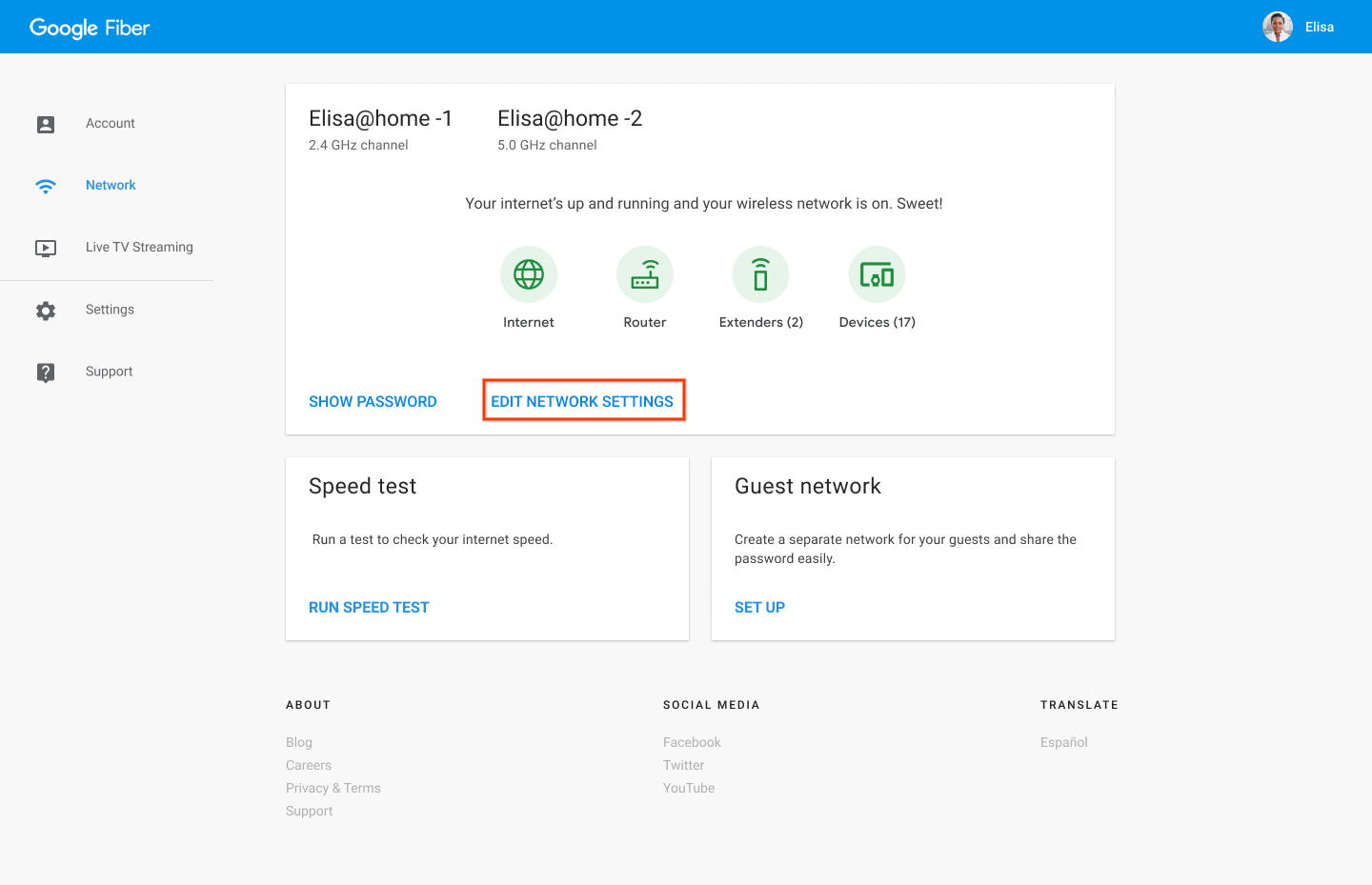 Change the name of your wireless network in the "Primary network name" (SSID) field.
The SSID is case-sensitive and must be 1 to 32 characters long.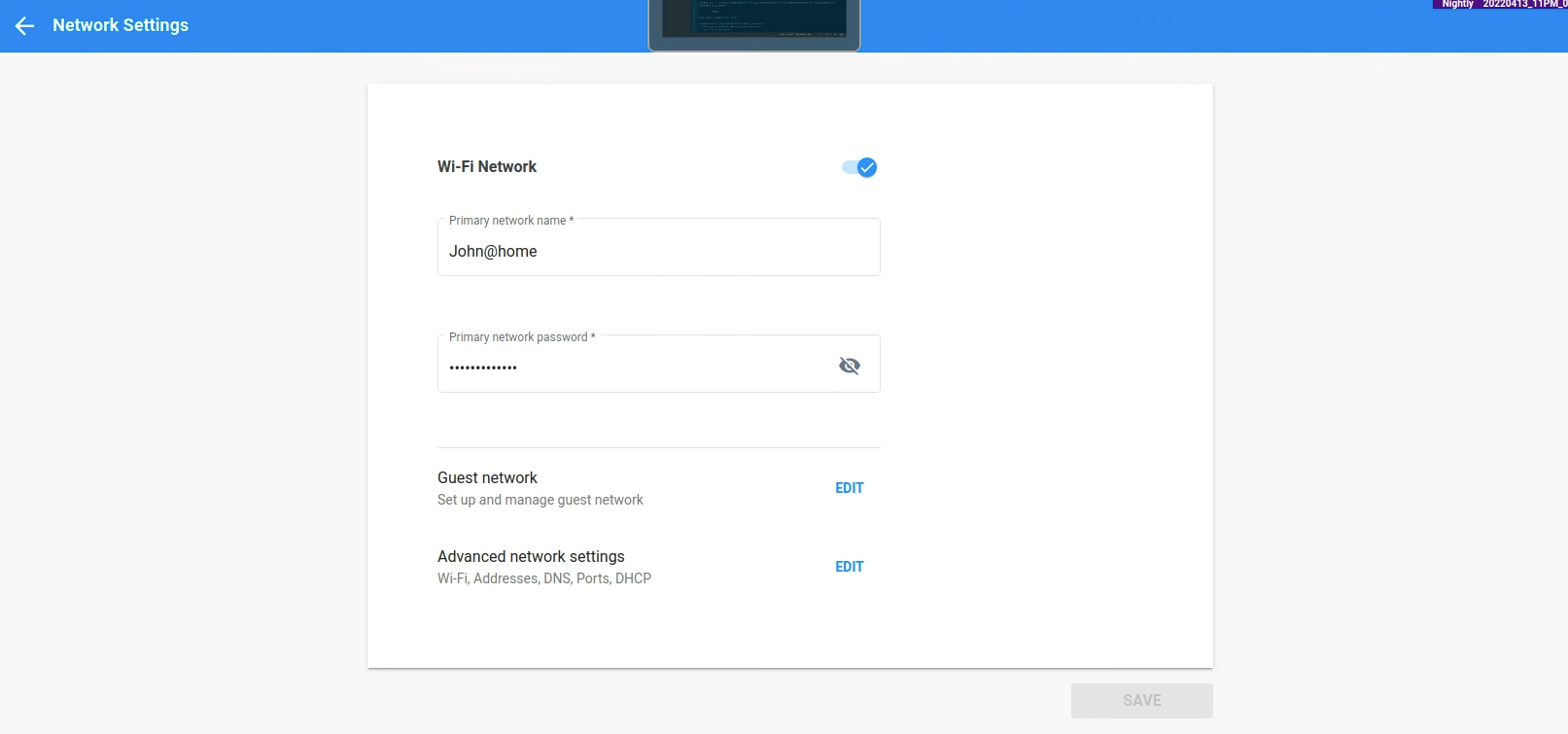 Click Save. The settings take effect immediately. If the device you're using is connected wirelessly to your Google Fiber network, you must reconnect using the new network name.