Find your files
Google Drive houses all documents and files that you've created in or uploaded to Google Docs, as well as those items shared with you by other people. If you're unable to find or access one or more of these items, this troubleshooter will help you figure out where they might be.
1. Make sure that the file hasn't been deleted
Do you see the following error message?
Sorry, the page (or document) you have requested does not exist. Make sure that you have the correct URL and that the owner of the document hasn't deleted it.
If you see this error message, it's likely that:
The owner of a document or file has permanently deleted it from their trash. When this happens, the owner and every collaborator loses access.
You navigated to the wrong URL.
The file owner's Google account has been deleted. When this happens, all of the files and documents in that person's Google Drive are permanently deleted.
If the document or file you're trying to access has been permanently deleted, we're unable to recover it for you. Learn more about our
file deletion and recovery policy
.
2. Check the trash
If you don't see the file or document you're looking for when you browse or search your Google Drive, it's possible that you've moved it to Trash. Here's how to find and recover something that you own from the trash:
Go to the Trash view of Google Drive on the web.
Select the file you'd like to recover.
Click the Restore button.
If you're a collaborator (view, comment or edit access), learn more about how to recover something from the trash.
If the item is in a collection, you'll need to restore the entire collection to recover any individual items inside of it.
3. Search for your document
Type a word or phrase into the search box in Google Drive on the web to find a specific file or document.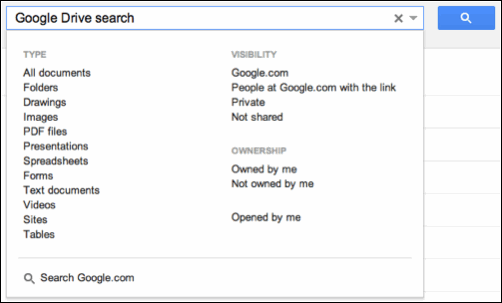 Learn more about narrowing your search and using search operators to help you more easily find a missing file.
4. Check revision history
If you're missing content within a specific document, you can check its revision history (File > See revision history) to see if you or a collaborator deleted something from it. If you find the version that contains the content you were missing, click Restore this revision.
If one of those four steps didn't help you find your document or file, complete the steps in this troubleshooter.
If you have another Google Account, look for the item in Google Drive for that account. Did you find your item?
Go to Google Drive on the web at drive.google.com. Then, click Trash and All items in the left navigation to browse for your item. Did you find the item?
Search for the item in Google Drive on the web. You can refine your search by using the drop-down arrow in the search bar. Searching by file type is particularly useful. Did you find your item?
Do you see an error message that reads You need permission to access this item or Sorry, the page (or document) you have requested does not exist?